Introduction:
A 358 welded wire fence is a versatile and popular fencing option known for its strength and security. It is widely used in commercial, industrial, and high-security areas. However, to ensure its long-term effectiveness and retain its aesthetic appeal, proper maintenance is essential. In this article, we will highlight the importance of maintaining a 358 welded wire fence and provide practical tips for preserving its aesthetic appeal.
1. Regular Cleaning:
Dirt, dust, and debris can accumulate on the surface of the fence, diminishing its visual appeal. Regular cleaning is crucial to maintain its aesthetic appearance. Start by rinsing the fence with water to remove loose debris. Then, use a mild detergent and a soft brush or cloth to clean more stubborn stains. Avoid using harsh chemicals or abrasive tools that can cause damage to the fence coating.
2. Inspect for Damage:
Periodically inspect the welded wire fence for signs of damage, such as rust, corrosion, or loose wires. If you notice any defects, address them immediately to prevent further deterioration. Use a wire brush or sandpaper to remove rust or corrosion, and apply a suitable protective coating to prevent future damage. Repair any loose wires by re-welding them or replacing damaged sections as necessary.
3. Repainting and Color Restoration:
Over time, the protective coating of a 358 welded wire fence can fade or peel, affecting its aesthetic appeal. Repainting the fence not only improves its appearance but also enhances its durability. Before repainting, ensure that the fence is thoroughly cleaned and any rust or corrosion is addressed. Choose a high-quality paint specifically designed for metal surfaces. Apply multiple coats, allowing sufficient drying time between each coat, to achieve a smooth and even finish.
4. Vegetation Management:
Encroaching vegetation can not only detract from the aesthetic appeal of the fence but also cause damage. Regularly trim or remove any plants, vines, or shrubs growing near the fence to prevent them from entwining or damaging the wires. Additionally, ensure that any grass or weeds surrounding the fence are regularly mowed or removed to maintain a tidy appearance.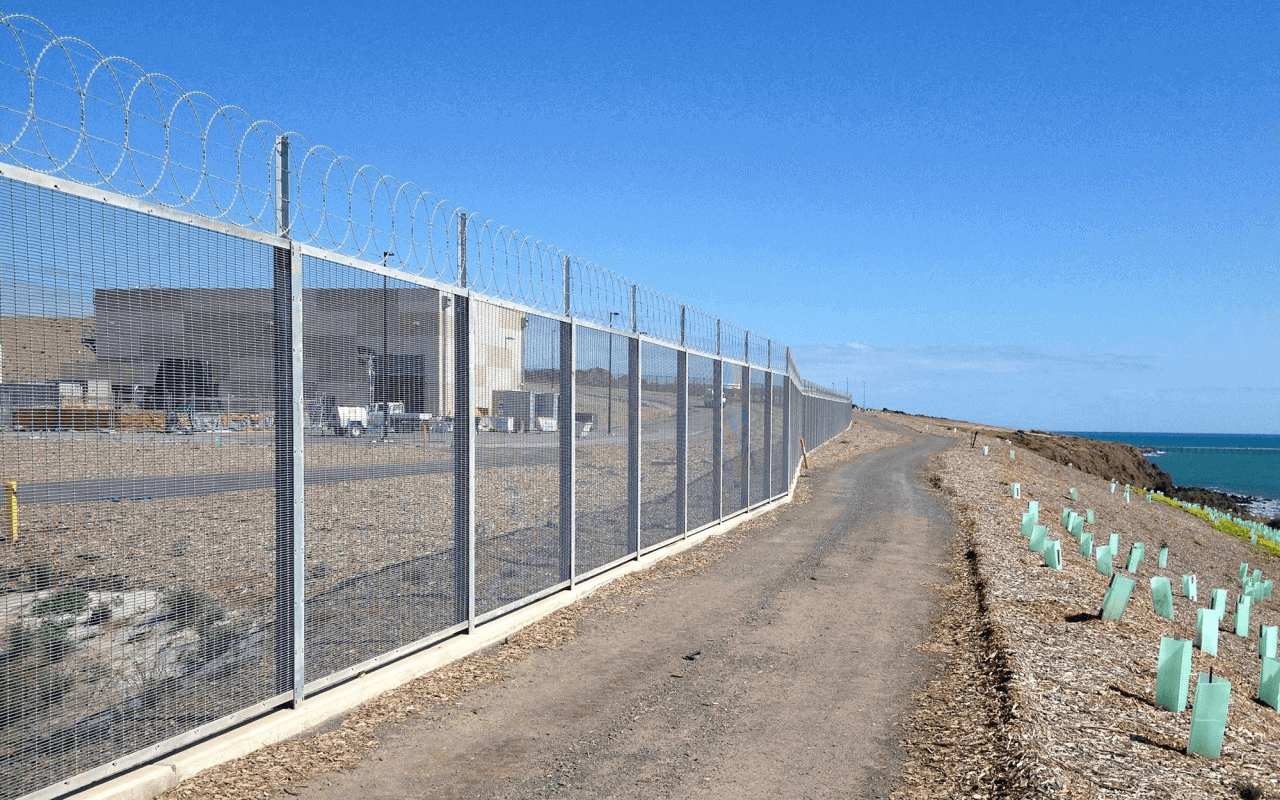 5. Fencing Accessories:
Enhance the aesthetic appeal of a 358 welded wire fence by adding compatible accessories. Consider installing decorative caps or finials on top of fence posts to give a polished and finished look. Similarly, attaching ornamental panels or trellises can add a touch of elegance while providing additional privacy or security.
Conclusion:
A well-maintained 358 welded wire fence not only ensures security but also enhances the overall aesthetic appeal of the surrounding area. Regular cleaning, inspection, painting, vegetation management, and the use of fencing accessories are key to preserving its visual appearance. By following these maintenance tips, you can enjoy a beautiful and long-lasting fence that adds value to your property while fulfilling its intended purpose.