Hosting an event can be an exciting experience that involves a lot of effort, time, and preparation. However, ensuring that your event is safe for all the attendees should be at the forefront of your mind. Temporary fencing is an excellent solution that can help you achieve this goal. In this article, we will explore the benefits of temporary fencing in ensuring event safety.
Firstly, temporary fencing is highly customizable, meaning you can choose the size, shape, and height of the fence that will best suit your event. This allows you to have flexibility and control over the area you wish to enclose. The sturdy construction of the temporary fence will ensure that it can withstand various types of weather conditions and prevent any unwanted entrance to the event.
Moreover, temporary fencing is easy to install and dismantle. This allows you to set up and tear down the fence without any hassle, leaving your event area tidy and organized. The flexible construction of temporary fencing makes it an excellent option for outdoor events, as it can easily be secured to the ground in any terrain.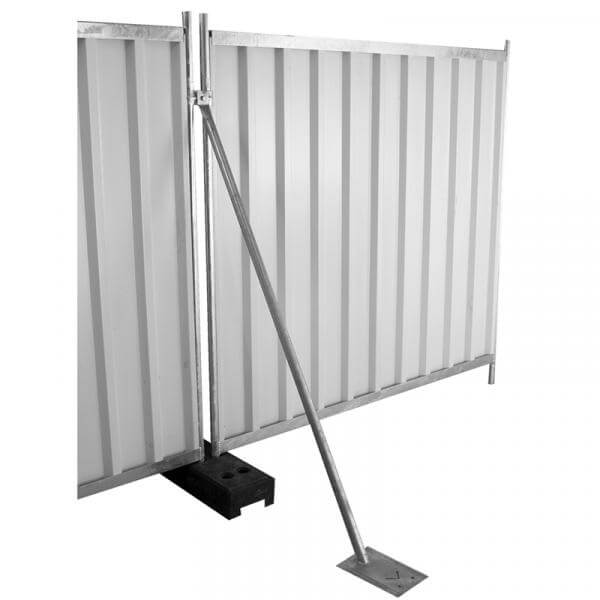 In addition, temporary fencing promotes safety and peace of mind for your attendees. By having a secure boundary around the event, it reduces the risk of any potential accidents, such as tripping or falling. It also provides a clear border that attendees can recognize, which helps to prevent overcrowding and ensure that everyone has enough space to move around without discomfort.
Another compelling reason to use temporary fencing is that it can enhance the overall aesthetics of your event. You can select a design that matches the theme of your event to create a visually appealing and cohesive experience for your attendees. This can help to create a positive and lasting impression on your guests.
In conclusion, hosting a secure event is of utmost importance, and temporary fencing provides an excellent solution to ensure your event is safe for everyone. With its customizability, flexibility, and safety features, temporary fencing is a wise investment for any event organizer. So, if you're looking to host an event, consider using temporary fencing to make it safe and secure for everyone.