Are you planning to install a welded metal fence around your property? If so, selecting the right color for your fence is an important decision that will affect the overall aesthetic appeal of your property. In this article, we will explore various factors that you should consider when choosing the color for your welded metal fence.
1. Consider the Surrounding Environment
One of the key factors to consider when selecting the color for your welded metal fence is the surrounding environment. Take note of the color schemes around your property, including the colors of your house, neighboring buildings, or any nearby natural features. You want your fence to complement the existing color palette, rather than clash with it. By harmonizing the colors, you can create a visually pleasing and cohesive look.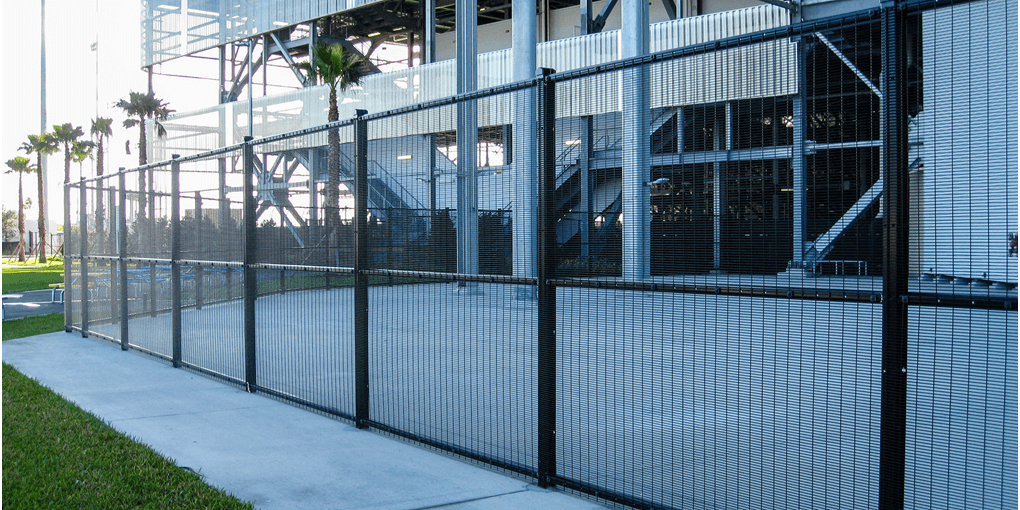 2. Determine the Purpose of the Fence
Before settling on a color, think about the purpose of your welded metal fence. Are you primarily installing it for security purposes, or is it more for decorative reasons? If you want your fence to blend in with the surroundings, choosing a color that matches the environment is essential. However, if you want the fence to stand out and make a bold statement, consider contrasting colors that will catch the eye and draw attention to your property.
3. Analyze the Effects of Light
Light plays a significant role in how colors appear. Consider the amount of natural light that your fence will receive throughout the day and evaluate how it will affect the perception of color. If your fence is in a shaded area, lighter or brighter colors may be a better choice to enhance visibility and make the fence more noticeable. On the other hand, if your fence is exposed to direct sunlight for long periods, darker colors may be more suitable as they are less likely to fade or be affected by sun exposure.
4. Complementing the Architecture
Take a closer look at the architectural style of your property. The color of your welded metal fence should complement the design elements of your house or building. For example, if you have a modern, minimalist-style building, a fence with sleek, bold colors such as black, white, or gray can contribute to the contemporary aesthetic. On the other hand, if your property has a more traditional or rustic style, earthy or classic colors like brown or bronze may be a better choice.
5. Consider Maintenance and Longevity
When selecting the color for your welded metal fence, it is essential to consider the maintenance required to keep the color looking its best. Some colors may require more frequent cleaning or touch-ups than others. Additionally, think about the longevity of the color. Will it fade easily under sun exposure? Will it look vibrant and fresh for years to come? Opting for a high-quality powder coating finish can help ensure that your fence maintains its color and appearance over time.
6. Consult with Professionals
If you are unsure which color will be the best fit for your welded metal fence, do not hesitate to consult with professionals in the field. They have experience and expertise in selecting the right colors to enhance the overall look and curb appeal of your property. They can also provide advice on the different coating options available, including finishes that offer additional protection against rust and corrosion.
In conclusion, selecting the right color for your welded metal fence is a decision that should not be taken lightly. By considering factors such as the surrounding environment, purpose of the fence, lighting effects, architectural style, maintenance requirements, and seeking professional advice when needed, you can ensure that your fence complements your property and achieves the desired aesthetic impact. So, take the time to explore various color options and make an informed choice that will enhance the beauty and appeal of your property for years to come.