Introduction:
When it comes to selecting a gate for your 358 welded wire fence, there are several factors to consider. The gate not only provides access, but also enhances the security and aesthetics of your property. Whether you are installing a fence for your home or commercial space, choosing the right gate is essential. In this article, we will discuss the key considerations to help you make an informed decision when selecting the right gate for your 358 welded wire fence.
1. Purpose of the Gate:
The first step in selecting the right gate is determining its purpose. Are you looking for a gate to provide security, access control, or simply for aesthetic purposes? Understanding the primary purpose will help you narrow down your options and make an appropriate selection.
2. Size and Weight:
The size and weight of the gate are crucial factors to consider. Measure the width and height of the gate opening accurately to ensure a perfect fit. It's important to choose a gate that is sturdy enough to withstand daily use and various weather conditions. The gate should be lightweight enough for easy operation, but also strong enough to keep unauthorized individuals out.
3. Material:
The material of the gate is another essential consideration. Since you already have a 358 welded wire fence, selecting a gate made from the same material will ensure a cohesive look. Common materials for gates include steel, aluminum, and iron. Each material has its advantages and disadvantages, so weigh them carefully before making a decision. Steel gates are secure and durable, while aluminum gates are lightweight and resistant to corrosion. Iron gates offer a classic and elegant appearance, but may require more maintenance to prevent rust.
4. Style and Design:
The style and design of the gate should complement the overall aesthetic of your property. Whether you prefer a traditional, modern, or custom design, there are various options available. Consider the architectural style of your property and choose a gate that complements it. Additionally, think about the level of visibility and airflow you desire. Some gates have solid panels, while others have mesh or decorative designs.
5. Security Features:
If security is a top priority, select a gate with additional security features. Consider features such as latch mechanisms, keyless entry systems, or even integrated security cameras. These features can enhance the overall security of your property and provide peace of mind.
6. Practicality and Maintenance: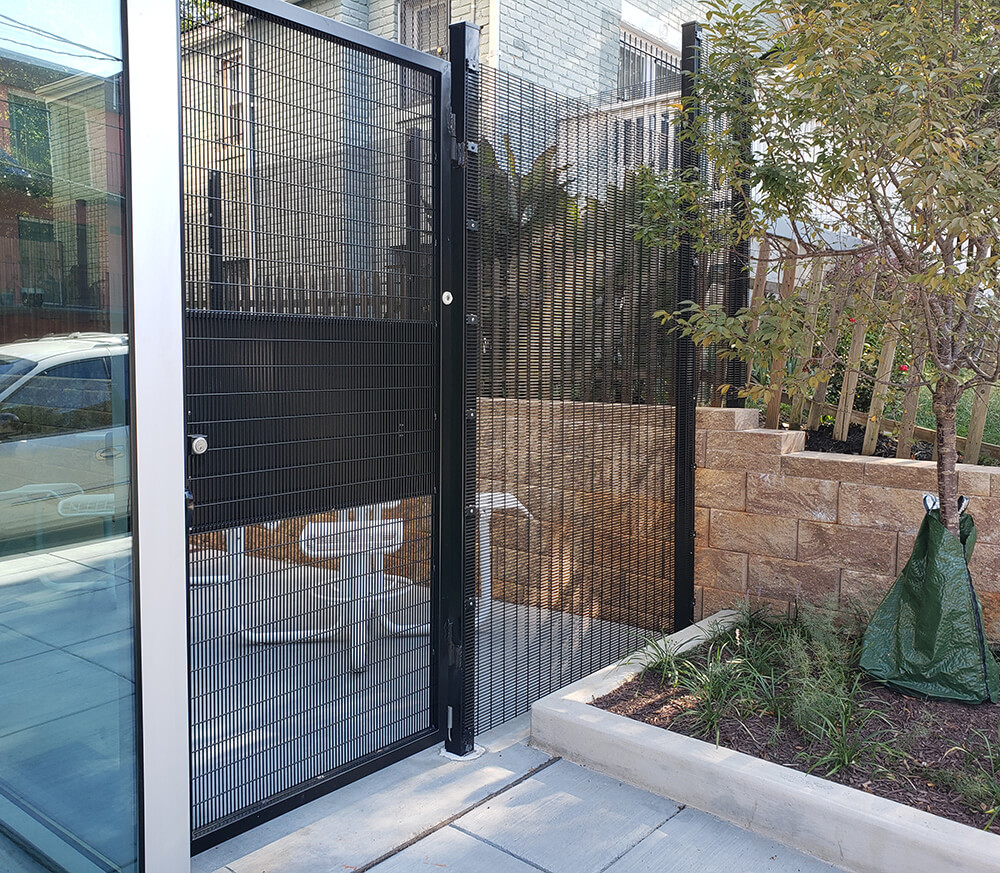 Think about the practicality and maintenance requirements of the gate. Is the gate easy to operate? Does it require regular maintenance, such as painting or lubrication? Choose a gate that fits your lifestyle and maintenance capabilities. It's also important to consider the warranty and customer support offered by the gate manufacturer.
Conclusion:
Selecting the right gate for your 358 welded wire fence is a crucial decision. By considering factors such as purpose, size and weight, material, style and design, security features, as well as practicality and maintenance, you can make an informed choice. Remember that the gate serves as an important access point to your property, so it's worth investing time and effort into selecting the right one. With the right gate, you can enhance the security, functionality, and overall appeal of your property.