In the realm of construction, ensuring site security is of paramount importance. Construction sites are often targets for theft, vandalism, and unauthorized access. However, with the advent of modern security systems, one solution stands out: welded wire fencing. This type of fencing offers numerous advantages that enhance the security of construction sites, providing peace of mind to both workers and project managers.
Welded wire fencing is constructed using a series of vertical and horizontal wires that are welded together at their intersection points. This technique creates a strong and durable barrier that is difficult to breach. The robust construction of welded wire fencing makes it an ideal choice for securing construction sites, where the value of the equipment and materials can be substantial.
One significant advantage of welded wire fencing is its versatility. It can be customized to fit any construction site's specific requirements. This flexibility allows construction managers to tailor the fencing to the site's layout and design, ensuring maximum effectiveness. Whether building a high-rise, residential complex, or industrial facility, welded wire fencing can be adapted to secure the premises effectively.
The solid construction of welded wire fencing not only provides a physical barrier but also acts as a visual deterrent. Its mere presence sends a strong message to potential intruders that the site is protected and under constant surveillance. This visual deterrent factor significantly reduces the likelihood of theft, trespassing, and other criminal activities. Moreover, the visibility through the fencing allows security personnel to easily monitor the site and quickly respond to any suspicious activity.
Additionally, welded wire fencing can incorporate various security features to further enhance the site's protection. For instance, the fencing can be equipped with razor wire or barbed wire along the top to deter any attempts to climb over. The addition of these features makes it nearly impossible for intruders to breach the fencing and ensures that unauthorized individuals are kept out.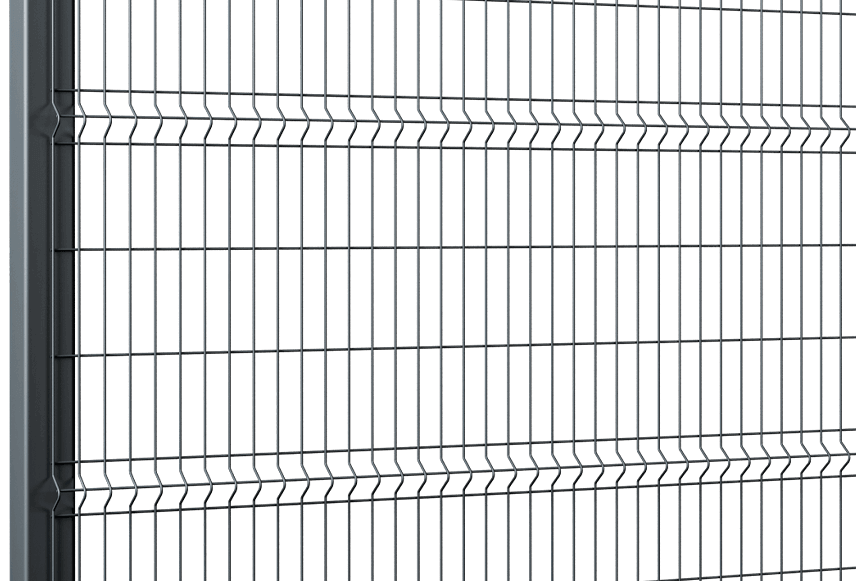 Another advantage of welded wire fencing is its durability. It is designed to withstand harsh weather conditions, ensuring that the security of the construction site remains intact regardless of environmental factors. The resistance to wear and tear ensures that the fencing remains in optimal condition for an extended period, making it a cost-effective investment for construction projects.
Furthermore, welded wire fencing is quick and easy to install, minimizing disruption to ongoing construction activities. This is especially crucial in fast-paced construction projects where time is of the essence. The ease of installation allows construction sites to secure their premises promptly, protecting valuable equipment and materials from potential theft or damage.
It is worth noting that welded wire fencing also contributes to safety on construction sites. By marking off hazardous areas and establishing clear boundaries, the fencing helps prevent accidents and injuries to both workers and passersby. This significantly reduces liability risks for construction companies and ensures a safer working environment.
In conclusion, welded wire fencing provides an invaluable solution to enhance the security of construction sites. Its robust construction, versatility, visual deterrent factor, and durability make it an ideal choice for securing valuable equipment and materials. The inclusion of additional security features further strengthens the site's protection. Additionally, the ease of installation and its contribution to safety make welded wire fencing a cost-effective investment for construction projects. With all these advantages, it is clear that welded wire fencing plays a vital role in enhancing the security of construction sites, allowing workers and project managers to focus on the project at hand without unnecessary worry.