Introduction
In any sports facility or venue, ensuring the playability and safety of athletes and spectators is of utmost importance. One effective way to achieve this is through the implementation of sport fencing solutions. Sport fencing not only enhances the overall aesthetics of the venue but also provides numerous benefits in terms of playability, safety, and security. This article will delve into the various aspects of sport fencing solutions and highlight their significant impact on improving playability and safety in sports environments.
Enhanced Playability
Sport fencing solutions can greatly enhance the playability of various sports by providing clear boundaries and optimizing space utilization. Fencing helps define playing areas, minimizing the risk of balls or players unfairly crossing boundaries. By maintaining a clear distinction between different sports areas, fencing ensures that each sport is played without interference, allowing players to concentrate fully on the game.
Furthermore, sport fencing helps optimize space utilization by segregating different sports areas. This enables multiple sports to be conducted simultaneously within a single venue. With fencing in place, there is no concern about interference between sports, facilitating smooth operations and allowing more games or matches to be conducted concurrently. This not only maximizes the utilization of the venue but also enhances the overall experience for athletes, spectators, and organizers.
Enhanced Safety
The safety of athletes and spectators is a top priority in any sports environment. Sport fencing solutions play a pivotal role in ensuring a safe playing environment. One of the primary safety advantages of sport fencing is the prevention of unauthorized access to the playing area. By establishing a physical barrier, only authorized personnel and players are allowed to enter the designated sports zones, preventing potential accidents and ensuring the safety of athletes and spectators.
Moreover, sport fencing solutions effectively protect spectators from any accidental intrusion into the playing area, providing a secure space for them to enjoy the game without any risks. This creates a comfortable environment for spectators and allows them to fully immerse themselves in the sporting experience.
Aside from preventing unauthorized access, sport fencing also enhances safety by acting as a barrier for balls or equipment that may travel outside the playing area. This prevents injuries to spectators and also prevents interruptions to the game, ensuring a smooth and uninterrupted sporting event.
Security Benefits
Sport fencing solutions not only provide playability and safety advantages but also offer security benefits. Fencing helps control access to the sports venue, ensuring that only authorized personnel have entry. This limits the possibility of any unauthorized individuals causing disruptions or threats within the sporting facility.
Additionally, sport fencing provides a visual deterrent to potential trespassers or vandals, dissuading them from attempting any harmful activities within the venue. This added layer of security instills confidence among athletes, spectators, and organizers, allowing them to focus on the game without having to worry about external threats.
Aesthetic Appeal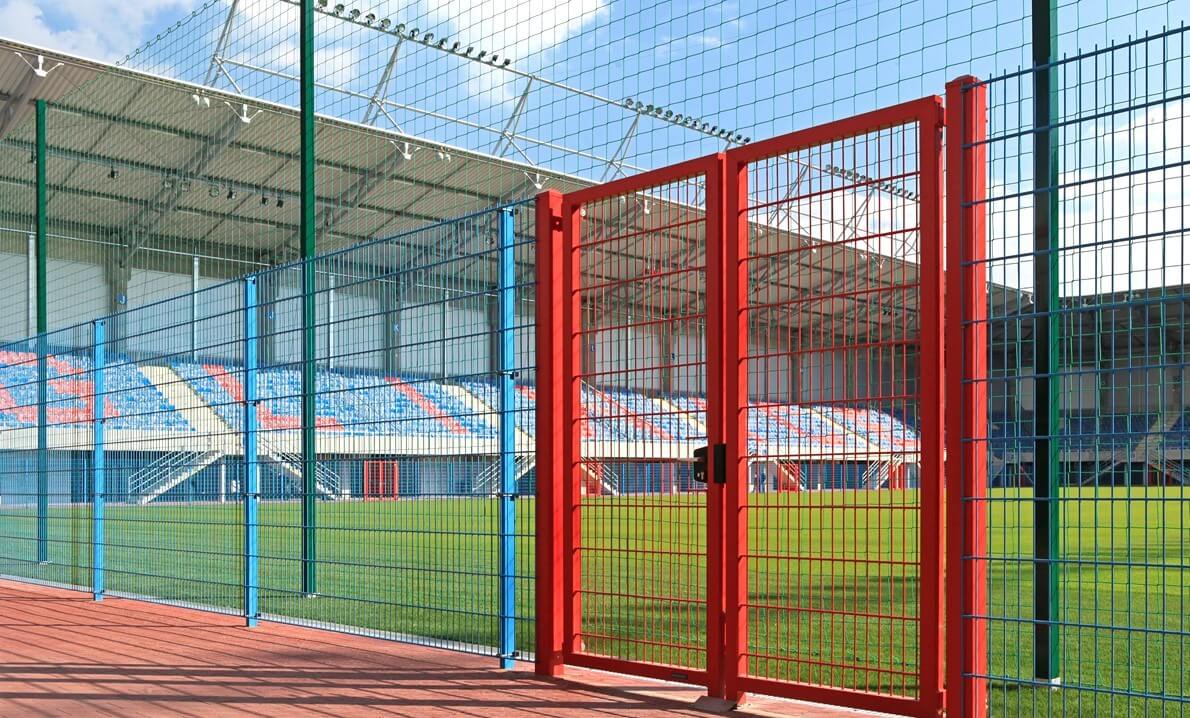 Apart from the functional benefits, sport fencing solutions also contribute to the overall aesthetics of a sports facility. Fencing can be customized to match the desired design, color scheme, or theme of the venue, enhancing its visual appeal. This helps create an inviting and attractive environment, which can positively influence participants and spectators, making their experience even more enjoyable.
Conclusion
Sport fencing solutions offer a multitude of benefits, improving playability, safety, and security in any sports environment. By effectively defining boundaries, optimizing space utilization, and preventing unauthorized access, sport fencing enhances the overall experience for athletes, spectators, and organizers. Additionally, its role in ensuring the safety of everyone involved cannot be overlooked. With the added aesthetics it brings to the venue, sport fencing solutions are a necessary investment for any sports facility or venue aiming to create an exceptional sporting experience.