Incorporating Spike Wall Designs into Industrial Spaces
Introduction
Industrial spaces are often associated with functionality and practicality rather than aesthetics. However, incorporating visually appealing elements into these spaces can enhance the overall ambiance and improve the perception of the environment. One such design element that can add a distinct character to industrial spaces is spike wall designs. This article will delve into the concept of incorporating spike wall designs into industrial spaces, discussing their benefits, diverse applications, and the potential they hold for transforming these utilitarian environments into visually captivating and inspiring areas.
1. Enhancing Visual Appeal
Industrial spaces are typically characterized by plain walls and uniformity, which can make them feel cold and sterile. By incorporating spike wall designs, the visual appeal of these spaces can be dramatically enhanced. Spike wall designs offer a rugged, edgy look that adds texture, depth, and visual interest to the otherwise plain walls. This aesthetic improvement can contribute to a more pleasant and stimulating environment for both workers and visitors.
2. Creating a Unique Identity
Spike wall designs can help industrial spaces stand out and create a unique identity. In today's competitive business landscape, distinguishing oneself from competitors is critical. By incorporating spike wall designs into industrial spaces, companies can create a distinct visual impression, making them more memorable and readily identifiable. The incorporation of this design element can help businesses establish their brand and leave a lasting impression on potential clients and customers.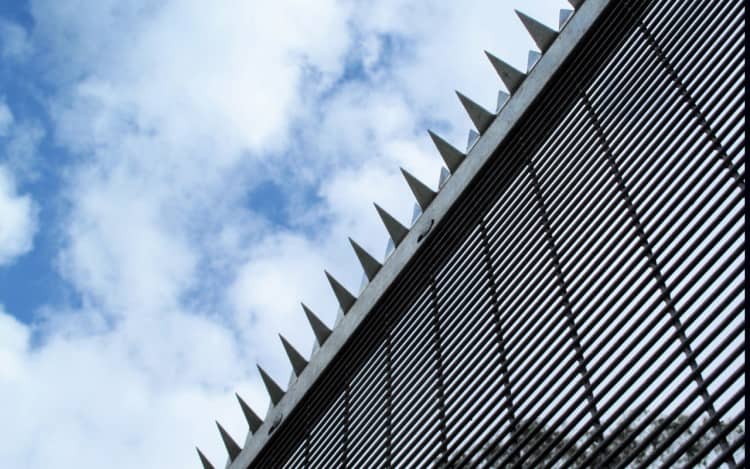 3. Reflecting the Industrial Spirit
Industrial spaces are intrinsically connected to the spirit of industry and should reflect the essence of this sector. Spike wall designs capture the ruggedness, strength, and durability associated with the industrial world. The sharp spikes symbolize resilience and the ability to overcome challenges, which aligns perfectly with the industrious nature of these spaces. Incorporating spike wall designs is a creative way to showcase the core values and characteristics of the industry.
4. Transforming Dull Spaces
Many industrial spaces are characterized by dull and monotonous environments. Incorporating spike wall designs can bring new life to these spaces and transform them into visually stunning areas. By adding the element of spikes, otherwise boring walls can become intriguing and dynamic, evoking curiosity and sparking creativity. This transformation can positively impact the mood, productivity, and well-being of employees or anyone frequenting these spaces.
5. Applications in Various Industries
The versatility of spike wall designs allows for their application across various industries. Whether it is factories, manufacturing plants, warehouses, or even office spaces, the incorporation of spike wall designs can complement the specific environment and the nature of the business. In factories and manufacturing plants, spike wall designs can serve as a reminder of the industry's innovative and unconventional approach. In warehouses, these designs can help organize the space, demarcating different areas and enhancing efficiency. Even office spaces can benefit from spike wall designs to add character and promote creativity.
Conclusion
Incorporating spike wall designs into industrial spaces can be a game-changer. Beyond serving a decorative purpose, these designs enhance visual appeal, create a unique identity, reflect the industrial spirit, and transform otherwise dull spaces. Moreover, spike wall designs can be applied in various industries, adapting to specific environments and providing a versatile solution for visual enhancement. By embracing this design trend, industrial spaces can become more than just utilitarian environments; they can become visually captivating and inspiring areas that foster creativity, motivation, and productivity among employees and visitors alike.