Increase Your Home's Value with Ornamental Fencing
Ornamental fencing can be a great investment for your home as it not only provides security and privacy but also adds aesthetic appeal to your property. With a variety of designs and materials to choose from, you can customize your ornamental fence to match the style of your home and enhance its value.
One of the advantages of ornamental fencing is its durability. Unlike other fencing materials such as wood, ornamental fencing is resistant to rust, corrosion, and wear and tear. This makes it a low-maintenance option that can withstand harsh weather conditions and last for years to come.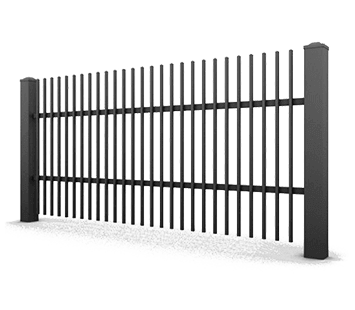 Another benefit of ornamental fencing is its versatility. It can be used for both residential and commercial purposes, and can be customized to fit any property size or layout. Whether you want to enclose your backyard, decorate your garden, or secure your business premises, ornamental fencing is a practical and stylish solution.
In addition to its practical benefits, ornamental fencing can also increase the curb appeal of your home. With a range of finishes and colors available, you can choose a design that complements your home's exterior and makes it stand out in your neighborhood. This can be especially appealing if you are planning to sell your home as it can attract potential buyers and increase its market value.
In conclusion, ornamental fencing is a wise investment for any homeowner looking to improve the security, privacy, and aesthetic appeal of their property. Its durability, versatility, and curb appeal make it a worthwhile addition to any home. Contact us today to learn more about our ornamental fencing options and how we can help improve your home's value.