As our cities grow larger and more congested, there is an increasing need for effective traffic management systems. One crucial element of such systems is the bridge foot style barrier, a modern and innovative solution that offers numerous advantages over traditional barriers. In this article, we will explore the unique features and benefits of the original bridge foot style barrier, highlighting its contribution towards safer and more efficient traffic flow.
1. Enhanced Safety:
The primary purpose of any traffic barrier is to ensure the safety of both motorists and pedestrians. The original bridge foot style barrier takes safety to a whole new level. With its sturdy design and high-visibility features, it effectively separates different lanes of traffic, minimizes the risk of collisions, and protects pedestrians from potential accidents. The barrier's reflective strips and bright colors ensure visibility even in low-light conditions, offering heightened safety during nighttime and in adverse weather conditions.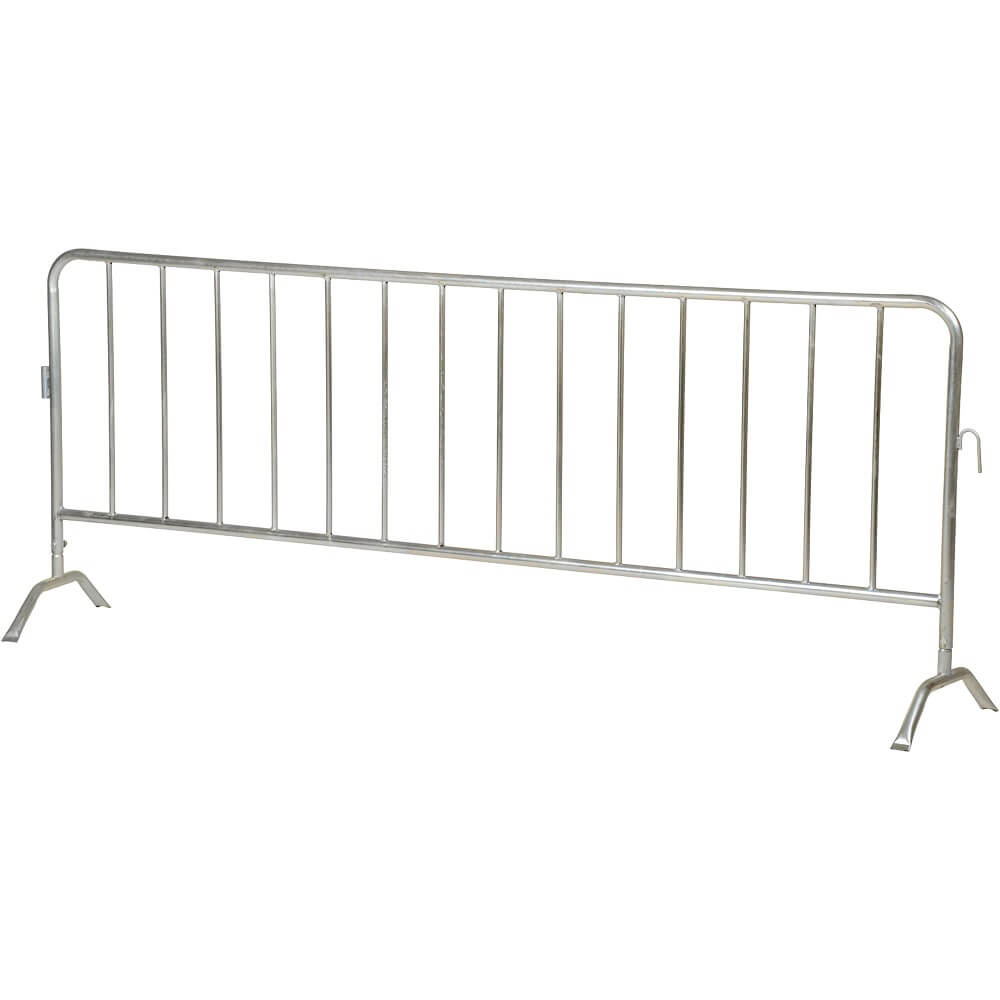 2. Quick Installation:
Time is of the essence in large-scale construction projects, making fast and easy installation a crucial factor. Unlike traditional barriers that often require specialized tools and extensive labor, the original bridge foot style barrier offers a hassle-free installation process. Its lightweight design enables effortless handling, reducing the time and resources needed for placement. Additionally, the barrier's modular components allow for easy customization, accommodating various bridge and road configurations, which further speeds up the installation process.
3. Durable and Long-lasting:
The original bridge foot style barrier's durability sets it apart from conventional barriers. Manufactured with high-quality materials, it withstands the test of time and remains functional even under heavy traffic conditions. Its robust structure and resistance to wear and tear ensure that the barrier retains its effectiveness for an extended period. This longevity ultimately reduces the need for frequent replacements, cutting costs and minimizing disruptions to traffic flow.
4. Versatility and Flexibility:
Adaptability is a crucial aspect of any traffic management system, and the original bridge foot style barrier excels in this regard. It offers great versatility and flexibility, accommodating a wide range of applications. Whether it's on bridges, highways, or construction sites, this barrier can be deployed with ease, effectively managing traffic flow and ensuring safety. Its modular design allows for easy expansion or contraction, enabling seamless adjustments based on evolving traffic needs.
5. Environmental Considerations:
In today's environmentally conscious world, it is vital to consider the ecological impact of our infrastructure and construction choices. The original bridge foot style barrier incorporates sustainable practices in its design. It is made from recyclable materials, reducing waste and minimizing the carbon footprint associated with traditional barrier manufacturing. The barrier's durability also contributes to environmental sustainability by prolonging its lifespan and reducing the need for frequent replacements.
In conclusion, the innovative features of the original bridge foot style barrier revolutionize traffic management systems and contribute to safer and more efficient traffic flow. Its enhanced safety measures, quick installation process, durability, versatility, and environmental considerations make it a superior choice over traditional barriers. As our cities continue to grow, investing in modern traffic management solutions like the original bridge foot style barrier is a step towards ensuring a sustainable and safe future.