Safety on a worksite should never be taken for granted. Countless accidents occur on worksites every year, many of which could have been prevented with the proper safety measures in place. One of the essential components of a safe worksite is temporary fencing. Temporary fencing provides a barrier between workers and the public, keeps unauthorized individuals off the site, and separates different areas of the worksite for different functions.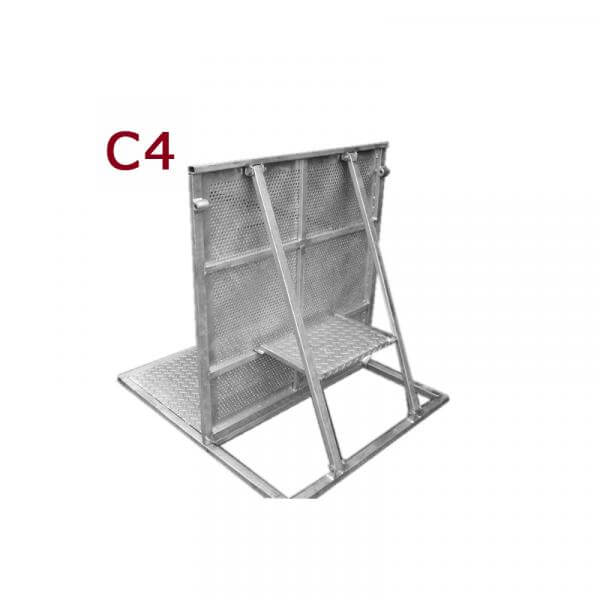 There are many types of temporary fencing available, each with its own unique features. One of the most popular types of temporary fencing is chain-link fencing. This type of fencing is easy to install and provides a durable and reliable barrier. It is ideal for construction sites, outdoor events, and other areas where security and safety are a priority.
Another popular type of temporary fencing is mesh fencing. This type of fencing is ideal for situating around dangerous areas on a worksite, such as trenches or holes. The mesh design allows for better visibility while also providing a sturdy barrier.
Barricade fencing is an excellent option for worksites that require a higher level of security. This type of fencing is sturdy and durable, providing an extra layer of protection for your worksite.
Temporary fencing is not just for construction sites. It can be used for a variety of functions, such as crowd control at outdoor events or sports games. In fact, many event organizers use it to direct foot traffic and control access to certain areas of the event.
The benefits of temporary fencing are numerous. By creating a barrier between your worksite and the public, you can help prevent unauthorized individuals from accessing the site and potentially causing harm. It also helps control access to different areas of the worksite, which can improve safety and efficiency.
In addition, temporary fencing can help reduce liability. If someone were to be injured on your worksite, you could potentially be held liable for their injuries. By erecting temporary fencing, you are creating a barrier that can help prevent accidents and reduce the likelihood of injuries occurring.
Temporary fencing also provides a cost-effective solution. Installing permanent fencing can be expensive and time-consuming. Temporary fencing, on the other hand, is quick and easy to install and can be removed just as easily when it is no longer needed.
In summary, temporary fencing is an essential component of any safe worksite. It provides a secure barrier between the worksite and the public, controls access to different areas of the worksite, and helps reduce liability. With its cost-effective nature and ease of installation, there is no reason not to install temporary fencing at your worksite today.