Discover the Revolutionary Features of the 358 Welded Wire Fence on Wheels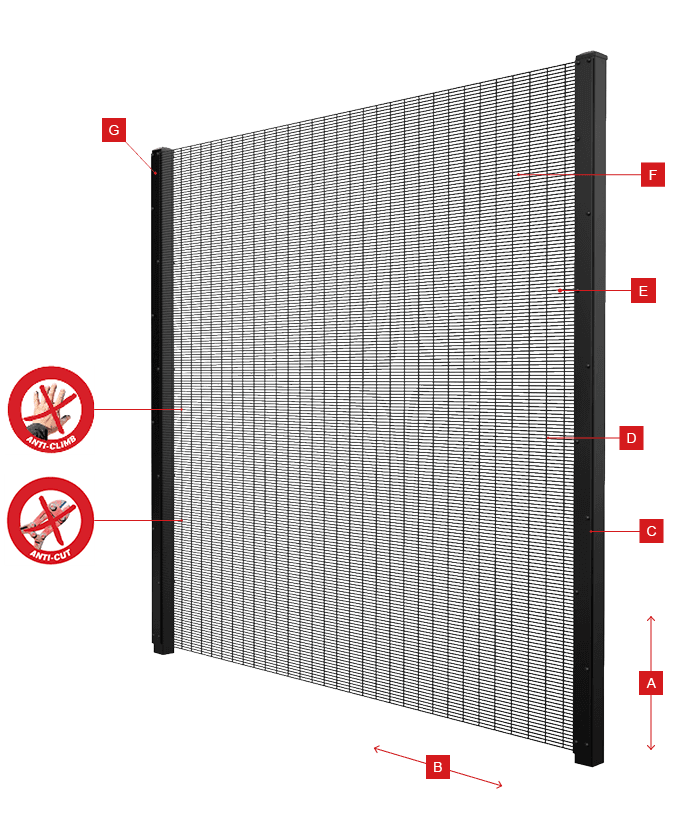 In the ever-evolving world of security systems, mobile anti-throwing fence solutions have emerged as a game-changer. Among them, the 358 Welded Wire Fence on Wheels stands out as a remarkable choice, providing unparalleled benefits for various applications. With its cutting-edge design and top-tier qualities, this innovative product offers a plethora of advantages that ensure ultimate protection and convenience.
One of the standout features of the 358 Welded Wire Fence on Wheels is its remarkable durability. Crafted with high-quality materials and precision-engineered, this fence system is built to withstand rigorous conditions and trespassing attempts. Its robust construction combined with welded wire mesh panels ensures maximum strength, making it virtually indestructible. Whether it's protecting construction sites, controlling access at events, or securing sensitive areas, this fence offers unwavering reliability.
Furthermore, this mobile fence system showcases exceptional versatility. Thanks to its wheels and lightweight design, it can be effortlessly moved from one location to another, eliminating the need for multiple fixed fences. This flexibility allows for quick installation wherever it is needed, saving valuable time and resources. Whether it's for temporary events or evolving security needs, the 358 Welded Wire Fence on Wheels adapts seamlessly to varying environments.
An inherent advantage of this fence system lies in its superior visibility. The 358 Welded Wire Fence on Wheels features a unique mesh design that allows an unobstructed view from both sides while maintaining high-security standards. This transparency not only deters potential wrongdoers but also ensures seamless monitoring of restricted areas. By providing clear visibility, this fence system aids in effective crowd control, minimizing the risk of accidents or disorderly behavior.
Additionally, the 358 Welded Wire Fence on Wheels prioritizes privacy protection without compromising security. Its small mesh openings prevent any unauthorized access, thwarting attempts to climb or penetrate the fence. This increased privacy not only safeguards valuable assets but also ensures confidential matters remain confidential. Employing this fence system guarantees peace of mind, knowing that your privacy is upheld at all times.
Finally, this cutting-edge fence system embraces the essence of convenience. Its easy maneuverability and hassle-free installation make it a preferred choice for various industries. Whether it's securing construction sites, organizing outdoor events, or maintaining public safety, the 358 Welded Wire Fence on Wheels streamlines the process, allowing for efficient security management.
In conclusion, the 358 Welded Wire Fence on Wheels showcases a range of revolutionary features that set it apart as the go-to mobile anti-throwing fence system. Its unrivaled durability, versatility, visibility, privacy protection, and convenience make it an ideal choice for those seeking top-of-the-line security solutions. Embrace this innovative product and experience the pinnacle of protection, as the 358 Welded Wire Fence on Wheels redefines the standards of mobile fence systems.