Introduction
Securing our properties, whether residential or commercial, is paramount in today's world. One of the most effective ways to achieve this is by installing a reliable fence. However, if you live in an area with challenging terrains, such as hilly landscapes or rocky soil, the installation process can become complex. In such situations, a 358 welded wire fence can be an ideal choice. This article will discuss the key considerations for installing a 358 welded wire fence in challenging terrains, ensuring a successful and durable fence installation.
1. Terrain Assessment
Before installing any fence, it is crucial to conduct a thorough assessment of the terrain. This step becomes even more critical when dealing with challenging terrains. Identify any uneven ground, slopes, rocks, or tree roots that may hinder the installation process. Assessing the terrain will give you a better understanding of the obstacles you may encounter during installation and help you plan accordingly. Additionally, knowledge of the terrain will enable you to make informed decisions about the fence's height, materials, and installation techniques.
2. Material Selection
When it comes to installing a fence in challenging terrains, choosing the right materials is vital. A 358 welded wire fence, also known as a prison fence or anti-climb fence, is specifically designed to withstand demanding environments. Its small mesh size (3″ x 0.5″) makes it difficult to climb and provides enhanced security. Moreover, the high tensile strength of the welded wire provides durability, ensuring that the fence can withstand the pressure of challenging terrains, such as high winds or impacts from falling debris.
3. Proper Foundation
Installing a solid foundation is of utmost importance when dealing with challenging terrains. A fence is only as strong as its foundation. For hilly landscapes or areas with a rocky substrate, it is necessary to ensure a stable foundation that can withstand the natural forces acting upon the fence. Depending on the conditions, techniques like drilling into bedrock, using concrete footers, or embedding posts into stabilized soil may be necessary. Proper foundation ensures the stability and durability of the fence, preventing it from toppling over in adverse weather conditions.
4. Customized Installation Techniques
Standard installation techniques may not suffice in challenging terrains. Adaptations and customized installation techniques are often required to overcome obstacles. For example, if you encounter large rocks during the digging process, strategic repositioning of posts might be necessary to maintain fence integrity. In sloping terrains, stepping or racking the fence may be needed to ensure even coverage while accommodating for the gradient. These customized techniques allow for a seamless integration of the fence with the natural landscape while maintaining its functionality.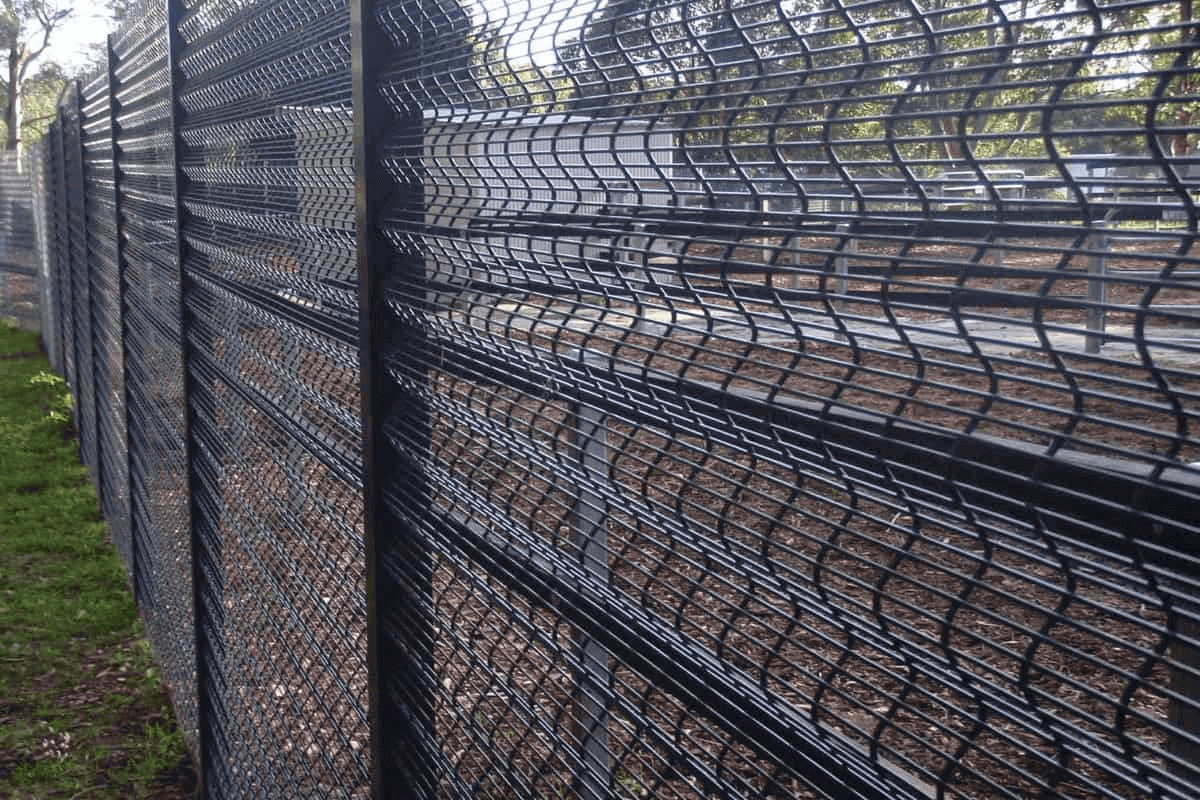 5. Professional Installation
Installing a 358 welded wire fence in challenging terrains can be a complex task that requires expertise. Therefore, it is highly recommended to hire professional installers experienced in dealing with difficult terrains. Professionals can assess the terrain accurately, determine the best installation approach, and handle any unforeseen challenges that may arise during the project. Their experience and knowledge will ensure a precise and efficient installation, reducing the likelihood of future issues and maximizing the fence's lifespan.
Conclusion
Installing a 358 welded wire fence in challenging terrains requires careful consideration and proper planning. Assessing the terrain, selecting the right materials, ensuring a solid foundation, utilizing customized installation techniques, and seeking professional help are key factors contributing to a successful fence installation. By following these considerations, you can achieve a secure and durable fence that not only enhances the aesthetics of your property but also provides reliable protection against intrusions or potential threats in challenging terrains.