When it comes to ensuring safety and security, installing a fence is often the first line of defense. However, when the ground is sloped, it can present unique challenges in terms of stability and effectiveness. In such cases, opting for an anti-throwing fence is a wise decision. This type of fence not only prevents unauthorized access but also serves to deflect projectiles or deter attempts to throw objects over the fence. In this article, we will delve into the key considerations for installing an anti-throwing fence on sloped ground.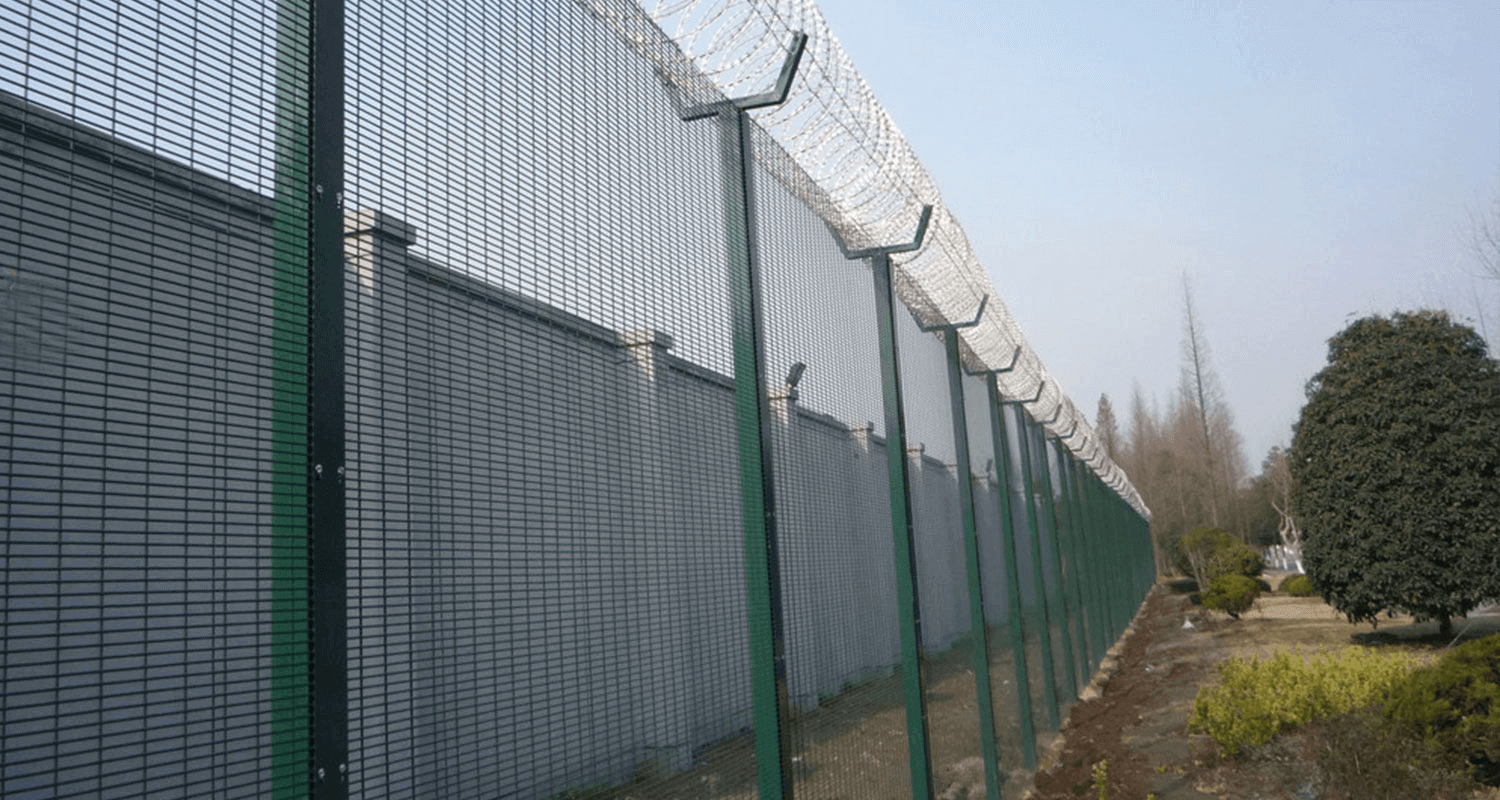 1. Understanding the terrain:
Before installing an anti-throwing fence on sloped ground, it is crucial to thoroughly analyze the terrain. Assess the degree of the slope, the stability of the soil, and any potential erosion risks. Understanding these factors will help in determining the appropriate design, material, and installation technique required for the fence. It may be necessary to consult with a professional engineer or contractor to ensure a secure installation.
2. Choosing the right materials:
Selecting the right materials is essential when installing an anti-throwing fence on sloped ground. The choice of material will depend on factors such as durability, visibility, and maintenance requirements. Common options include chain link fences, welded wire mesh fences, or even high-strength steel fences. Consider the local climate and the desired level of security when choosing the material, as some may offer better resistance to corrosion or tampering.
3. Optimal fence height:
Determining the optimal height of an anti-throwing fence is crucial to its effectiveness. The fence should be tall enough to deter any attempts at throwing objects over it, while also maintaining an aesthetically pleasing appearance. Aim for a height that strikes a balance between security and not appearing overly intimidating. Additionally, local regulations and codes may dictate the maximum height of a fence, so it is essential to check these requirements before installation.
4. Proper spacing between fence panels:
The spacing between fence panels can greatly impact the effectiveness of an anti-throwing fence. Ideally, the gaps should be narrow enough to prevent objects from passing through, while still allowing for adequate visibility through the fence. The spacing between panels may need to be adjusted based on the size of objects typically thrown in the area. Balancing security and visibility is key to constructing an effective anti-throwing fence.
5. Securing the fence on sloped ground:
Installing a fence on sloped ground requires unique considerations. Adequate support and stabilization techniques should be employed to ensure the fence remains secure and durable over time. This may involve incorporating earth anchors, braces, or specialized installation methods that account for the slope. Engaging the services of an experienced contractor who possesses expertise in installing fences on sloped terrain is highly recommended.
6. Integrating additional security features:
To enhance the security of an anti-throwing fence on sloped ground, consider integrating additional features. This might include topping the fence with barbed wire or adding anti-climbing devices such as rotating spikes or angled barriers. These features act as a further deterrent against unauthorized access or attempts to throw objects over the fence.
In conclusion, installing an anti-throwing fence on sloped ground requires careful consideration of various factors. Understanding the terrain, choosing the right materials, determining the optimal height and panel spacing, securing the fence on sloped ground, and integrating additional security features are crucial steps in ensuring an effective and reliable installation. By addressing these considerations, property owners can have peace of mind knowing that their property, belongings, and loved ones are protected against unauthorized access and potential harm.