When it comes to maintaining safety and controlling pedestrian flow, choosing the right pedestrian barriers is of utmost importance. With a wide range of options available in the market, it can be overwhelming to make the right choice. However, by focusing on key features, you can ensure that you select barriers that not only meet your specific requirements but also provide added benefits.
Durability:
One of the key features to consider when choosing pedestrian barriers is durability. Opt for barriers that are constructed from high-quality materials, such as galvanized steel or strong polymers. These barriers are built to withstand heavy traffic and harsh weather conditions, ensuring long-lasting performance. By investing in durable barriers, you can save on replacement costs and ensure reliable safety for an extended period.
Versatility:
Pedestrian barriers should be versatile enough to cater to various environments. Look for barriers that are modular in design, allowing easy customization and adaptability. With modular barriers, you can easily create dividers, enclosures, or pathways to suit different requirements. This flexibility ensures that your barriers can be used in multiple settings, such as construction sites, events, or crowd control applications.
Easy Installation: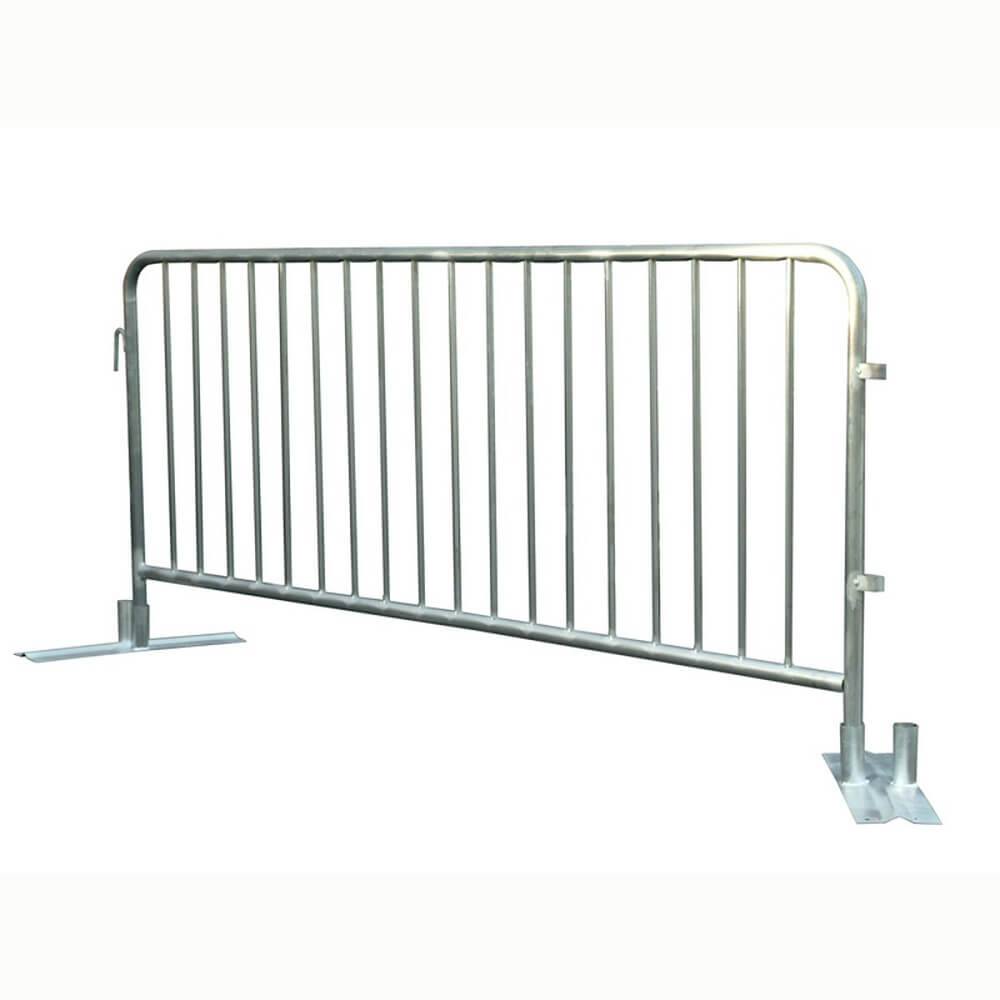 Time is of the essence, especially when it comes to setting up barriers. Opt for pedestrian barriers that are designed for quick and easy installation. Features like interlocking mechanisms or lightweight construction allow for effortless setup, saving both time and manpower. By choosing barriers with a user-friendly installation process, you can streamline operations and enhance productivity.
Safety Enhancement:
The primary purpose of pedestrian barriers is to ensure safety. Therefore, it is essential to select barriers that prioritize safety features. Look for barriers with clear visibility, reflective strips, or bright colors to enhance visibility, even in low-light conditions. Additionally, barriers with smooth surfaces and rounded corners minimize the risk of injury to pedestrians. Prioritizing safety not only protects pedestrians but also prevents potential liabilities.
Portability:
In today's fast-paced world, portability is a key consideration. Opt for pedestrian barriers that are lightweight and easy to transport. Foldable or stackable barriers are ideal for efficient storage and transportation, allowing you to quickly deploy them wherever needed. Portability ensures that barriers can be easily moved and repositioned as per changing requirements.
Brand Reputation:
Lastly, consider the brand reputation when selecting pedestrian barriers. Look for reputable brands known for their quality, reliability, and innovative designs. Brands with a strong track record in the industry are more likely to deliver superior products that meet your expectations.
In conclusion, when choosing pedestrian barriers, prioritize key features such as durability, versatility, easy installation, safety enhancement, portability, and brand reputation. By considering these features, you can make an informed decision and invest in barriers that not only ensure pedestrian safety but also offer long-term value. Remember, making the right choice in pedestrian barriers is an investment in the safety and efficiency of your space.