Introduction
When it comes to securing your property, an efficient and durable fence is essential. However, not all fences are created equal, especially when it comes to anti-throwing features. In this article, we will discuss the key features that you should look for in a high-quality anti-throwing fence, specifically focusing on the 358 Welded Wire Fence.
1. Mesh Size and Design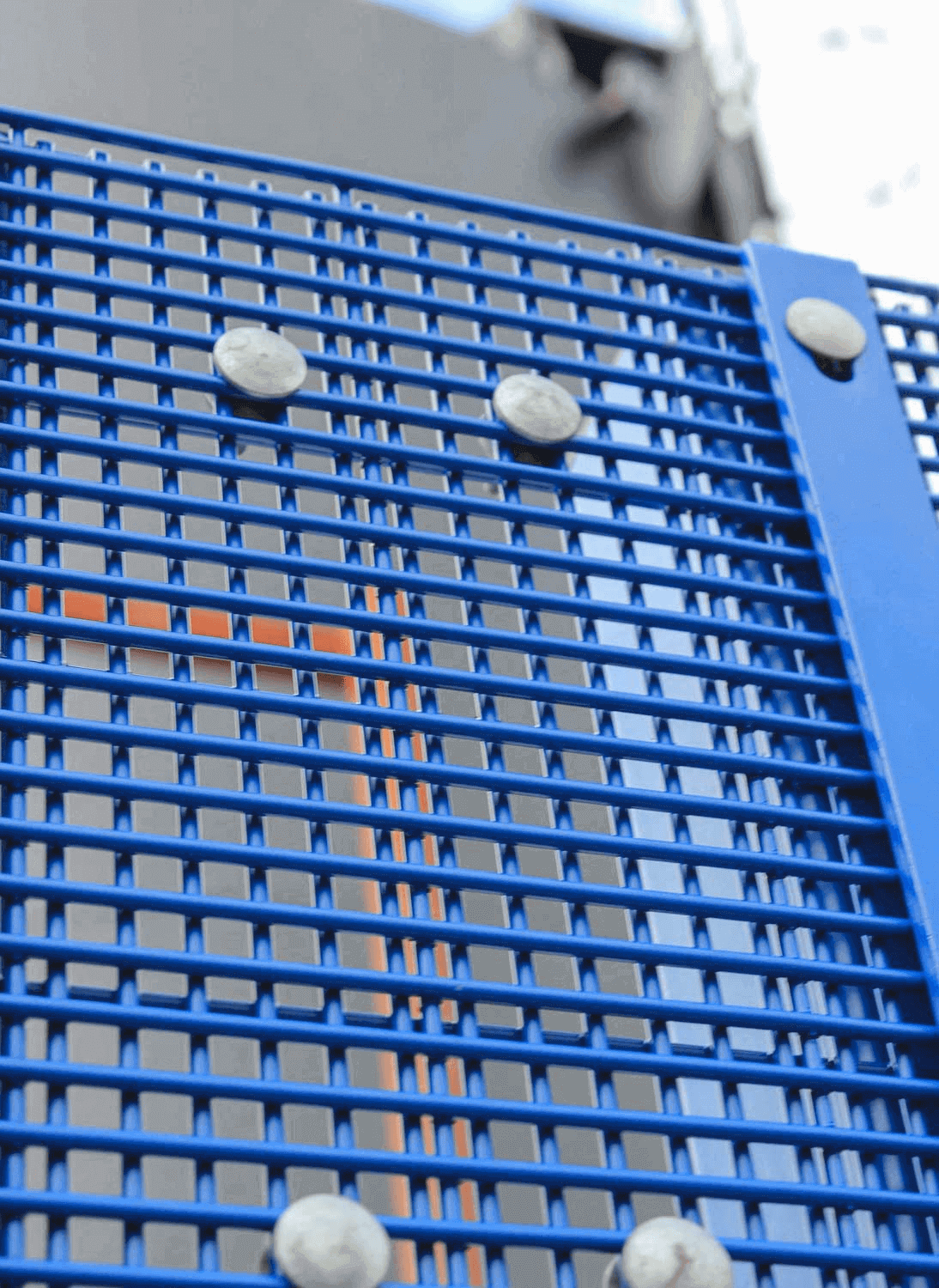 The first important feature to consider in an anti-throwing fence is the mesh size and design. The 358 Welded Wire Fence features a small mesh size of 3″ x 0.5″ (76.2mm x 12.7mm). This smaller mesh opening makes it extremely difficult for intruders to grip or climb the fence, enhancing its anti-throwing capability. Additionally, the wire is welded at each intersection, providing a sturdy structure that is resistant to cutting, bending, and forced entry attempts.
2. Height and Panels
The height of the fence plays a crucial role in deterring unauthorized access. The 358 Welded Wire Fence typically ranges from 6 to 9 feet, offering a substantial barrier that is difficult to scale. The panels of this fence are also important, as they provide a modular system that allows for easy installation and customization to fit any perimeter.
3. Material Quality
One of the key factors determining the durability and longevity of an anti-throwing fence is the quality of the materials used. The 358 Welded Wire Fence is made from high-quality galvanized steel, ensuring resistance to rust, corrosion, and weathering. Galvanized steel also offers a sleek appearance, making it suitable for various environments, including commercial, industrial, and residential properties.
4. Anti-Climb Topping
To further enhance the anti-throwing capabilities of the fence, it is important to consider the inclusion of an anti-climb topping. The 358 Welded Wire Fence often features a series of rotating spikes or razor wires at the top, making it extremely difficult for intruders to gain a foothold or scale the fence. This added layer of security acts as a strong deterrent and increases the overall effectiveness of the fence.
5. Anti-Cut Features
Another crucial element to consider is the anti-cut features of the fence. The 358 Welded Wire Fence is specifically designed with small mesh openings that prevent unauthorized individuals from using tools or cutting devices to penetrate the fence. Its strong welded wire structure ensures that any attempts to cut or tamper with the fence are exceedingly challenging, making it an excellent choice for anti-throwing purposes.
6. Maintenance and Longevity
Choosing an anti-throwing fence that requires minimum maintenance while offering long-term durability is vital in ensuring cost-efficiency. The 358 Welded Wire Fence requires minimal upkeep, thanks to its galvanized steel construction. This type of fence is designed to withstand harsh weather conditions, while its resistant material properties prevent rusting, fading, or premature deterioration. Investing in a fence with these qualities will save both time and money in the long run.
Conclusion
When it comes to selecting a high-quality anti-throwing fence, the 358 Welded Wire Fence stands out with its key features. The small mesh size, sturdy welded wire structure, appropriate height, and modular panels make it an excellent choice for enhancing security and deterring unauthorized access. Additionally, the use of galvanized steel, anti-climb topping, and anti-cut features further elevate the fence's effectiveness in preventing throwing or intrusion attempts. By choosing a reliable and durable fence like the 358 Welded Wire Fence, you can protect your property and ensure peace of mind for years to come.