Introduction:
Security is a paramount concern for individuals, communities, and nations alike. In the pursuit of finding sustainable and long-term security solutions, barbed wire has emerged as a reliable and effective option. While critics may argue that it is a harsh and unwelcoming measure, this article aims to shed light on the positive aspects of using long-lasting barbed wire. By examining its durability, versatility, and affordability, we can understand how barbed wire serves as a sustainable security solution.
Durability:
One of the key advantages of barbed wire is its exceptional durability. Made from high-quality materials, barbed wire can withstand the test of time and harsh environmental conditions. Whether it is heavy rain, extreme temperatures, or even vandalism attempts, barbed wire proves to be a formidable barrier. Unlike other security measures that may require constant maintenance and replacement, barbed wire requires minimal upkeep and remains functional for an extended period. This durability ensures reliable security over the long term.
Versatility:
Contrary to popular belief, barbed wire is not limited to just military or correctional facilities. Its versatility allows it to be used in a wide range of settings. From protecting private property, agricultural land, and construction sites to creating effective boundaries for wildlife conservation areas, barbed wire offers a flexible and adaptable solution. With different varieties and thicknesses available, it can be customized according to specific security requirements. This versatility makes barbed wire an ideal choice for individuals and organizations seeking a sustainable security solution.
Affordability:
Cost-effectiveness is a crucial aspect when considering any security measure. Barbed wire stands out as an affordable option compared to alternatives like electric fences or surveillance systems. The materials used in manufacturing barbed wire are relatively inexpensive, making it accessible to a larger demographic. Furthermore, its durability reduces the need for regular repairs or replacements, thereby minimizing long-term costs. This affordability ensures that barbed wire remains an economically viable security solution for both private individuals and government agencies.
Environmental Impact:
In an era where sustainability is a priority, it is essential to consider the environmental impact of security solutions. Barbed wire scores well in this aspect. Its production process requires less energy compared to other alternatives like concrete walls or razor wire. Additionally, the materials used in manufacturing barbed wire are easily recyclable, reducing harmful waste and supporting a circular economy. Unlike electronic surveillance systems that contribute to the growing e-waste problem, barbed wire is a sustainable choice that minimizes adverse effects on the environment.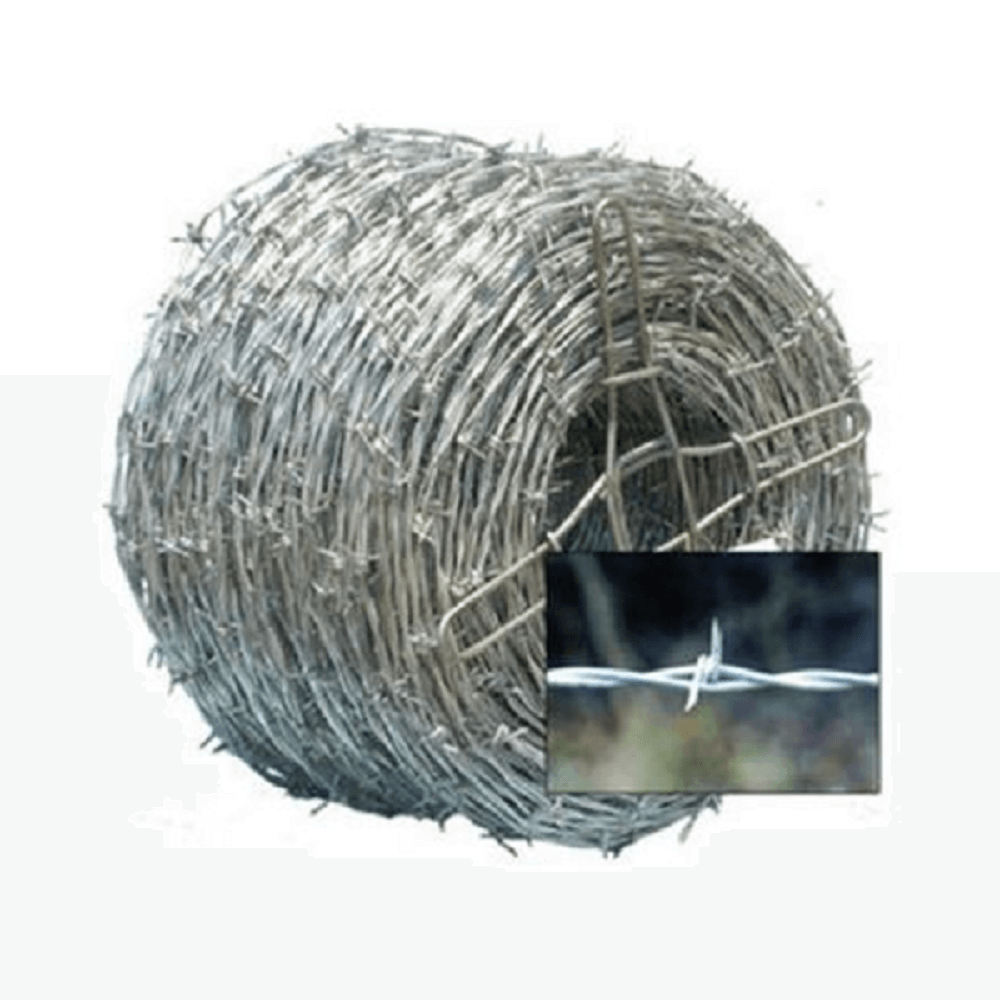 Conclusion:
Long-lasting barbed wire represents a sustainable and long-term security solution that brings numerous advantages. Its durability, versatility, affordability, and positive environmental impact make it a practical choice for various security needs. While it may not be the most aesthetically pleasing or welcoming option, barbed wire's functionality and reliability outweigh these concerns. By embracing barbed wire as a security measure, individuals, communities, and nations can protect their assets, maintain boundaries, and ensure safety for years to come.