Barbed Wire Fencing: A Smart and Reliable Long-term Investment
When it comes to safeguarding your property, investing in durable and long-lasting barbed wire fencing is a wise choice. With its exceptional strength and unmatched security features, this type of fencing offers an array of benefits that will ensure peace of mind for years to come.
One of the key advantages of barbed wire fencing is its unparalleled ability to act as a strong deterrent. Its sharp and menacing appearance effectively discourages trespassers, vandals, and intruders from attempting any unauthorized access to your property. By installing barbed wire fencing, you send a clear message that you take security seriously.
Moreover, its robust construction makes barbed wire fencing highly resistant to weather conditions and physical damage. Whether it is exposed to harsh sunlight, heavy rains, or strong winds, this fencing remains intact and provides continuous protection. Its durability ensures minimal maintenance, saving you both time and money in the long run.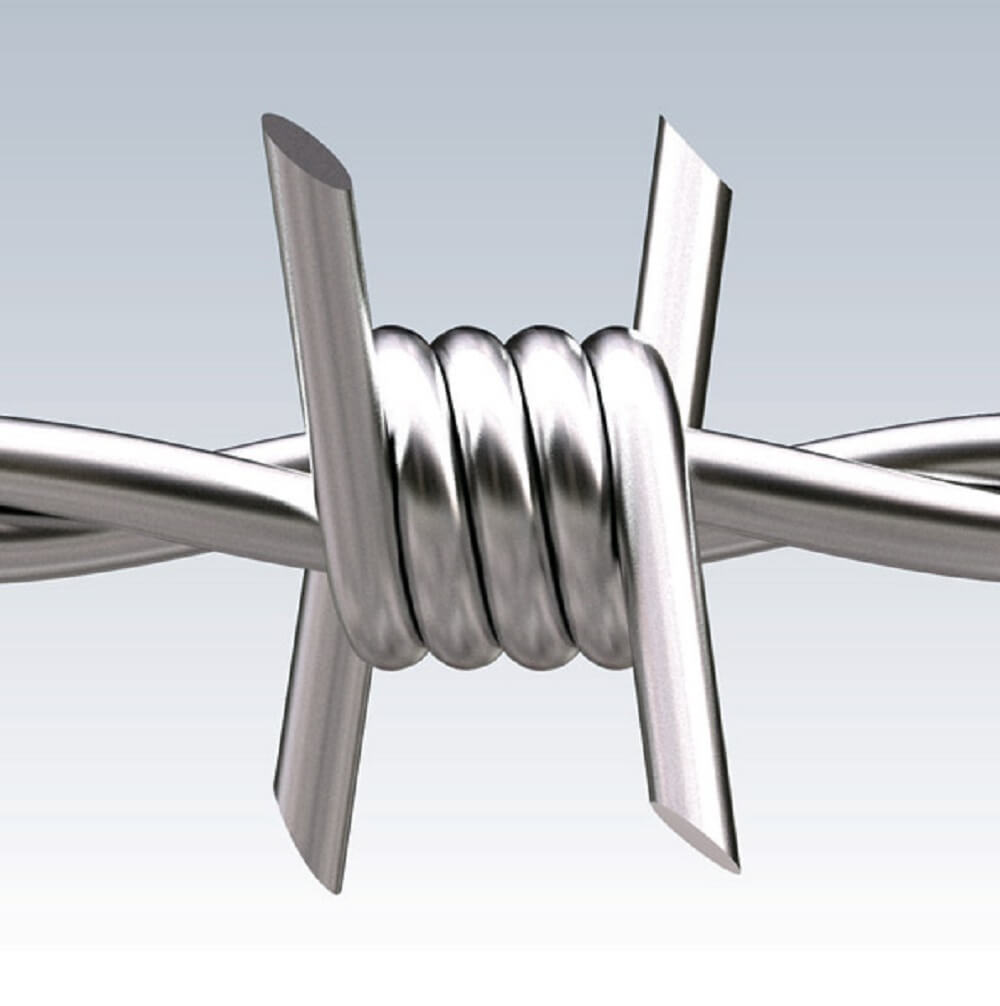 Additionally, barbed wire fencing offers remarkable flexibility. It is available in various heights and configurations, allowing you to customize the level of security required for your specific needs. Whether you need to secure a residential property, agricultural land, industrial premises, or even a high-security facility, there is a barbed wire fencing solution to suit your requirements perfectly.
Safety is paramount when considering any type of fencing, and barbed wire fencing prioritizes that aspect. With its well-designed barbs, it effectively prevents unauthorized entry, thereby keeping your loved ones, livestock, and valuable assets safe within the boundaries of your property. This added layer of security ensures that your peace of mind is never compromised.
Furthermore, barbed wire fencing ensures ease of installation. Its flexible design and lightweight materials simplify the process, making it a hassle-free experience for both professional installers and DIY enthusiasts. The quick installation saves time and minimizes disruptions to your daily routine.
In conclusion, investing in long-lasting barbed wire fencing is a wise decision for anyone concerned about security and property protection. Its unbeatable strength, durability, flexibility, and enhanced safety features make it a sound long-term investment. Don't compromise on the security of your property – choose barbed wire fencing and enjoy the peace of mind it brings for years to come.