When it comes to protecting your property, ensuring a secure and safe environment is of utmost importance. One effective solution that has withstood the test of time is the installation of barbed wire fencing. This reliable and cost-effective security measure provides numerous benefits that contribute to the long-lasting protection of your assets.
First and foremost, the primary advantage of installing barbed wire fencing is its unparalleled deterrent effect. The sight of barbed wire alone can discourage potential intruders from attempting to breach your premises. Whether it's a residential property, a commercial facility, or an industrial site, the presence of barbed wire serves as a strong visual signal, clearly indicating that unauthorized access is not welcome. Criminals are less likely to take the risk of encountering barbed wire, as its menacing appearance poses a physical threat and raises the likelihood of injury or entrapment.
Moreover, barbed wire fencing provides a physical barrier that is difficult to breach. The sharp and pointed edges of the wires act as an effective deterrent, dissuading intruders from attempting to climb or cut through the fencing. The added layer of security makes it significantly more challenging for criminals to infiltrate your property, thereby reducing the risk of theft, vandalism, and trespassing. By investing in barbed wire fencing, property owners can enhance their peace of mind and protect their valuable assets against external threats.
Additionally, barbed wire fencing offers a durable and long-lasting security solution. Manufactured using high-quality materials such as galvanized steel, these fences are designed to withstand harsh weather conditions and resist corrosion. This means that once installed, barbed wire fencing requires minimal maintenance and remains effective for an extended period. Unlike other security measures that may deteriorate over time, barbed wire fencing retains its strength and effectiveness, providing a reliable and robust security solution year after year.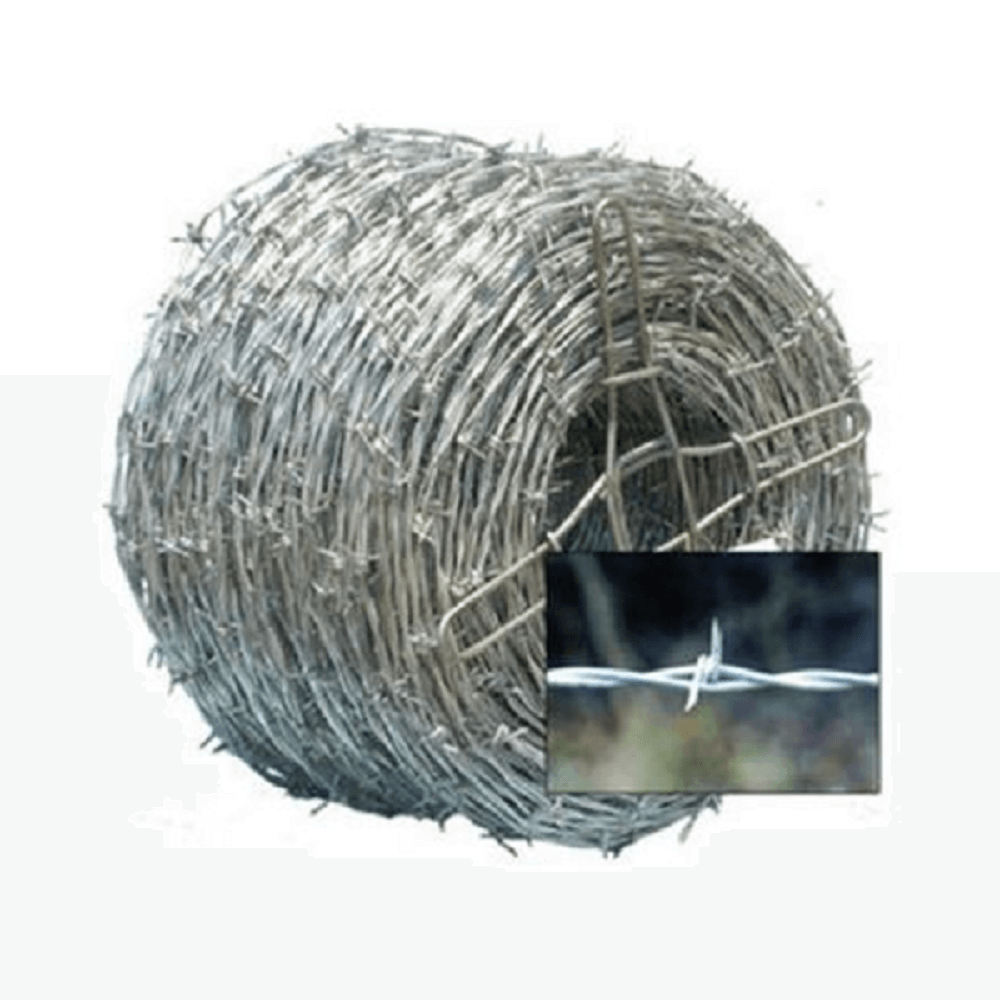 Furthermore, barbed wire fencing is a cost-effective security option compared to alternative security systems. Installing advanced security technologies such as surveillance cameras, alarms, and motion detectors can be expensive and require ongoing maintenance costs. In contrast, barbed wire fencing offers a one-time investment with relatively low maintenance requirements. This makes it an affordable choice for property owners looking to maximize their security within their budget.
Alongside its security benefits, barbed wire fencing also has a range of practical applications. It can be used to enclose livestock and agricultural areas, keeping animals secure and preventing them from wandering off. Barbed wire fencing is also effective for demarcating property boundaries, providing a clear and visible indication of land ownership. Its versatility and adaptability make it a valuable asset for various industries and sectors.
In conclusion, the installation of barbed wire fencing provides long-lasting security benefits for property owners. Its deterrent effect, physical barrier, and durability make it an effective defense against unauthorized access, theft, and vandalism. The cost-effectiveness and practical applications of barbed wire fencing further enhance its value as a reliable security solution. By opting for barbed wire fencing, property owners can enjoy peace of mind, knowing that their assets are safeguarded by a time-tested and proven security measure.