Sports facilities are often located in isolated or remote areas, making them vulnerable to theft, vandalism, and other forms of damage. This can not only affect the safety of athletes but also result in significant financial losses. Therefore, it is necessary to have a robust and durable security solution for sports facilities. One such solution is metal sport fence.
Metal sport fences have become increasingly popular in recent years due to their strength, durability, and low maintenance requirements. They are designed specifically for sports facilities, providing a reliable barrier between the active area and the surrounding environment. Here are some of the key benefits of using metal sport fences:
1. Security: Metal sport fences are highly secure and difficult to breach. They can keep intruders out and prevent theft and vandalism. The fencing can be customized with features like barbed wire, electric fencing, and security gates to enhance security.
2. Durability: Metal sport fences are made from high-quality materials, such as galvanized steel, aluminum, and wrought iron, which are weather-resistant and can withstand harsh environmental conditions. They are also resistant to rusting and corrosion, ensuring long-lasting performance.
3. Low Maintenance: Metal sport fences require minimal maintenance. They are easy to clean and do not require regular painting or staining. This makes them a cost-effective and hassle-free security solution.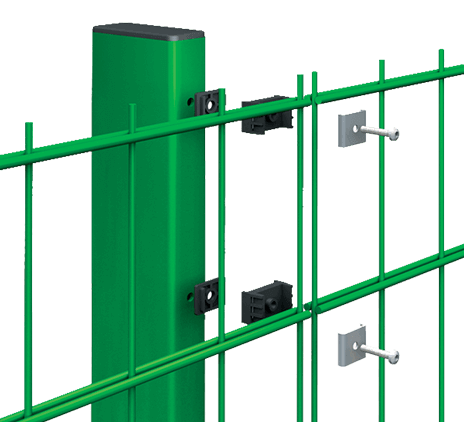 4. Aesthetic Appeal: Metal sport fences are available in various styles, designs, and colors, allowing you to choose the one that best suits your sports facility's aesthetic needs. They can enhance the overall appearance of a sports facility and give it a professional look.
5. Versatility: Metal sport fences can be used for various sports facilities, including soccer fields, baseball fields, basketball courts, tennis courts, and more. They can be customized to meet the specific requirements of different sports facilities.
In conclusion, metal sport fences are an ideal security solution for sports facilities. They provide a reliable barrier against intruders, protect the athletes and equipment, and enhance the overall appearance of a sports facility. If you are looking to secure your sports facility with a long-lasting, low maintenance solution, consider installing a metal sport fence.