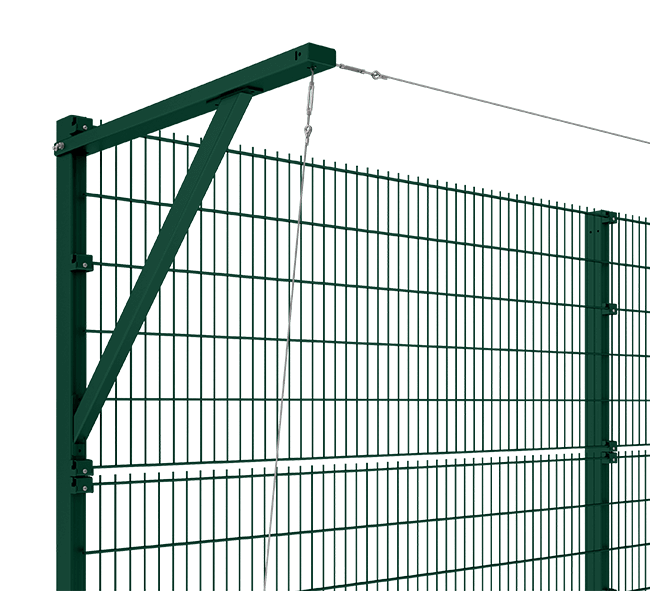 In today's fast-paced society, sports have become an important part of our daily lives. Whether you're a professional athlete or just enjoy playing a game of basketball with friends, having the right kind of sports fence is essential to ensuring a safe and enjoyable experience.
Introducing Metal Sport Fence, the most durable sports fencing solution on the market. Their industry-leading technology has revolutionized the way we think about sports fencing, providing unmatched strength, durability, and versatility.
One of the key features of Metal Sport Fence is its ability to withstand even the harshest of weather conditions. Unlike traditional fencing options, Metal Sport Fence is made from high-quality materials that won't rust or corrode over time. This means that you can enjoy your sports activities year-round, without worrying about the condition of your fencing.
Another advantage of Metal Sport Fence is its versatility. Whether you're looking to install fencing around a football field, tennis court, or basketball court, Metal Sport Fence has the right solution to meet your needs. Their team of experts can work with you to create a customized fencing solution that fits your specific requirements, ensuring maximum safety and security for all players.
In addition, Metal Sport Fence is incredibly easy to install, making it a great option for both residential and commercial properties. Their team of experienced professionals can quickly install your fencing, ensuring that you can start playing your favorite sports in no time.
Overall, Metal Sport Fence is an exceptional product that provides unbeatable quality and durability. With its many advantages and benefits, it's no wonder that more and more people are choosing Metal Sport Fence for their sports fencing needs. So, if you want to ensure a safe and enjoyable sports experience, look no further than Metal Sport Fence.