Introducing Mobile Fence: The Ultimate Solution for Temporary Site Enclosure
When it comes to temporary site enclosures, efficiency, convenience, and security are of utmost importance. That's where Mobile Fence steps in as the game-changer in the industry. With its state-of-the-art features and unrivaled benefits, Mobile Fence is revolutionizing the way temporary sites are enclosed throughout various industries.
The primary advantage of Mobile Fence lies in its unparalleled convenience. Unlike traditional enclosures that require extensive setup and dismantling, Mobile Fence offers a hassle-free experience. With its innovative design, it can be effortlessly installed and dismantled within minutes, saving you valuable time and resources. Whether it's a construction site, event venue, or public facility, Mobile Fence ensures a seamless enclosure solution.
Safety and security are paramount in temporary site enclosures, and Mobile Fence excels in this aspect. Made from high-quality materials, it provides sturdy and reliable protection for your site. Its robust construction and secure locking mechanisms ensure that unauthorized access is prevented, safeguarding your assets and minimizing potential risks.
Mobile Fence's versatility is another key feature that sets it apart. Its modular design allows for easy customization to suit your specific needs. Whether you require a small enclosure for a confined area or a large-scale solution, Mobile Fence can adapt effortlessly. This flexibility makes it an ideal choice for a wide range of industries, including construction, sports events, concerts, and more.
Furthermore, Mobile Fence is not just about functionality, it also boasts a sleek and professional appearance. Its clean lines and modern aesthetics enhance the visual appeal of your site, leaving a positive impression on visitors and stakeholders. This attention to detail reflects your commitment to excellence and professionalism in all aspects of your operations.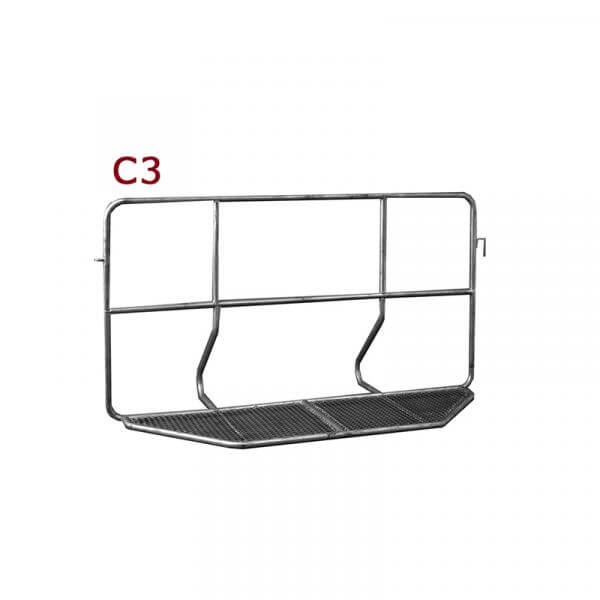 With Mobile Fence, you can also enjoy cost savings in the long run. Its durability and reusable nature eliminate the need for frequent replacements, minimizing maintenance expenses and maximizing your return on investment. Additionally, its lightweight design and compact storage capabilities reduce transportation costs, making it a cost-effective solution.
In conclusion, Mobile Fence is the ultimate solution for temporary site enclosure needs. Its convenience, security, versatility, professional aesthetics, and cost-saving benefits make it an indispensable asset for industries worldwide. Embrace efficiency and excellence by choosing Mobile Fence for your temporary site enclosure requirements, and experience the difference it brings to your operations.