Title: Championing Safety with the Revolutionary Original Caster Foot Style Barrier
Introduction:
In today's fast-paced world, safety is paramount, especially when it comes to transportation and logistics. Ensuring the protection of goods, employees, and the environment is a top priority for any business. That's why we are thrilled to introduce the groundbreaking Original Caster Foot Style Barrier, a game-changer in the industry. With its innovative design, advanced features, and unmatched reliability, this cutting-edge barrier is set to revolutionize the way we approach safety.
Unveiling Unmatched Quality and Durability:
The Original Caster Foot Style Barrier is crafted with utmost precision and attention to detail, ensuring the highest quality standards. Made from robust materials, this barrier is engineered to withstand the most demanding environments, providing long-lasting durability. Its sturdy construction offers superior resistance to impact and corrosion, guaranteeing a reliable safety solution that stands the test of time.
Revolutionary Design for Maximum Versatility:
One of the standout features of the Original Caster Foot Style Barrier is its revolutionary design. Unlike traditional barriers, this innovative product boasts a caster foot style, enhancing both functionality and versatility. With its integrated casters, it becomes effortlessly movable, allowing for quick and convenient repositioning as per your specific needs. This adaptability enables seamless workflow optimization, reducing downtime and enhancing overall efficiency.
Unmatched Safety Features:
When it comes to safety, the Original Caster Foot Style Barrier leaves no stone unturned. Equipped with state-of-the-art safety features, this barrier is designed to provide comprehensive protection. Its ergonomic design ensures easy handling and minimizes the risk of accidents during installation or relocation. Additionally, the barrier's specialized locking mechanism provides secure stability, preventing accidental movement or collapse.
Compliance and Regulations: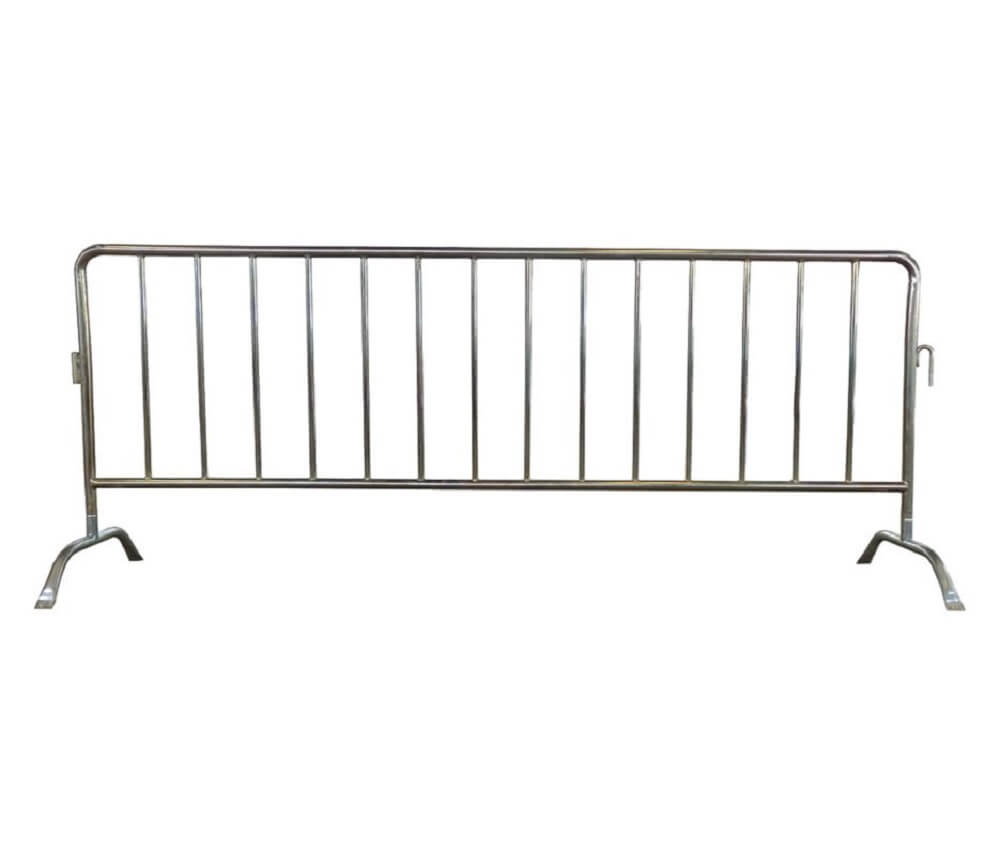 In today's regulated landscape, adherence to safety standards and compliance is essential. The Original Caster Foot Style Barrier meets and exceeds industry regulations, giving you peace of mind and ensuring your business remains in full compliance. By investing in this cutting-edge barrier, you not only protect your valuable assets but also safeguard your reputation as a responsible and safety-conscious organization.
Conclusion:
With its unmatched quality, revolutionary design, and commitment to safety, the Original Caster Foot Style Barrier is a true game-changer. By incorporating this innovative solution into your business operations, you demonstrate a strong commitment to safety, ensuring the well-being of your employees, assets, and the environment. Embrace the future of safety and join the ranks of industry leaders who trust the Original Caster Foot Style Barrier to tackle their safety challenges with unparalleled precision and reliability.