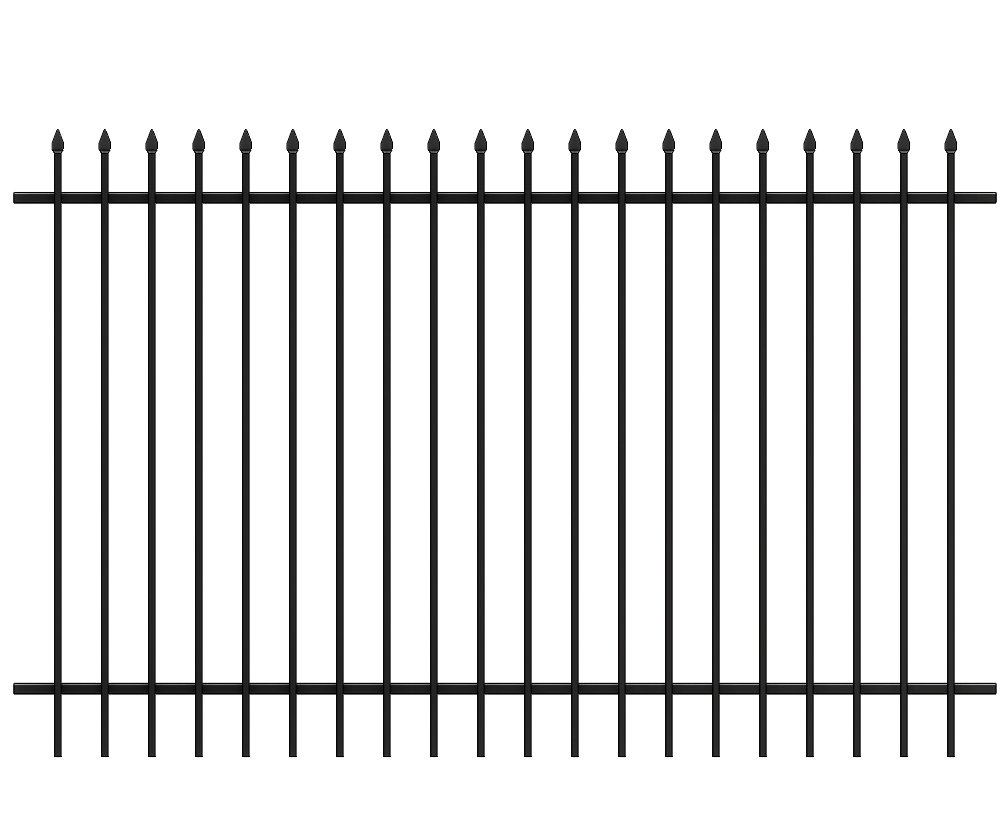 When it comes to enhancing the curb appeal of your property, there is no better way than by adding ornamental fencing. Not only does ornamental fencing provide security and privacy, but it also adds a touch of elegance and sophistication to any property. Whether it's a residential or commercial property, ornamental fencing has the power to transform the exterior aesthetics and significantly increase its value.
One of the key advantages of ornamental fencing is its durability. Unlike other types of fencing, such as wood or chain link, ornamental fencing is built to last. Made from high-quality materials such as wrought iron or aluminum, ornamental fences are designed to withstand the test of time and endure harsh weather conditions. Their sturdy construction ensures that they will not warp, fade, or deteriorate, making them an excellent long-term investment.
In addition to durability, ornamental fencing offers unparalleled security. With its solid construction, ornamental fences act as a deterrent to potential intruders. The intricate design and height of ornamental fencing make it difficult for unwanted guests to climb or breach, giving homeowners and business owners peace of mind. Moreover, the option to add ornamental spikes or security gates further enhances the level of security provided by this type of fencing.
Privacy is another crucial aspect that ornamental fencing addresses. While some may believe that ornamental fences are see-through and lack privacy, this couldn't be further from the truth. Ornamental fencing can be customized to include features such as privacy panels, lattice work, or even planters for climbing vines. These additions provide not only privacy but also create an attractive barrier between your property and the outside world, allowing you to enjoy your outdoor space without feeling exposed.
Beyond security and privacy, ornamental fencing adds a touch of elegance and sophistication to any property. With its intricate designs and graceful curves, ornamental fencing is a statement piece that stands out. It creates a grand entrance and enhances the overall aesthetics of your property. Whether you prefer a classic, timeless design or a more modern and contemporary style, there are countless options available to suit your taste and complement your property's architecture.
The versatility of ornamental fencing is another noteworthy feature. It can be used in various applications, including residential, commercial, and even industrial properties. Ornamental fencing is not limited to just enclosing a yard – it can be used for creating boundaries around gardens, pools, or even as a decorative element for balconies or patios. Whatever the purpose, ornamental fencing offers a wide array of design options and configurations to suit any need or preference.
Moreover, ornamental fencing is low-maintenance, a significant advantage for property owners. Unlike wood fences that require regular painting, staining, or sealing, ornamental fencing only requires occasional cleaning and inspection. With a simple rinse and wipe down, your ornamental fence will look as good as new, saving you both time and money on maintenance.
Last but not least, adding ornamental fencing to your property significantly increases its value. In today's competitive real estate market, curb appeal plays a crucial role in attracting potential buyers or tenants. A property with an elegant and well-maintained ornamental fence creates a positive first impression, generating interest and increasing its overall value. In addition, ornamental fencing is considered a desirable feature, often attracting higher offers and increasing the marketability of your property.
In conclusion, ornamental fencing offers an array of benefits, ranging from security and privacy to elegance and value enhancement. Its durable construction, versatility, and low-maintenance nature make it an ideal choice for any property owner. By investing in ornamental fencing, you not only secure your property, but you also create a visually appealing and sophisticated exterior that will stand out in any neighborhood or commercial setting. Experience the transformative power of ornamental fencing and elevate your property to new heights.