Introduction:
When it comes to temporary fencing, ensuring the safety, security, and stability of the enclosure is of paramount importance. Temporary fencing clamps play a crucial role in achieving these objectives by securely and firmly connecting fence panels together. In this article, we will discuss the practicality and reliability of temporary fencing clamps, their features and benefits, as well as the various applications where they prove to be essential.
1. Strength and Durability:
Temporary fencing clamps are manufactured using high-quality materials to provide maximum strength and durability. They are designed to withstand various weather conditions and environments, offering a long-lasting and reliable solution for your temporary fencing needs. These clamps are made to prevent fence panels from shifting or being easily tampered with, ensuring the safety and security of the enclosed area.
2. Easy and Convenient Installation:
One of the key advantages of temporary fencing clamps is their ease of installation. They are user-friendly and do not require any specialized tools for assembly. These clamps can be easily tightened with standard wrenches or spanners, allowing for quick and hassle-free installation. In addition, their lightweight design makes them portable and easily transportable, making temporary fencing projects more efficient.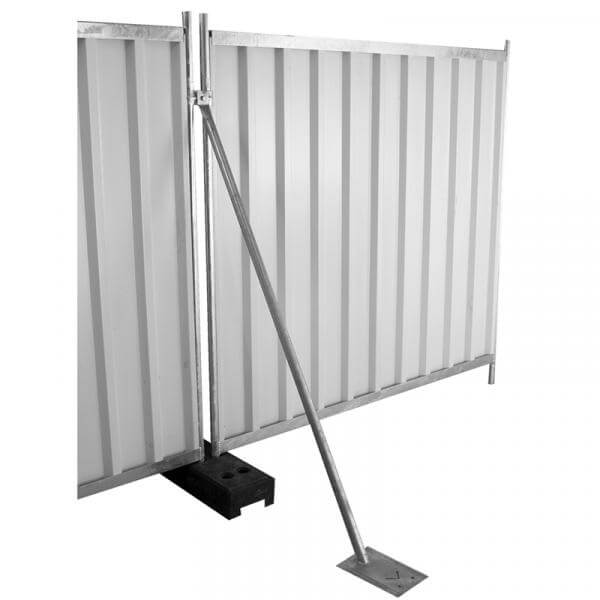 3. Versatile Applications:
Temporary fencing clamps find a wide range of applications across various industries. They are commonly utilized in construction sites, events, public spaces, crowd control, and even in agricultural settings. Whether you need to secure a construction site, manage large crowds, or provide safety barriers, these clamps offer a versatile solution. Their adaptability ensures that they can be used in different scenarios, providing a practical and reliable fencing option.
4. Enhanced Safety and Security:
Temporary fencing clamps are specifically designed to enhance safety and security. By securely connecting fence panels together, these clamps prevent unauthorized access, keeping the enclosed area safe from potential intruders. They also prevent fence panels from collapsing or falling over, minimizing the risk of accidents or injuries. In high-security situations, such as events or demonstrations, these clamps offer a robust solution to maintain order and control access.
5. Cost-effective Solution:
Temporary fencing clamps provide a cost-effective solution compared to traditional fencing options. Their easy installation and dismantling save both time and labor costs. Additionally, their reusability makes them a smart investment for temporary fencing projects that demand flexibility. With temporary fencing clamps, there is no need for expensive and permanent fencing installations, making it an economical choice without compromising on safety and stability.
Conclusion:
In the realm of temporary fencing, the practicality and reliability of fencing clamps cannot be overstated. Their strength, durability, ease of installation, versatility, enhanced safety and security features, and cost-effectiveness make them the go-to choice for various applications. When it comes to securing construction sites, managing events, controlling crowds, or creating temporary safety barriers, temporary fencing clamps prove to be an indispensable tool. With their reliable performance and durability, they ensure the safety, security, and stability of temporary fencing enclosures, making them an essential component for any temporary fencing project.