Prevent Intrusions and Ensure Privacy with the 358 Welded Wire Fence
In today's fast-paced world, security and privacy have become increasingly essential. Whether it's our homes, businesses, or public spaces, we need reliable and effective solutions to safeguard our belongings and personal information. The 358 welded wire fence is a modern and versatile fencing option that offers unparalleled security, durability, and privacy. This article will delve into the features and benefits of the 358 welded wire fence and why it should be your top choice for preventing intrusions and ensuring privacy.
One of the primary reasons the 358 welded wire fence stands out is its superior strength and durability. Constructed with heavy-gauge wires and welded intersections, this fence is incredibly resistant to impact and attempts to cut or break through. Its robust composition makes it suitable for high-security areas such as correctional facilities, military installations, and critical infrastructure sites.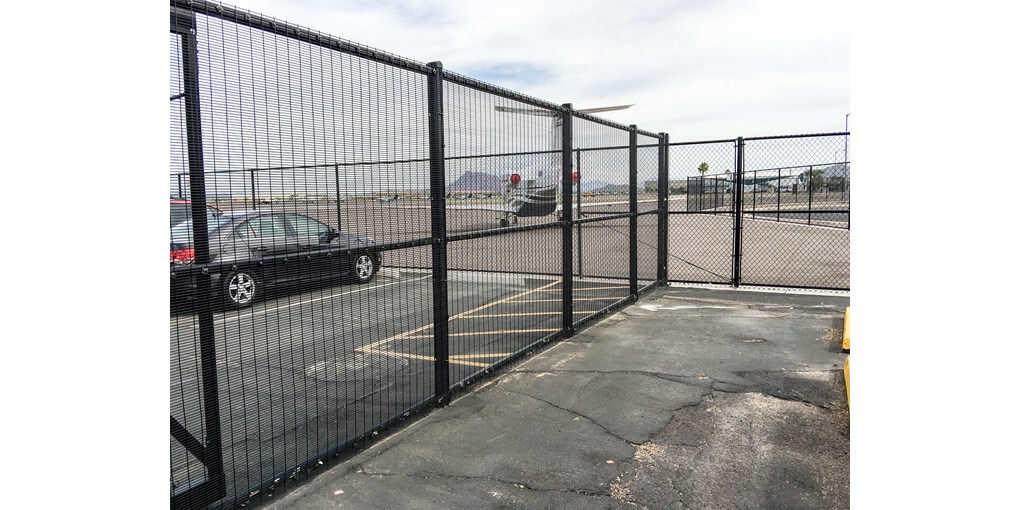 Additionally, the design of the 358 welded wire fence provides excellent visibility for effective monitoring while maintaining privacy. The small mesh size (3″ × 0.5″) prevents unauthorized individuals from gaining access or passing objects through the fence, effectively deterring intrusions. Furthermore, the zinc-aluminum coating on the wires enhances the fence's corrosion resistance, ensuring long-lasting protection even in harsh environmental conditions.
Another advantage of the 358 welded wire fence is its adaptability to different terrains and applications. Whether you need to secure a residential property, industrial facility, or recreational area, this fence can be easily customized to meet your specific requirements. Its modular design allows for seamless installation on uneven landscapes, maintaining a consistent and secure perimeter.
Moreover, the 358 welded wire fence offers a variety of customization options to suit your aesthetic preferences while ensuring optimal security. The fence panels can be powder-coated in various colors, allowing you to blend them seamlessly with the surrounding environment or choose contrasting hues for a more eye-catching appearance. This versatility makes the 358 welded wire fence an excellent choice regardless of the architectural style or purpose of the location.
Beyond its physical attributes, the 358 welded wire fence is also a sustainable and eco-friendly choice. The materials used in its production are recyclable, reducing its carbon footprint and contributing to a greener environment. Furthermore, the fence's long lifespan and low maintenance requirements make it a cost-effective solution compared to traditional fencing alternatives.
When it comes to security and privacy, choosing the right fence is paramount. The 358 welded wire fence offers a myriad of benefits that ensure utmost protection against intrusions and safeguard your privacy. Its strength, durability, and small mesh size make it nearly impossible to breach, providing peace of mind for homeowners, business owners, and government agencies alike. The fence's adaptability to different terrains, customizable design, and eco-friendly nature further solidify its place as the fencing solution of choice.
In conclusion, the 358 welded wire fence is a highly reliable, durable, and versatile fencing option that effectively prevents intrusions and ensures privacy. Its formidable strength, excellent visibility, and customization choices make it an ideal solution for various applications. By investing in this modern and efficient fence, you are proactively protecting your property, assets, and personal information, making it an excellent choice for both residential and commercial purposes.