Prevent Unauthorized Access and Protect Your Property with 358 Welded Wire Fence
Introduction:
Securing your property is of utmost importance in today's fast-paced world. With the increasing incidents of theft, trespassing, and unauthorized access, it has become essential to invest in a reliable security infrastructure. One option that offers the perfect balance of durability, visibility, and affordability is the 358 welded wire fence. This article explores the benefits and features of this advanced fencing solution and why it is an ideal choice for safeguarding your property.
1. Unparalleled Strength and Durability:
The 358 welded wire fence, also known as prison mesh or anti-climb fence, is crafted with precision and expertise to withstand the toughest challenges. Made from galvanized steel wire, this fence offers exceptional strength, making it nearly impossible for intruders to break through. Its tightly spaced mesh design (3″ × 0.5″ openings) ensures a strong and rigid structure that stands tall against any attempts of unauthorized access.
2. Enhanced Security:
The 358 welded wire fence acts as a deterrent for potential intruders due to its anti-climb and anti-cut properties. The small openings and horizontal wires eliminate footholds, making it incredibly difficult for anyone to scale the fence. Moreover, the wire's thickness and welding technique prevent cutting or breaking attempts, making it formidable against intrusion. The added security offered by this fence solution minimizes the risk of theft, vandalism, and property damage, ensuring peace of mind for property owners.
3. Optimal Visibility:
Unlike solid walls or traditional fences, the 358 welded wire fence provides unobstructed visibility without compromising security. The narrow mesh design allows unobstructed sightlines, enabling you to monitor your property effectively. This is especially crucial for areas that require constant surveillance, such as correctional facilities, airports, data centers, and government buildings. The fence's transparency also enhances natural light and airflow, creating a safe and comfortable environment within the enclosed space.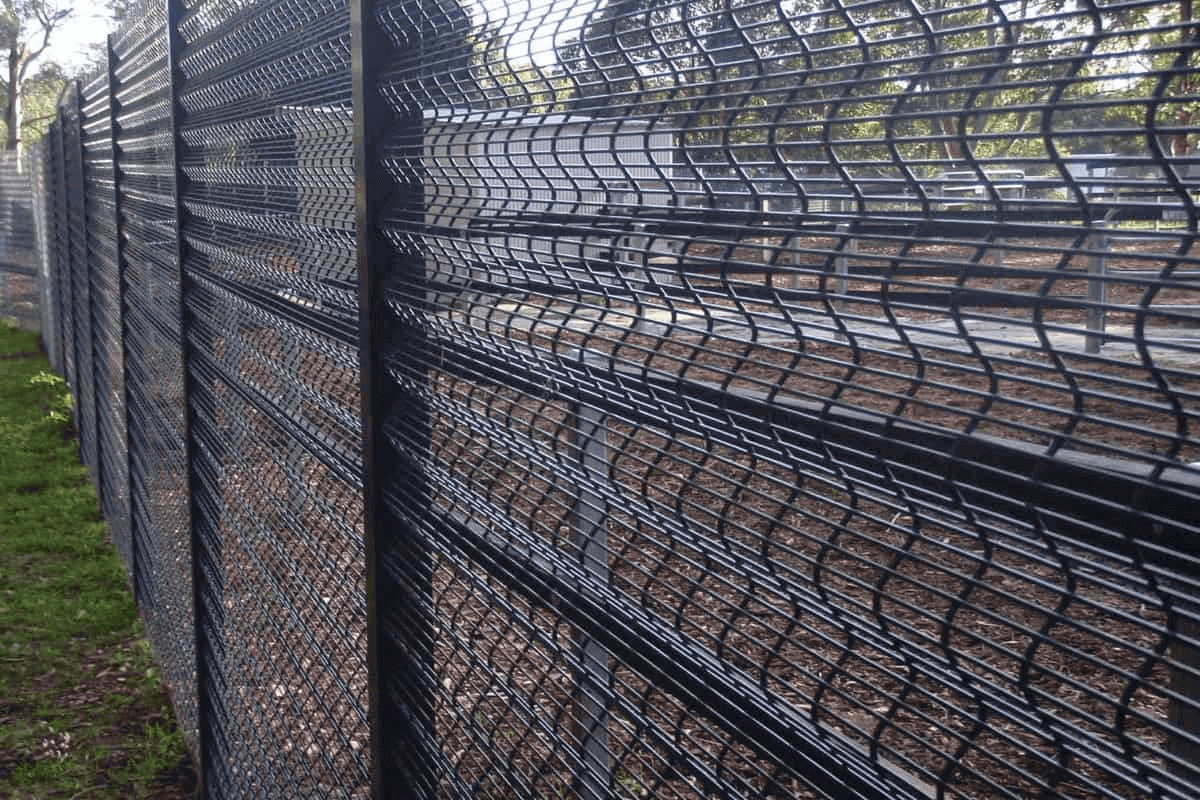 4. Low Maintenance:
Another advantage of the 358 welded wire fence is its minimal maintenance requirements. The galvanized steel construction ensures excellent corrosion resistance, making it suitable for both indoor and outdoor use. These fences do not require regular painting or staining to maintain their appearance since the galvanized coating provides long-lasting protection against rust and other environmental elements. This feature saves both time and money on upkeep, making it a cost-effective option in the long run.
5. Versatile Applications:
The versatility of the 358 welded wire fence allows for its application in various settings. From residential properties to commercial complexes, educational institutions to industrial facilities, this fence solution provides robust security wherever it is installed. Moreover, it is also widely used in high-security areas like prisons, military bases, and border control checkpoints due to its anti-climb and anti-cut properties. The fence can be customized to fit specific requirements, including height, color, and additional security features like electrification or barbed wire, making it adaptable to different needs.
Conclusion:
Securing your property should never be compromised, and investing in a reliable and robust fence system is a crucial step towards protecting your assets. The 358 welded wire fence offers unparalleled strength, enhanced security, optimal visibility, low maintenance, and versatile applications, making it an excellent choice for safeguarding your property. Whether you are a homeowner, a business owner, or a public institution, this fence solution ensures peace of mind and creates a safe environment for you, your loved ones, and your valuable possessions. Don't compromise on security when you can rely on the 358 welded wire fence to prevent unauthorized access and protect your property.