Prevent Unauthorized Access with the High-Security 358 Welded Wire Fence System
Introduction
In today's world, security threats are ever-present, making it crucial for property owners and organizations to invest in robust security systems. One essential component of an effective security system is a reliable fencing solution. In this article, we will discuss the High-Security 358 Welded Wire Fence System, a cutting-edge solution designed to prevent unauthorized access and protect your property.
What is the High-Security 358 Welded Wire Fence System?
The High-Security 358 Welded Wire Fence System is a state-of-the-art fencing solution that offers unparalleled protection against intruders. The name "358" refers to the specific measurements of the system – 3″ (76.2mm) horizontal and vertical wire spacing, and 8-gauge (4mm) wire diameter. These specifications make it nearly impossible for potential intruders to climb, cut, or penetrate the fence easily.
Why Choose the High-Security 358 Welded Wire Fence System?
1. Maximum Security
The 358 Welded Wire Fence System offers optimal security due to its unique design. The small mesh size and strong wire diameter provide robust protection against forced entry. The tight spacing between the wires prevents potential intruders from gaining a foothold while attempting to climb over the fence. The resistance to cutting and penetration ensures that unauthorized access becomes significantly more challenging, discouraging would-be trespassers.
2. Durable and Long-Lasting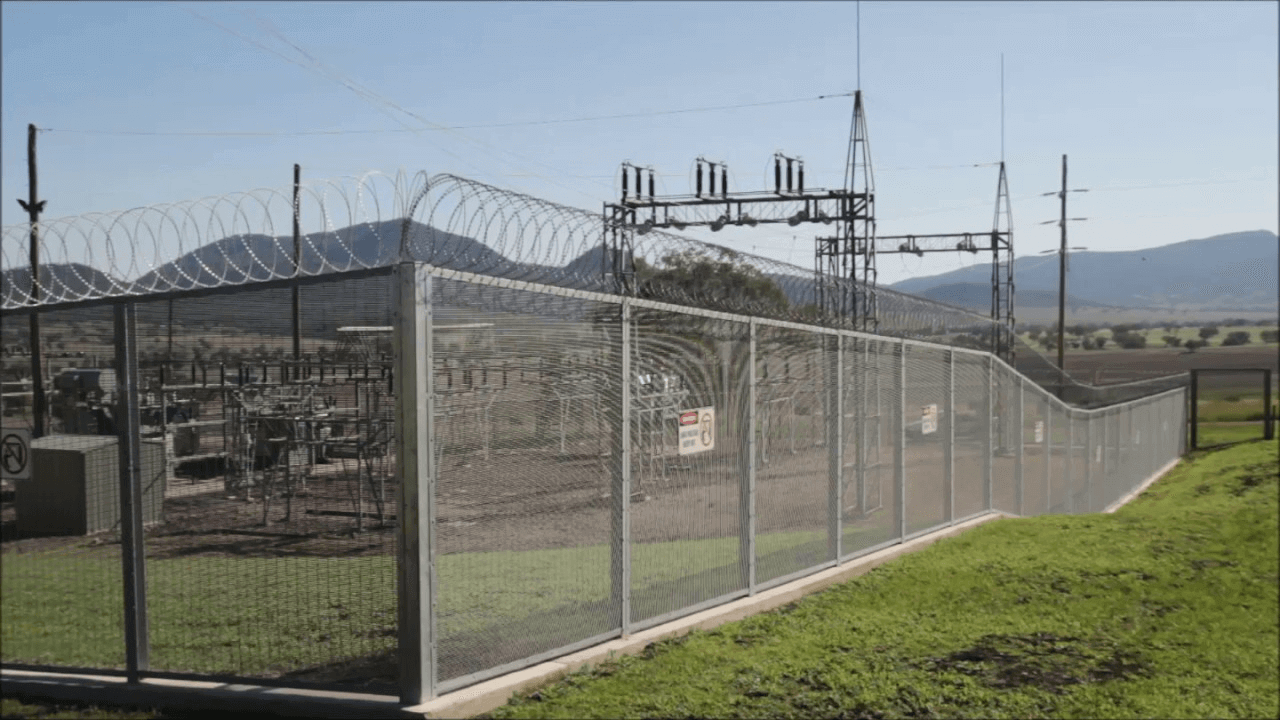 Constructed with high-quality materials and advanced manufacturing techniques, the 358 Welded Wire Fence System is built to last. The galvanized steel wire resists corrosion, making it suitable for even the harshest outdoor environments. The fence's durability ensures that your investment remains effective and secure for years to come, providing long-term peace of mind.
3. Transparent Design
Unlike solid walls or traditional fencing options, the 358 Welded Wire Fence System offers a transparent design. This feature is advantageous for applications where visibility is essential, such as correctional facilities, airports, and industrial sites. The clear view allows security personnel to monitor the perimeter effectively, detect potential threats promptly, and maintain a safe and secure environment.
4. Versatile Applications
The High-Security 358 Welded Wire Fence System is suitable for a wide range of applications. From residential properties and commercial establishments to military facilities and critical infrastructure, this fencing solution provides the necessary security for a variety of environments. It is used extensively to secure perimeters, maintain crowd control, and protect assets valuable to both public and private sectors.
5. Cost-Effective Solution
While the initial investment in the High-Security 358 Welded Wire Fence System may be higher than traditional fencing options, its exceptional durability and minimal maintenance requirements make it a cost-effective choice in the long run. The reduced need for repairs, replacements, and ongoing maintenance translates into significant savings over time.
Conclusion
In a world where security is a growing concern, the High-Security 358 Welded Wire Fence System offers an unbeatable solution to prevent unauthorized access. With its superior design, durability, and versatility, this fencing system provides maximum security while maintaining visibility. Investing in this state-of-the-art solution will protect your property, assets, and peace of mind effectively. Don't compromise on security – choose the High-Security 358 Welded Wire Fence System today.