Title: Preventing Unauthorized Access with Anti-Throwing Fence at Construction Sites
Introduction:
Construction sites are often filled with valuable materials, heavy machinery, and potential hazards, making them an attractive target for thieves, vandals, and trespassers. Unauthorized access to construction sites not only poses risks to the safety of workers but also results in significant financial losses and project delays. To counter these security threats, an effective solution is the installation of anti-throwing fences. This article will explore the importance of anti-throwing fences at construction sites and highlight their benefits in preventing unauthorized access.
1. Enhanced Safety for Workers:
Construction sites are inherently dangerous, with numerous hazards such as heavy machinery, open excavations, and potentially unstable structures. Unauthorized individuals venturing into these areas not only put themselves at risk but also jeopardize the safety of workers. Anti-throwing fences act as a barrier, prohibiting unauthorized access and reducing the likelihood of accidents.
2. Securing Valuable Assets:
Construction sites house valuable equipment, tools, and materials which are attractive to thieves. Unauthorized individuals can cause significant financial losses by stealing or damaging these assets. Anti-throwing fences provide an additional layer of protection, discouraging potential thieves and reducing the risk of theft or vandalism.
3. Protection from Trespassers:
Trespassers at construction sites pose serious safety risks and can disrupt ongoing work. They may not be aware of the dangers present or follow safety protocols, putting both themselves and workers in harm's way. Anti-throwing fences act as a deterrent, preventing unauthorized individuals from entering the site and minimizing potential disruptions.
4. Mitigating Legal Consequences:
Construction sites have strict liability laws, and unauthorized access can expose owners, contractors, and project managers to legal consequences. In case of accidents or injuries involving unauthorized individuals, legal liabilities can arise, leading to costly legal battles. By implementing anti-throwing fences, construction site owners can demonstrate their commitment to safety and limit their legal exposure.
5. Improved Project Efficiency:
Unauthorized access can disrupt construction schedules and hinder productivity. Intruders may tamper with equipment, steal tools, or cause intentional damage, leading to project delays. By installing anti-throwing fences, construction sites are better protected, ensuring uninterrupted workflow, and enhancing project efficiency.
6. Enhanced Public Image: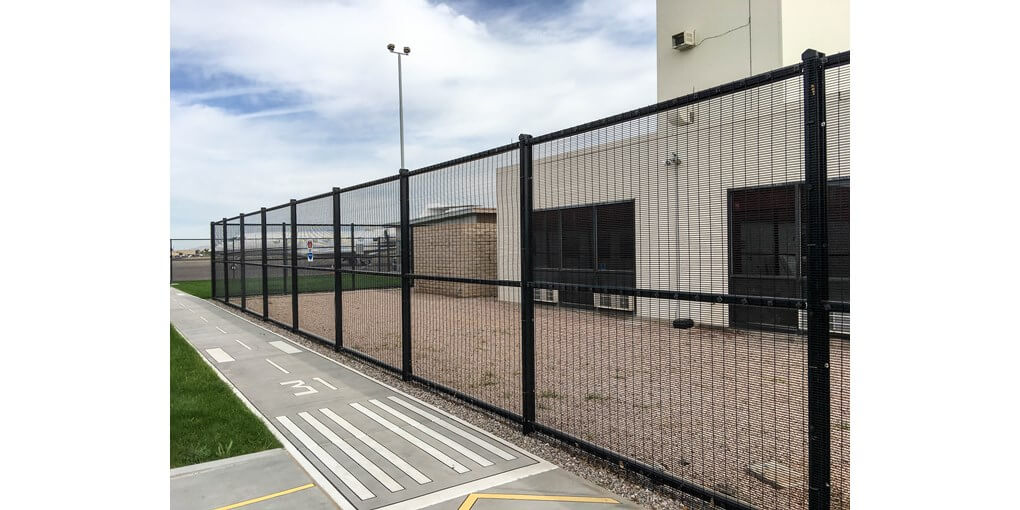 Construction sites visible to the public have an opportunity to positively influence their image by prioritizing safety and security. Implementing anti-throwing fences portrays a responsible approach, demonstrating concern for workers' safety and protection of valuable assets. This commitment to security enhances the overall public perception of the project, improving the reputation of the construction company involved.
Conclusion:
Ensuring the security and safety of construction sites is paramount in today's society. Anti-throwing fences provide an effective barrier, preventing unauthorized access, securing valuable assets, and minimizing risks to workers and trespassers. Construction site owners and managers should consider the installation of anti-throwing fences not only as a protective measure but also as an investment that can yield significant advantages, such as enhanced safety, improved efficiency, and a positive public image.