In today's fast-paced world, safeguarding your assets is of paramount importance. Whether you own a residential property, commercial establishment, or industrial facility, protecting your investments from unauthorized access and potential security breaches is crucial. That's where a reliable and durable fencing solution like the 358 welded wire fence comes into play.
The 358 welded wire fence, also known as the anti-climb fence, offers unmatched strength and security. Its name derives from the measurement of the mesh, where the horizontal and vertical wires are approximately 3.5mm in diameter, spaced apart by 8mm. This unique design makes it daunting for potential intruders to gain entry, as the small openings prevent them from gaining a foothold or using tools to cut through.
This professional-grade fencing solution provides a host of features that make it an ideal choice for protecting your assets. Let's explore some of its key attributes:
1. Rigidity: The 358 welded wire fence boasts exceptional rigidity, as the panels are welded at each intersection point. This ensures that the fence remains structurally sound even under significant force, making it difficult for anyone to breach.
2. Visibility: Unlike solid wall enclosures that obstruct views, the 358 welded wire fence offers excellent visibility. It allows you to monitor your premises easily, whether it's your residence, commercial property, or industrial facility. This transparency is essential for ensuring the safety of your assets.
3. Durability: Designed to withstand the elements, this welded wire fence is constructed from high-quality galvanized steel. The galvanization process forms a protective layer that prevents corrosion, increasing the fence's lifespan and reducing maintenance costs.
4. Versatility: The 358 welded wire fence is a versatile solution suitable for various applications. Whether you need to secure a correctional facility, airport, military base, or any other high-security area, this fencing option offers reliable protection.
5. Customization: Every property has unique needs, and the 358 welded wire fence can be customized to meet them. It comes in various heights and widths, allowing you to select the ideal dimensions that fit your security requirements perfectly. Additionally, you can choose from different finishes, such as powder coating or PVC coating, to match your aesthetic preferences.
Investing in a 358 welded wire fence means investing in the long-term security and protection of your assets. Its strength, reliability, and professional-grade construction make it a wise choice for those who prioritize security. By choosing this fencing solution, you not only deter potential intruders but also gain peace of mind knowing that your assets are safeguarded.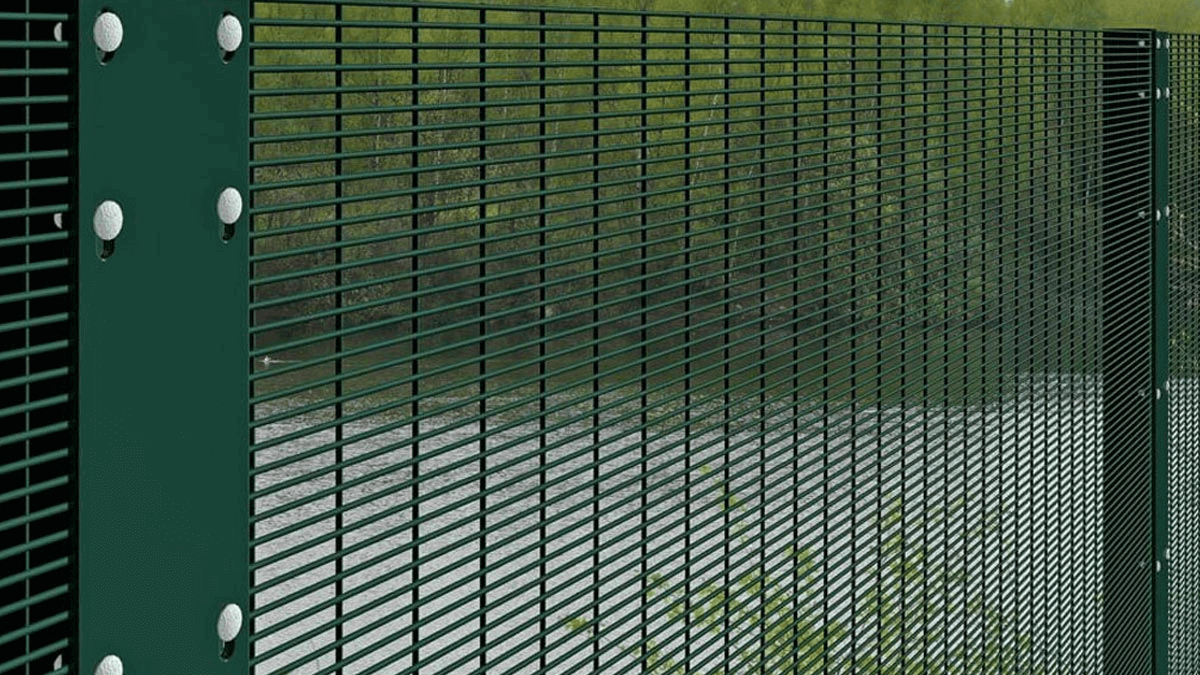 Don't compromise when it comes to protecting what's important to you. Choose a strong and reliable 358 welded wire fence, and rest easy knowing that your assets are secure.