Protect Your Assets with the Unbreakable 358 Welded Wire Fence Solution
Introduction
In today's world, security is of utmost importance. Whether you are a homeowner, a business owner, or a government authority, protecting your assets is crucial to ensuring a safe and secure environment. A reliable and durable fencing solution is essential to prevent unauthorized access, deter potential threats, and maintain the integrity of your property. The Unbreakable 358 Welded Wire Fence presents an unrivaled solution that provides superior security and unmatched durability. Let us delve into the features and advantages of this remarkable fencing option.
Unrivaled Strength and Durability
The Unbreakable 358 Welded Wire Fence is designed to offer unparalleled strength and durability. Its name, 358, denotes its distinctive characteristic of having a mesh panel with dimensions of 3″×0.5″×8 gauge, which translates to approximately 76.2mm×12.7mm×4mm. This tight panel mesh, featuring small apertures, creates a formidable barrier by preventing intruders from gripping the fence and minimizing the possibility of intrusion through cutting or forcing entry. Crafted from high-quality galvanized steel and further coated with an anti-corrosive layer, this fence is highly resistant to adverse weather conditions, ensuring longevity and cost-effectiveness.
Maximum Security Features
Security is of utmost importance when it comes to protecting your assets. The Unbreakable 358 Welded Wire Fence is strategically designed to provide maximum security. The small apertures in the mesh panel not only enhance the strength of the fence but also offer improved visibility, making it difficult for potential intruders to hide or plan unauthorized activities. Additionally, the close mesh spacing prevents the insertion of tools to break or cut the fence, reinforcing its robustness. The anti-climbing design further deters any attempts of scaling, ensuring your assets are well protected against all odds.
Versatility and Adaptability
Every property is unique in its own way, and a fencing solution should be adaptable to meet diverse requirements. The Unbreakable 358 Welded Wire Fence offers versatility in terms of installation and customization. It can be easily erected on uneven terrain and adjusted to fit any property size or shape. Its modular design allows for hassle-free integration with other security systems such as CCTV cameras, motion sensors, or alarm systems, further fortifying the safety measures in place. Moreover, the fence's aesthetic appeal can be enhanced by choosing from a range of colors to seamlessly blend with the surroundings and complement the overall appearance of your property.
Low Maintenance and Cost-Effectiveness
Investing in a fencing solution that requires minimal maintenance and provides long-term cost-effectiveness is a wise decision. The Unbreakable 358 Welded Wire Fence requires little upkeep, making it an ideal choice for busy properties. Its galvanized and anti-corrosive coating ensures resistance against rust and deterioration, reducing the need for frequent repairs or replacements. Furthermore, the durability of this fence eliminates the necessity for continuous monitoring or upgrades, thus minimizing operational costs and maximizing returns on investment.
Eco-Friendly and Sustainable
Being environmentally conscious is an integral part of responsible asset management. The Unbreakable 358 Welded Wire Fence aligns with this objective, as it is manufactured using eco-friendly materials and sustainable production processes. The fence's longevity and durability contribute to reducing the ecological footprint by requiring fewer resources over time. Additionally, the fence is 100% recyclable, providing further reassurance that you are choosing a green and sustainable solution for protecting your assets.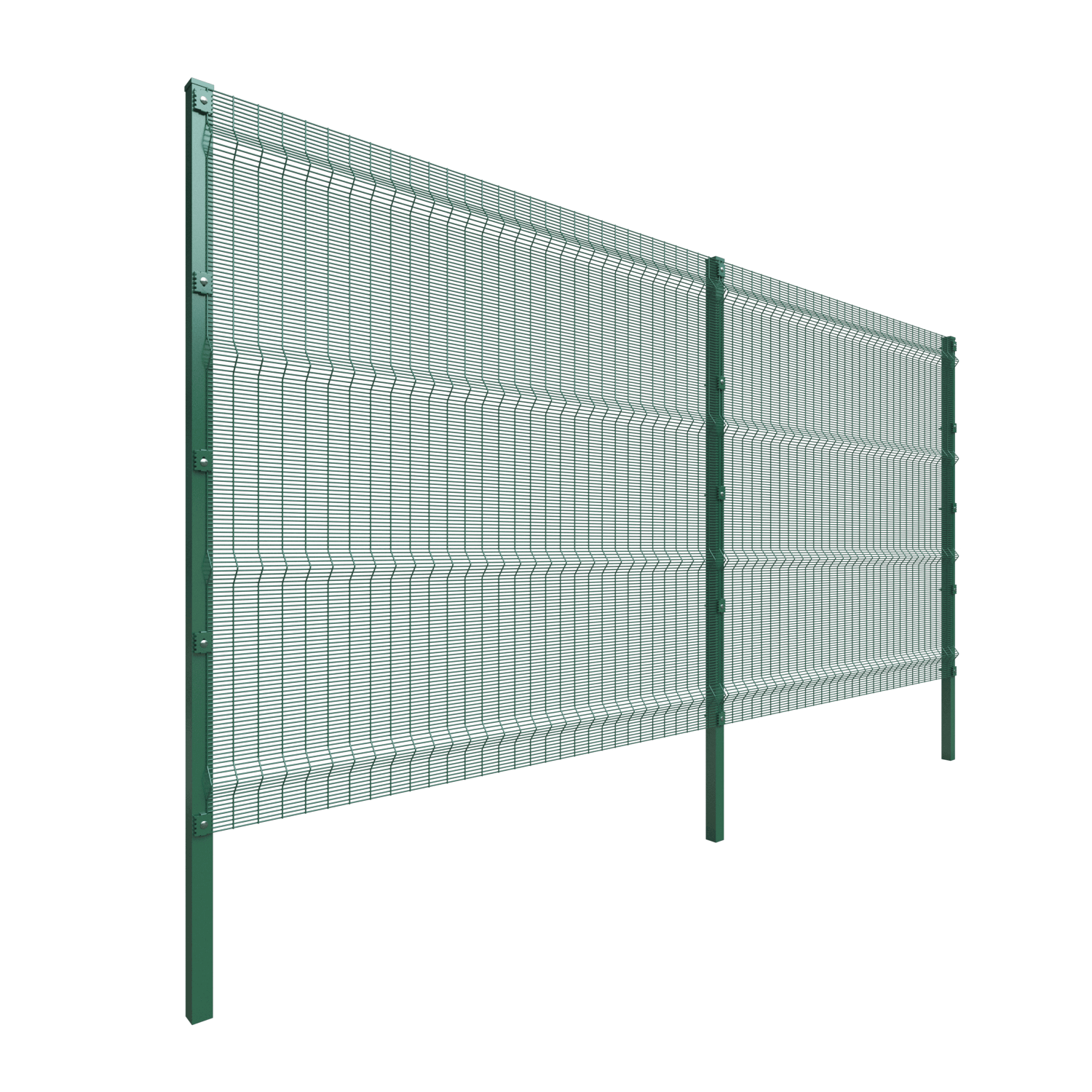 Conclusion
Protecting your assets is an investment in safeguarding your livelihood, peace of mind, and overall well-being. The Unbreakable 358 Welded Wire Fence offers unmatched security, durability, versatility, and cost-effectiveness, making it the ultimate choice for securing residential, commercial, and government properties. With its formidable strength, anti-climbing design, and easy customization options, this fencing solution ensures that your assets remain safe and sound. Choose the Unbreakable 358 Welded Wire Fence today and create an impenetrable fortress around your valuable assets.