In today's fast-paced world, it is crucial to find effective ways to protect our boundaries and secure our properties. Whether it is for residential, commercial, or industrial purposes, a reliable and sturdy perimeter fence plays a vital role in ensuring safety and peace of mind. Among the various options available in the market, the 358 welded wire fence stands out as a superior choice due to its exceptional durability, security features, and versatility.
One of the key advantages of the 358 welded wire fence is its construction. It is made up of vertical and horizontal wires arranged in a grid pattern, with a nominal mesh opening of 3 inches by 0.5 inches. This design ensures maximum strength and rigidity, thus making it extremely difficult for potential intruders to penetrate. The small mesh size also prevents unauthorized individuals from gaining access by climbing or squeezing through the fence.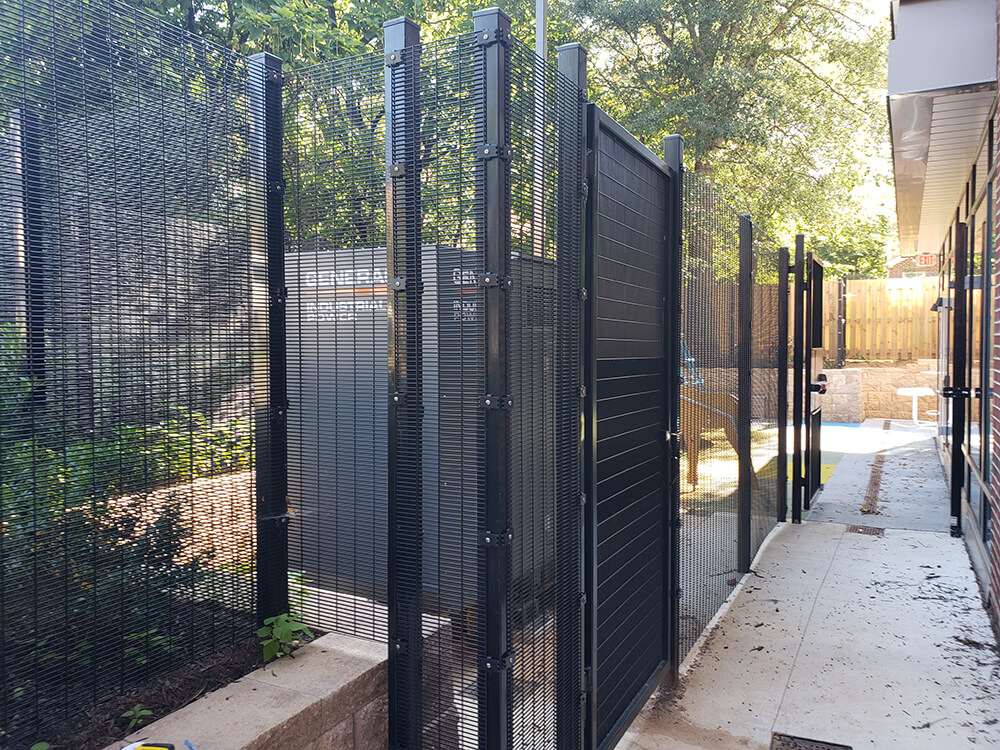 Another distinguishing feature of the 358 welded wire fence is its remarkable durability. Made from high-quality galvanized steel, this type of fence is highly resistant to corrosion, rust, and wear, making it capable of withstanding harsh weather conditions and frequent use. Unlike traditional chain-link fences that may easily bend or break over time, the welded wire fence offers unparalleled longevity and requires minimal maintenance. This makes it a cost-effective solution in the long run, as it reduces the need for frequent repairs or replacements.
Security is paramount when it comes to protecting our boundaries, and the 358 welded wire fence excels in this aspect. Its narrow mesh openings not only deter potential intruders, but they also provide a clear line of sight, allowing for effective surveillance and monitoring. This is particularly advantageous in high-security areas such as correctional facilities, military installations, or critical infrastructure sites where a comprehensive security plan is essential. Furthermore, the fence can be enhanced with additional security features like anti-climb spikes or electric currents to create a formidable barrier against unauthorized access.
The versatility of the 358 welded wire fence makes it suitable for a wide range of applications. Whether it is used to secure residential properties, commercial establishments, schools, or industrial sites, this type of fence offers reliable protection without compromising aesthetics. The fence panels can be customized to meet specific requirements, such as varying heights or colors, allowing for seamless integration with the surrounding environment. This ensures that the fence not only serves its primary security purpose but also enhances the overall appearance of the property.
In conclusion, the 358 welded wire fence is an excellent choice for those seeking to protect their boundaries with a reliable and sturdy solution. Its unique construction, exceptional durability, and enhanced security features make it stand out among other fencing options. The versatility it offers allows for customization to suit diverse needs, ensuring both functionality and aesthetics. Invest in a 358 welded wire fence today and experience the peace of mind that comes with knowing your boundaries are well-protected.