In an increasingly uncertain world, safeguarding our homes and properties from unwanted intrusions has become a pressing concern for many. As crime rates rise and nefarious individuals become more resourceful, it is crucial to stay a step ahead in our efforts to protect our valuable possessions and, more importantly, our loved ones. One effective solution gaining popularity is the installation of an anti-throwing fence, a formidable deterrent that acts as a formidable barrier against both physical and psychological threats. In this article, we will explore the benefits and features of an anti-throwing fence, ultimately emphasizing its vital role in fortifying our properties.
The key advantage an anti-throwing fence offers is its ability to effectively repel physical threats, making it an indispensable addition to any home security system. Unlike traditional fences, which can be easily scaled or damaged, an anti-throwing fence is designed to withstand even the most determined criminal. Made from robust materials like stainless steel or reinforced concrete, it is virtually impossible for intruders to break through, ensuring that your property remains impenetrable. This level of protection not only acts as a powerful deterrent but also provides an immediate sense of safety and security for homeowners and their families.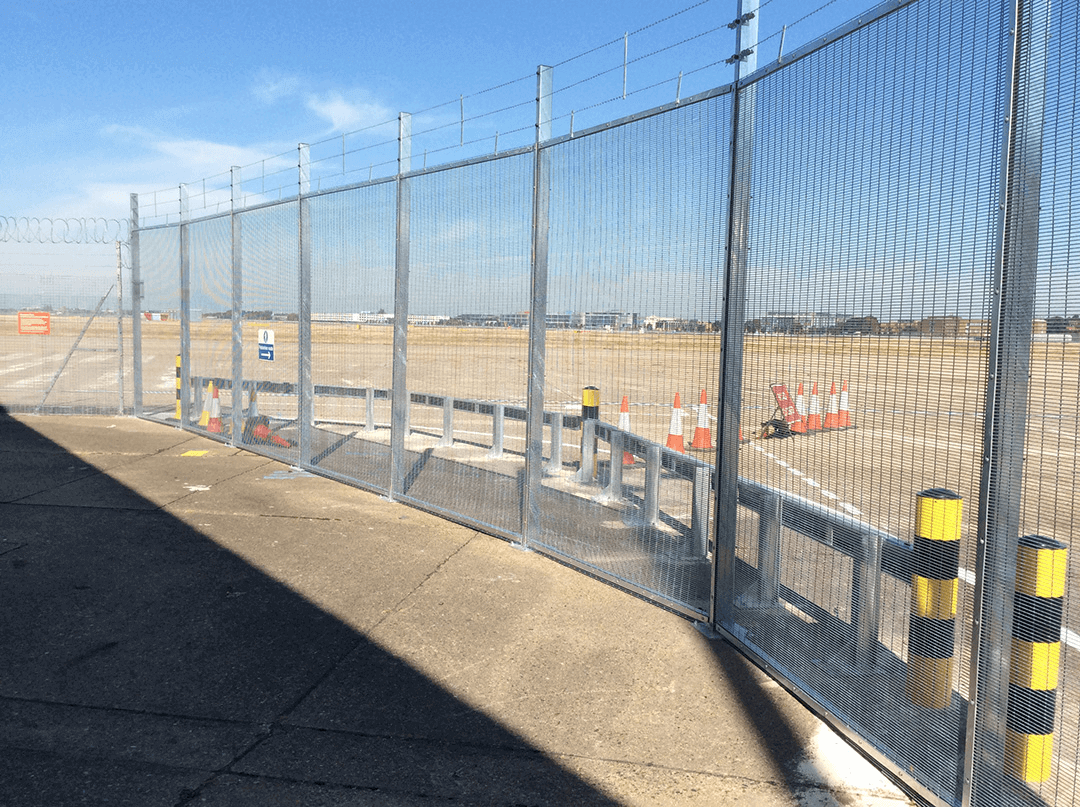 Equally important is an anti-throwing fence's ability to thwart psychological threats. Unwanted intrusions can cause significant emotional distress, leaving a lasting impact on our sense of security. By implementing an anti-throwing fence, homeowners can create a psychological barrier that reinforces their domain as a place of safety and seclusion. Potential trespassers are dissuaded from attempting to breach the property, recognizing the formidable challenge presented by this innovative security measure. The peace of mind gained by knowing that one's property is shielded by an anti-throwing fence is unrivaled, allowing residents to enjoy their homes without constant worry or fear.
Moreover, an anti-throwing fence offers additional practical advantages that serve to enhance the overall security system. These fences can be equipped with cutting-edge technology, such as alarm systems or CCTV cameras, further fortifying the protection provided. Advanced sensors can detect any attempted breach, triggering immediate alerts to both homeowners and local authorities, allowing for swift intervention. This integration of modern security features ensures that any intruders are swiftly apprehended, putting an end to potential threats before they can cause harm. With an anti-throwing fence, residents can rest assured that their property is under constant surveillance, leaving criminals with no place to hide.
Furthermore, the installation of an anti-throwing fence is a sound long-term investment. Not only does it provide an invaluable layer of protection, but it can also enhance the aesthetic value of a property. Anti-throwing fences come in various designs, allowing homeowners to choose an option that complements the existing architectural style while adding a touch of elegance. This dual-purpose aspect of these fences not only enhances the overall look of the property but also increases its market value. A home equipped with top-of-the-line security measures, including an anti-throwing fence, appeals to potential buyers who prioritize safety and peace of mind, making it a wise investment.
To conclude, protecting our properties from unwanted intruders is a priority in today's world. The installation of an anti-throwing fence provides a steadfast defense against both physical and psychological threats, making it an indispensable tool in securing our homes. By taking advantage of its robust construction, psychological deterrent, integration with modern security systems, and long-term investment potential, homeowners can ensure the safety and well-being of their loved ones. In a time when security concerns are paramount, an anti-throwing fence stands as a beacon of protection, allowing us to reclaim our homes as sanctuaries in an uncertain world.