Protect Your Construction Site with Anti-Throwing Fence for Enhanced Security Measures
When it comes to construction sites, ensuring optimal security should always be a top priority. One of the most effective ways to safeguard your site and protect it from potential hazards is by utilizing top-of-the-line anti-throwing fences. These robust and reliable barriers offer an unbeatable combination of strength, durability, and practicality, making them an essential investment for any construction project.
With the ever-increasing acts of vandalism and unwanted trespassing on construction sites, it is crucial to fortify your premises with a solution specifically designed to deter such activities. Our cutting-edge anti-throwing fences are meticulously engineered to provide an impenetrable layer of protection, acting as a formidable deterrent against potential threats.
What sets our anti-throwing fences apart from traditional fencing options is their specially crafted features. These fences are constructed with high-quality materials that are resistant to impact, ensuring they can withstand the force of any potentially harmful objects thrown against them. This, in turn, eliminates the risk of unauthorized entry, property damage, and personal injury, guaranteeing peace of mind for both the construction crew and project stakeholders.
Moreover, our anti-throwing fences are designed to be highly visible, serving as a deterrent in themselves. Their prominent appearance acts as a clear warning to any potential mischief-makers, effectively dissuading them from attempting to breach the site. By investing in our top-notch anti-throwing fences, you are sending a strong message that your construction site is secure, well-protected, and not an easy target for unauthorized activities.
Another significant advantage of our anti-throwing fences is their versatility. These fences can be customized to suit the unique requirements of your construction site, ensuring a seamless integration with existing security systems. Additionally, our installation process is quick and hassle-free, minimizing disruptions to the ongoing construction activities.
We understand that construction projects are often time-sensitive, and any delay can have a cascading effect on the overall timeline. Rest assured, our anti-throwing fences are not only designed for unparalleled security but also the utmost efficiency. Their modular design allows for rapid assembly and disassembly, enabling swift reconfiguration as construction progresses. This ensures that the fences adapt seamlessly to the changing dynamics of your project.
By investing in our top-quality anti-throwing fences, you make a proactive choice to safeguard your construction site and everyone associated with it. Not only do these fences provide robust protection against vandalism and trespassing, but they also help maintain the integrity of your project by ensuring uninterrupted workflow.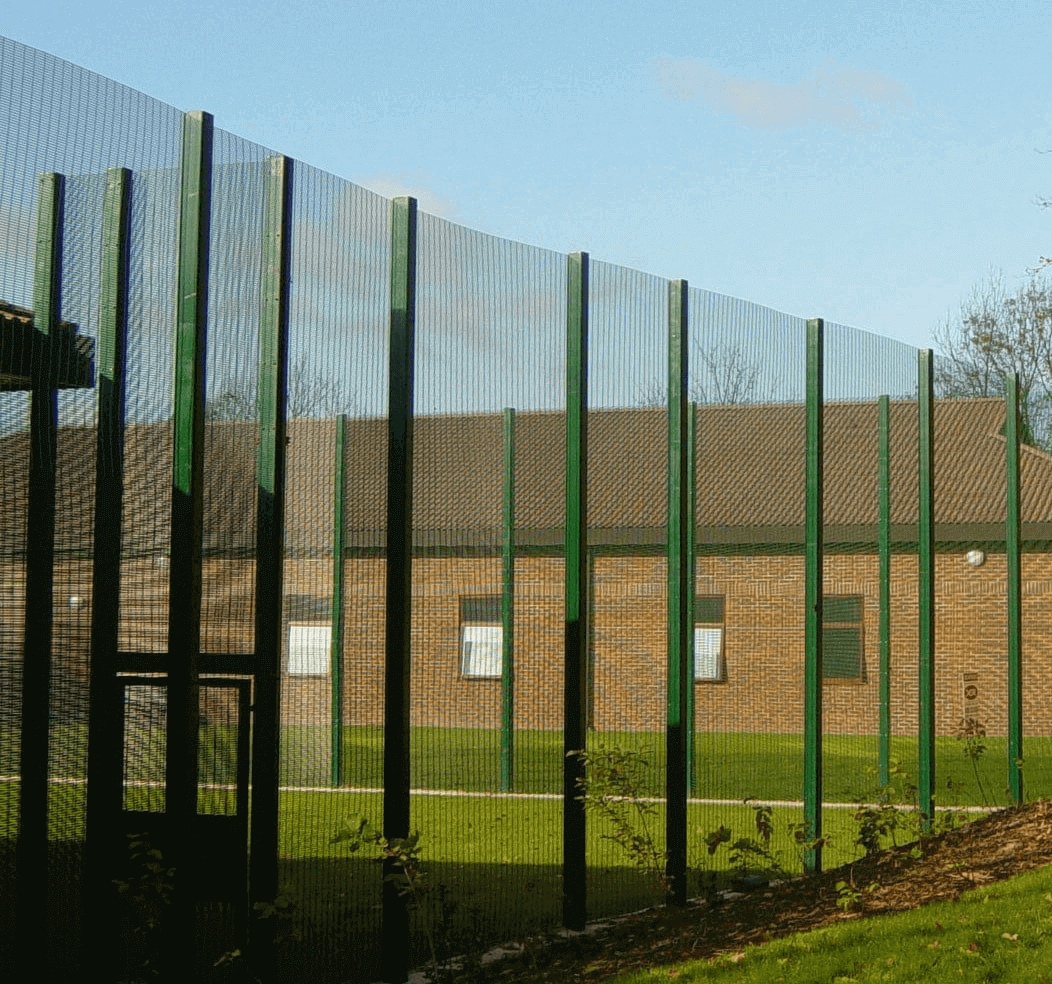 In conclusion, when it comes to construction site security, compromising is not an option. Choose the industry-leading anti-throwing fences that offer unparalleled strength, durability, and versatility. Take a proactive stance against potential threats and protect your construction site with our top-notch anti-throwing fences. Invest in security today to secure your project's success tomorrow.