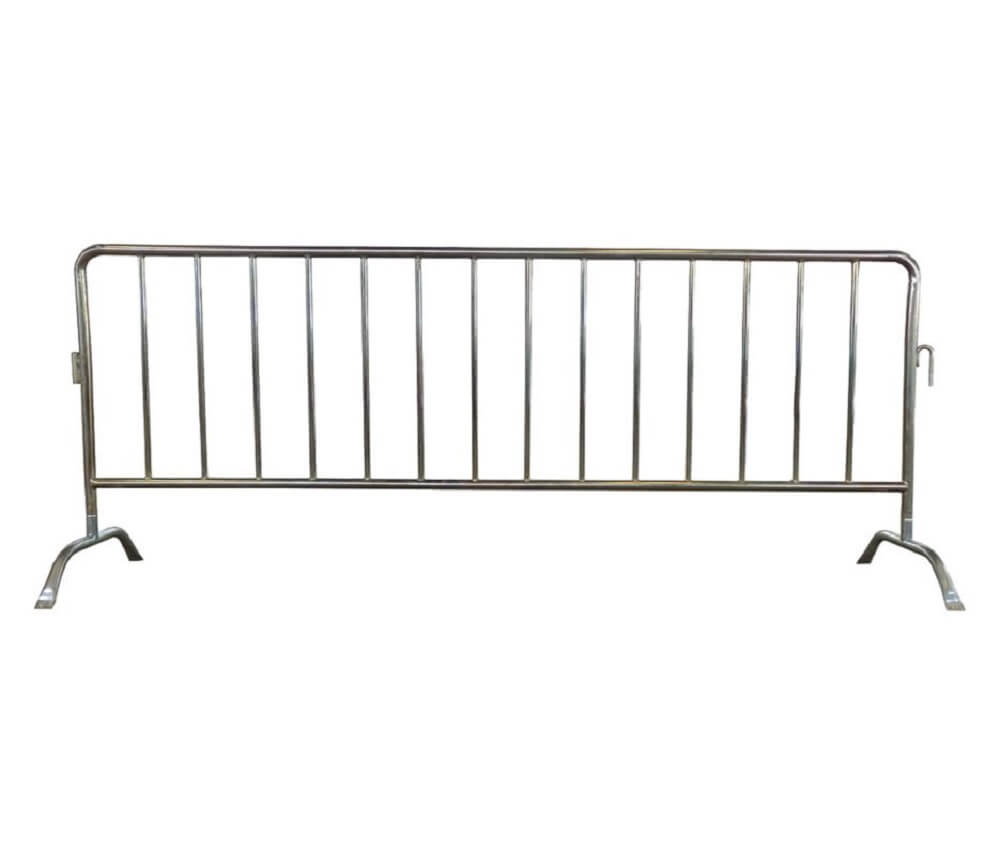 Protecting Maritime Facilities: The Power of Deck/ Maritime Barriers
When it comes to safeguarding maritime facilities, there is one powerful solution that stands out: Deck/ Maritime Barriers. These revolutionary barriers have proven to be instrumental in fortifying coastal infrastructures and ensuring the safety and security of valuable assets. Let's delve into the key features and advantages of these remarkable barriers.
Unrivaled Strength: Deck/ Maritime Barriers are engineered with the utmost strength, making them an impenetrable defense against potential threats. Whether it's protecting port facilities, naval bases, or offshore installations, these barriers provide an unmatched level of security. Constructed with robust materials and advanced technologies, they can withstand extreme weather conditions, collisions, and even deliberate attacks, ensuring the continuous functioning of vital maritime installations.
Exceptional Versatility: Deck/ Maritime Barriers can be tailored to meet the unique requirements of any maritime facility. With a wide range of sizing options and customizable features, these barriers can be seamlessly integrated into any environment. Their adaptability enables them to effectively secure various structures, including docks, shipyards, and even sensitive military installations, offering comprehensive protection.
Rapid Deployment: Time is of the essence when it comes to safeguarding maritime facilities, and Deck/ Maritime Barriers excel in this aspect. These barriers can be quickly deployed, minimizing downtime and ensuring continuous operational readiness. Their modular design enables swift installation and repositioning, allowing for flexible security arrangements as per the changing needs of the facilities. This agile deployment feature is particularly valuable during emergencies or sudden threats.
Proactive Threat Mitigation: With advanced surveillance and monitoring systems, Deck/ Maritime Barriers not only act as a physical deterrent but also serve as an early warning system. Equipped with cutting-edge sensors and integrated with intelligent software, these barriers can detect and track potential threats, providing valuable data to security personnel. By alerting relevant authorities in real-time, these barriers actively contribute to proactive threat mitigation, enhancing overall safety.
Cost-Effective Solution: Investing in Deck/ Maritime Barriers is a smart decision from both a security and financial standpoint. These barriers offer a long-lasting, cost-effective solution that requires minimal maintenance. With their durability, longevity, and ability to withstand harsh marine conditions, they provide a substantial return on investment. By preventing unauthorized access, damage, and loss of assets, they significantly reduce potential financial losses for maritime facilities.
In conclusion, when it comes to protecting maritime facilities, Deck/ Maritime Barriers emerge as the ultimate solution. The combination of unparalleled strength, adaptability, swift deployment, proactive threat mitigation, and cost-effectiveness makes them the top choice for securing coastal infrastructures. Trust in the power of Deck/ Maritime Barriers to safeguard your maritime assets and ensure uninterrupted operations.