In today's rapidly evolving world, the need for effective security measures has become crucial. With the constant rise in thefts, trespassing, and other criminal activities, it is essential to protect our loved ones, properties, and valuable assets. One of the most popular and reliable ways to ensure the safety of a premises is by installing razor wire fencing.
Razor wire fencing, known for its sharp and pointed edges, has gained significant popularity in recent years due to its numerous benefits. This type of fencing is widely used in high-security areas such as correctional facilities, military bases, airports, and government installations. However, its advantages extend far beyond these areas, making it an ideal choice for residential, commercial, and industrial purposes as well.
One of the primary benefits of razor wire fencing is its deterrence capability. The sight of sharp and threatening wires is often enough to discourage potential intruders and trespassers from attempting to breach a premises. The risk of injury or harm acts as a powerful deterrent and prevents unauthorized individuals from entering restricted areas. This not only safeguards private properties but also ensures the personal safety of the inhabitants.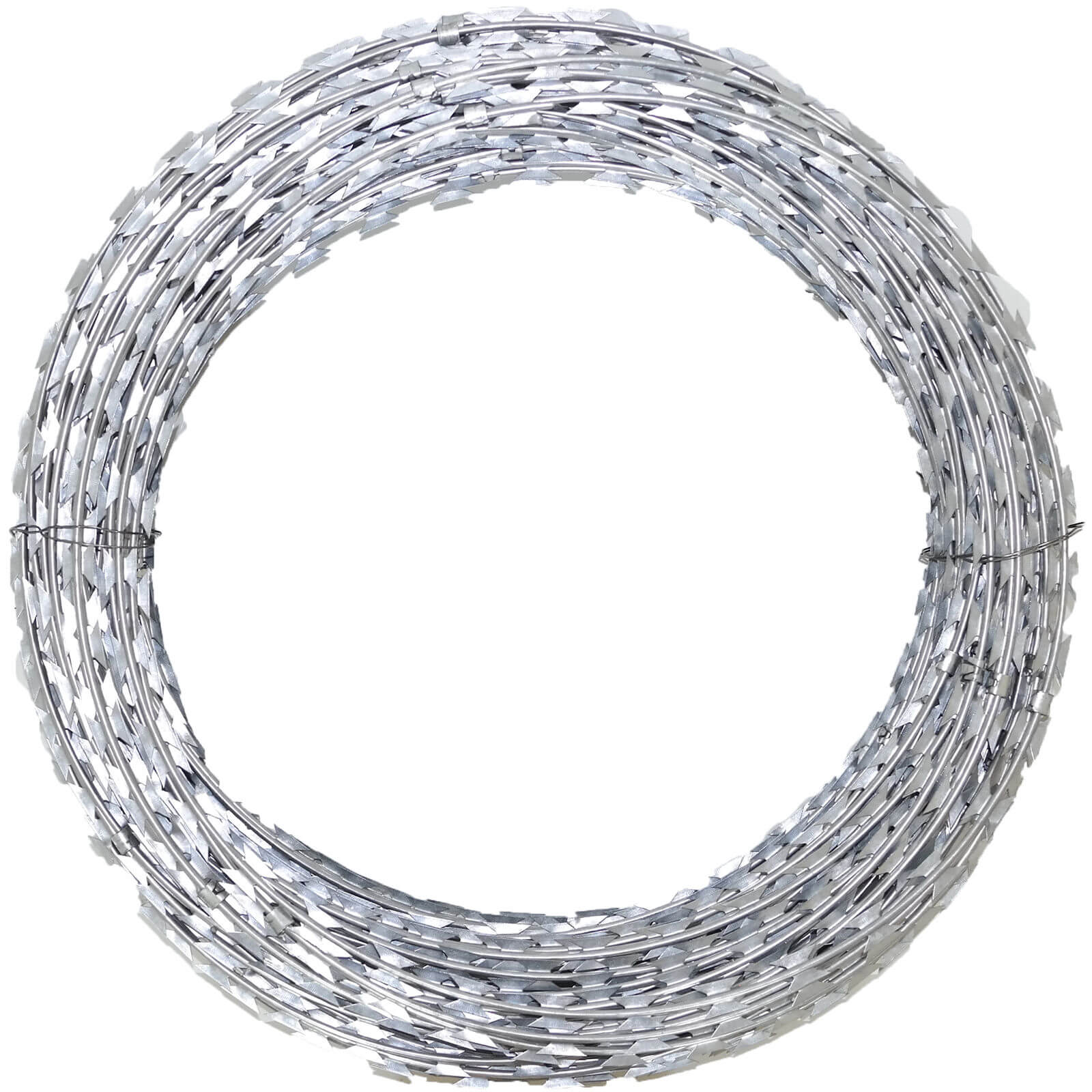 Moreover, razor wire fencing provides an added layer of protection against theft and vandalism. The sharp edges of the wires act as a formidable barrier, making it extremely difficult for intruders to breach the perimeter. This deters criminals and vandals, greatly reducing the likelihood of property damage and loss. The presence of razor wire fencing sends a clear message that trespassing or illegal activities will not be tolerated, thus mitigating the risk of security breaches.
Additionally, razor wire fencing is highly versatile and adaptable, making it suitable for a wide range of applications. Whether it is used to secure a residential property, industrial complex, or commercial establishment, the flexibility of razor wire fencing allows it to be customized according to specific needs. It can be easily integrated with other security systems such as surveillance cameras, motion sensors, and alarms, further enhancing the overall security of a premises.
Furthermore, razor wire fencing is a cost-effective solution for long-term security. Its durable construction, typically made of galvanized steel or stainless steel, ensures resistance to wear and tear, weather conditions, and corrosion. Unlike other security measures, razor wire fencing does not require regular maintenance, saving both time and money. Its longevity, coupled with a relatively low initial investment, makes it a wise choice for those seeking a reliable and economical solution for protecting what matters.
Another notable advantage of razor wire fencing is its quick and easy installation process. Its modular design and lightweight nature make it convenient to transport and assemble. This not only saves time but also allows for hassle-free installation. With the help of professionals, razor wire fencing can be installed swiftly, minimizing any disruption or inconvenience.
In conclusion, razor wire fencing offers a multitude of benefits in ensuring the safety and security of what matters most. Its deterrent effect, protection against theft and vandalism, versatility, cost-effectiveness, and easy installation make razor wire fencing an ideal choice for a wide range of applications. By investing in razor wire fencing, individuals and organizations can enjoy peace of mind, knowing that their loved ones, properties, and valuable assets are protected against potential threats.