Introduction:
Livestock farming plays a crucial role in providing sustenance and economic stability to many communities. However, ensuring the safety and security of livestock is a constant challenge for farmers. From predators to theft, there are numerous threats that can jeopardize the well-being of our valuable animals. To alleviate these concerns, many farmers have turned to 358 welded wire fences as an effective solution. These fences not only offer high levels of protection but also provide durability and versatility. In this article, we will explore the benefits of using a 358 welded wire fence and how it can safeguard your livestock.
1. Unparalleled Security:
When it comes to protecting livestock, security should be the top priority. A 358 welded wire fence offers unparalleled security, making it one of the most reliable options available. The fence's unique design consists of small, closely spaced vertical wires with horizontal wires that are welded at each intersection. This grid-like structure creates a strong and rigid barrier that prevents animals from entering or leaving the enclosed area. Whether it is keeping predators out or containing your valuable livestock within, a 358 welded wire fence provides optimal security.
2. Superior Durability:
A fence's ability to withstand external elements is vital for long-term protection. The 358 welded wire fence excels in terms of durability, making it highly resistant to wear, tear, and corrosion. The wires used in the fence are typically made of galvanized steel, which is known for its strength and robustness. The galvanization process involves coating the wire with a layer of zinc, imparting superior corrosion resistance. This means that the fence can withstand constant exposure to varying weather conditions, ensuring it remains robust and functional for years.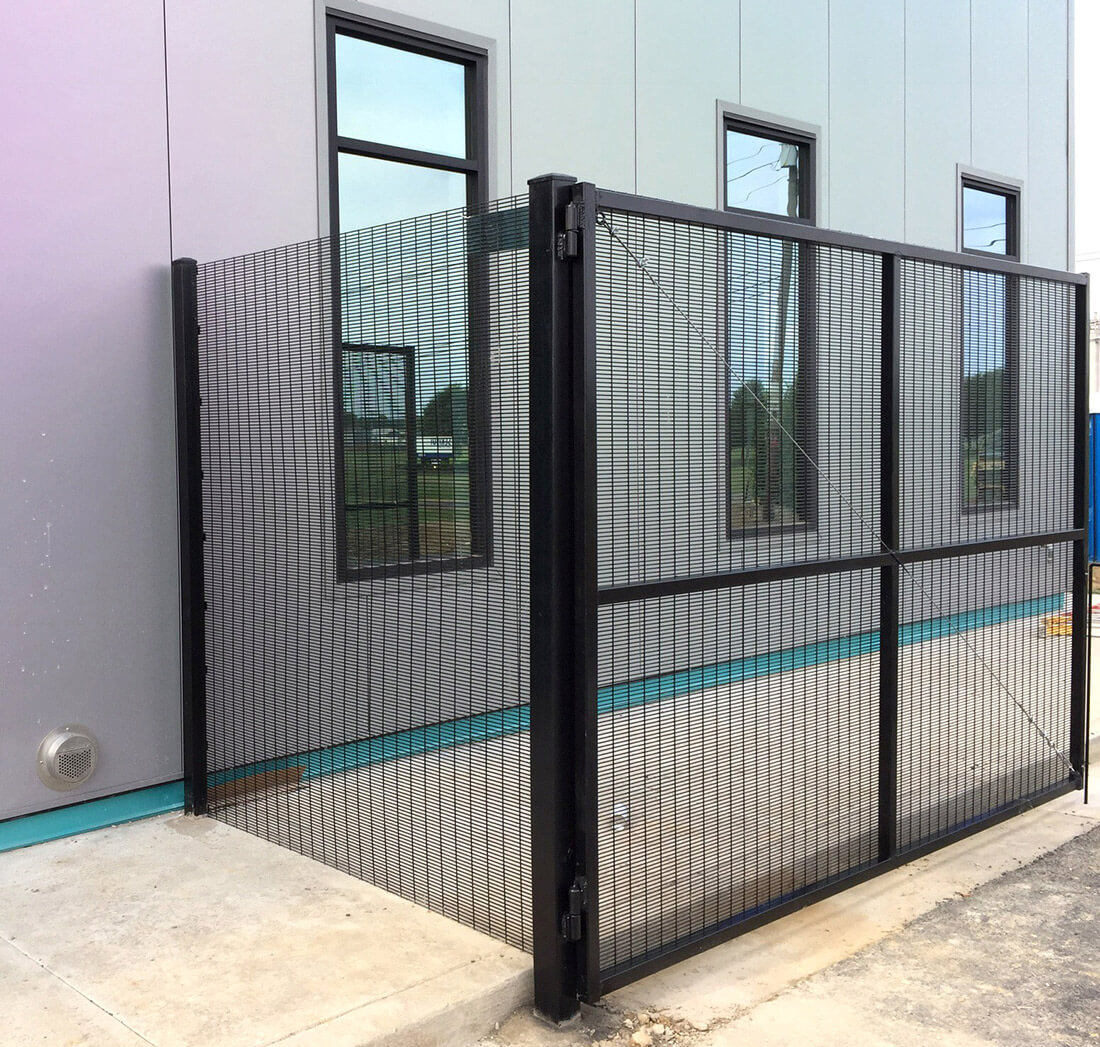 3. Versatility:
Every farm has different needs, and one of the advantages of a 358 welded wire fence is its versatility. These fences come in various sizes, ranging from 4 to 8 feet in height, allowing farmers to select the most suitable option for their specific livestock requirements. Additionally, the fence can be easily customized to fit any terrain or landscape. By adjusting the number of horizontal wires or altering the spacing between wires, farmers can create the ideal enclosure tailored to their livestock's needs.
4. Cost-effective Solution:
Investing in a 358 welded wire fence is not only a sensible choice for livestock protection but also a cost-effective one. Compared to traditional fencing options, such as wooden or electric fences, a 358 welded wire fence offers a more affordable alternative without compromising on quality. Its superior durability means that maintenance costs are significantly reduced, resulting in long-term savings for farmers. Moreover, the overall lifespan of a 358 welded wire fence is longer compared to traditional fencing materials, further enhancing its cost-effectiveness.
5. Easy Installation and Maintenance:
Another advantage of a 358 welded wire fence is its ease of installation. With a basic understanding of fence installation techniques, farmers can easily install these fences themselves, saving additional costs on professional installation services. The welded wire fence system consists of panels that can be attached to existing posts or supported by their frames. This simple installation process can be completed efficiently, reducing downtime on the farm. Additionally, the low-maintenance nature of these fences means farmers can dedicate more time to their livestock, rather than worrying about continuous repairs or upkeep.
Conclusion:
Protecting your livestock is a responsibility that should not be taken lightly. With the numerous threats that farmers face, investing in a reliable and robust fence is essential. The 358 welded wire fence offers unparalleled security, superior durability, and versatility that can effectively safeguard your valuable livestock. Its cost-effective nature and ease of installation make it a popular choice for farmers worldwide. By choosing a 358 welded wire fence, you not only protect your livestock but also ensure peace of mind and a prosperous future for your farm.