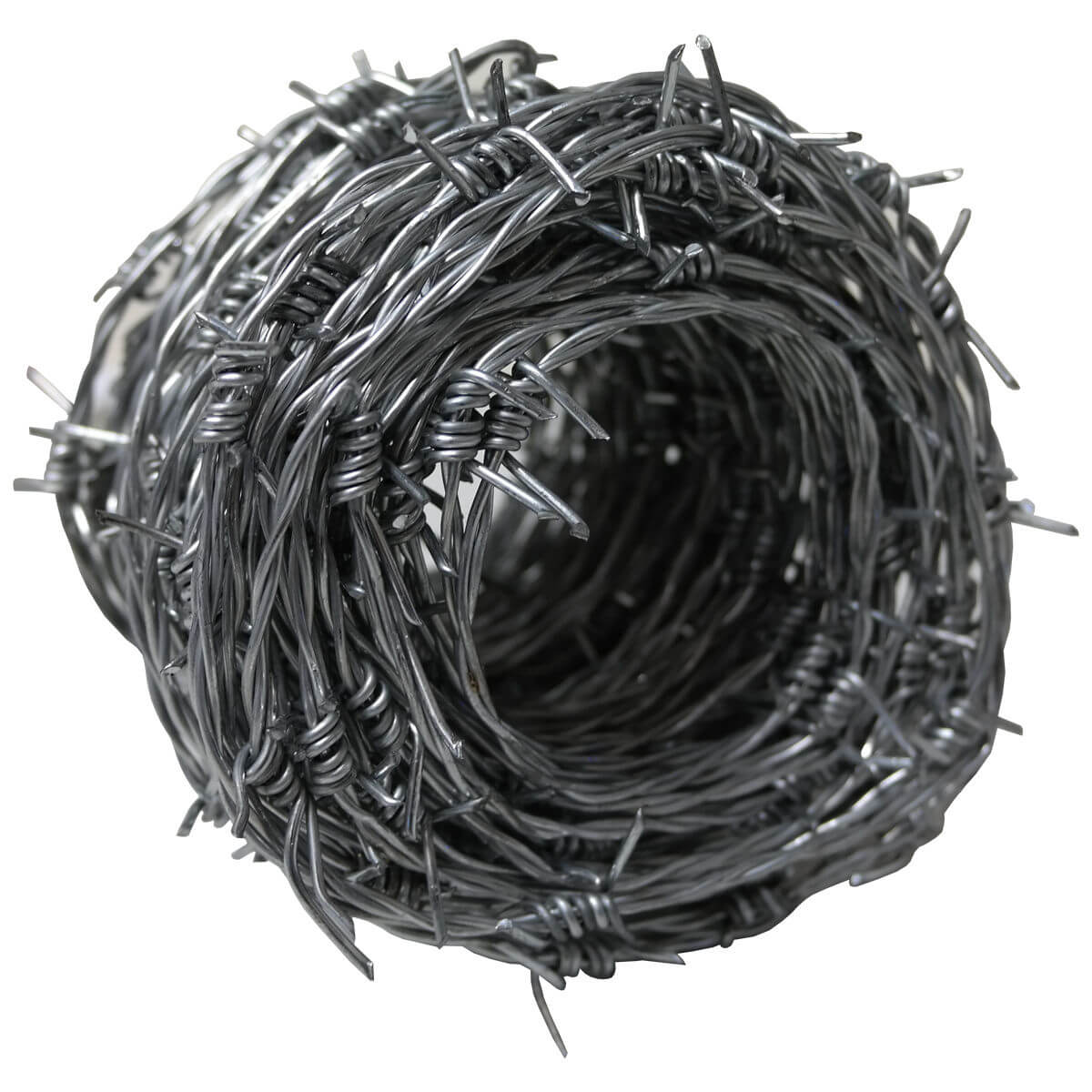 Uncompromising Intruder Deterrence with Powerful Barbed Wire Security Solutions
When it comes to safeguarding your property, there can be no compromise. Security is paramount, and when deterring intruders is your priority, look no further than our outstanding protective fencing solution: Barbed Wire.
Our Barbed Wire is specifically designed to provide an impenetrable defense, effectively preventing any unauthorized entry onto your premises. With its sharp steel barbs strategically placed along the wire, it sends a clear message to potential intruders: Your property is well-guarded and not to be trifled with.
What sets our Barbed Wire apart is not only its formidable physical deterrent but also its superior quality and durability. Crafted from high-grade steel, it ensures long-lasting protection, even in the harshest weather conditions. Its robust construction guarantees that your security remains intact, offering you peace of mind around the clock.
In addition to its strength and resilience, our Barbed Wire solution is incredibly versatile. Whether you need to secure a residential property, commercial site, or industrial facility, it can be easily integrated into any existing fencing system or used as a standalone solution. Its adaptability and modularity make it a go-to choice for security professionals and homeowners alike.
We understand that aesthetics matter, and your security solution should not compromise the overall look of your property. That's why our Barbed Wire is designed to blend seamlessly with its surroundings. Its sleek, minimalistic design minimizes visual impact while maximizisecurity. This means you can protect your property without sacrificing its aesthetic appeal.
When selecting a security solution, it is crucial to consider both effectiveness and ease of installation. Our Barbed Wire excels in both areas. Our team of experts ensures that your fencing solution is carefully tailored to your specific needs, providing you with a hassle-free installation process. With minimal maintenance requirements, our Barbed Wire allows you to focus on what matters most – the safety and security of your property.
Don't compromise on uncompromising intruder deterrence. Invest in our powerful Barbed Wire security solution today and fortify your property with confidence. Stay one step ahead of intruders and protect what matters most.