Barbed wire is a classic and effective security solution that has been used for centuries. However, traditional plain steel wire can sometimes lack the visual appeal that some modern properties demand. This is where PVC coated barbed wire comes in. With its stylish appearance and added layer of protection, PVC coated barbed wire is becoming an increasingly popular choice for homeowners and businesses alike.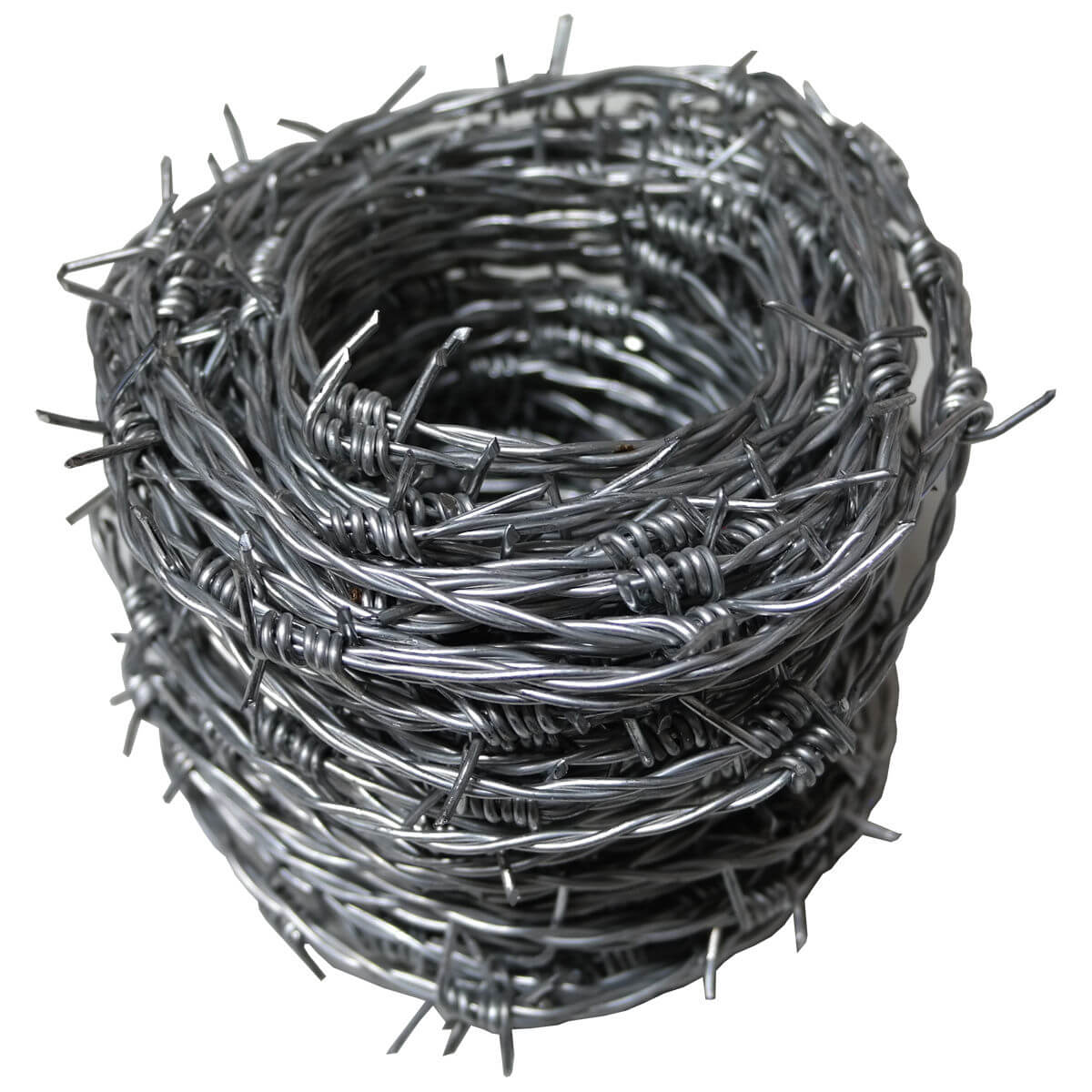 The primary benefit of PVC coated barbed wire is its enhanced aesthetics. Unlike plain steel wire, which can appear harsh and unattractive, PVC coated barbed wire is available in a range of colors that can match or complement any property's exterior. Whether you prefer a subtle black or a vibrant green, there is a PVC coated option that will seamlessly blend into your surroundings. This means that you no longer have to sacrifice the look of your property in the name of security.
Furthermore, the sturdy PVC coating adds an extra layer of protection to the wire. The PVC coating acts as a barrier against corrosion, extending the lifespan of the barbed wire, especially when used in outdoor or coastal areas. This is particularly important for those who live in regions with harsh climates or near the ocean where salt and moisture can rapidly cause steel wire to deteriorate. By choosing PVC coated barbed wire, you can rest assured that your security solution will remain durable and effective for years to come.
Additionally, PVC coated barbed wire provides an added level of security. The sharp barbs, combined with the strength of the PVC coating, create a strong deterrent for any potential intruders. Its presence alone can make your property less attractive to criminals, serving as both a physical and psychological barrier. Whether you're protecting a residential property, a commercial premises, or an agricultural land, PVC coated barbed wire provides a reliable and cost-effective security solution.
Furthermore, PVC coated barbed wire can be easily installed and maintained. The lightweight nature of the wire makes it easy to handle and work with, reducing the overall installation time. Additionally, the PVC coating makes it resistant to chipping, peeling, and fading, ensuring low maintenance requirements. Regular cleaning and occasional inspections are usually sufficient to keep PVC coated barbed wire looking and performing its best.
It is worth noting that PVC coated barbed wire is not just a trendy choice but also an environmentally friendly one. The use of PVC coating reduces the carbon footprint in its production compared to traditional barbed wire options. Furthermore, the extended lifespan of PVC coated barbed wire means less waste is generated over time, leading to a more sustainable solution for security needs.
In conclusion, PVC coated barbed wire is a stylish and secure option that provides the best of both worlds. Its aesthetic appeal, enhanced durability, and added security make it an excellent choice for a variety of applications. Whether you're looking to secure a residential property or a commercial space, PVC coated barbed wire offers a reliable, long-lasting, and environmentally friendly solution. So, why settle for ordinary when you can have extraordinary security with PVC coated barbed wire?