Barbed wire has long been known for its effectiveness in demarcating boundaries and providing security. And now, with the advent of PVC coated barbed wire, its versatility has grown exponentially. This unique solution offers a range of benefits and can be used in various applications, making it an ideal choice for numerous industries.
One of the key advantages of PVC coated barbed wire is its durability. The PVC coating acts as a protective layer, preventing rust and corrosion caused by exposure to harsh weather conditions. This ensures that the wire remains strong and reliable for an extended period of time, even in the face of constant environmental challenges.
Moreover, the PVC coating also enhances the visibility of the barbed wire, making it easier to see and thereby reducing the risk of accidental injuries. This is especially important in places where children or animals may come into contact with the wire. The enhanced visibility also acts as a deterrent, effectively discouraging intruders or trespassers from attempting to breach the barrier.
In addition to its durability and visibility, PVC coated barbed wire is also incredibly versatile in terms of its applications. It can be used in agricultural settings to secure livestock and protect crops from unauthorized entry. The sharp barbs and sturdy structure of the wire act as an effective deterrent against animals and humans alike, ensuring the safety and security of the farm.
Furthermore, PVC coated barbed wire finds extensive use in the construction industry. It can be employed to create temporary barriers or fences around construction sites, safeguarding workers and preventing unauthorized access. The wire can also be strategically placed on scaffolding or rooftops to deter potential burglars or vandals, providing an added layer of security to the premises.
Beyond agriculture and construction, PVC coated barbed wire is also valuable in the realm of perimeter security. Whether it's securing residential properties, commercial establishments, or even high-security areas such as prisons or military installations, this wire proves to be a versatile solution. Its durability, visibility, and deterrent capabilities make it an ideal choice for creating strong and effective barriers.
It is worth noting that the installation and maintenance of PVC coated barbed wire is relatively straightforward. With proper training and equipment, it can be easily installed on existing fences or structures, reducing the need for extensive modifications. Additionally, the PVC coating ensures that the wire requires minimal maintenance, allowing for cost-effective long-term use.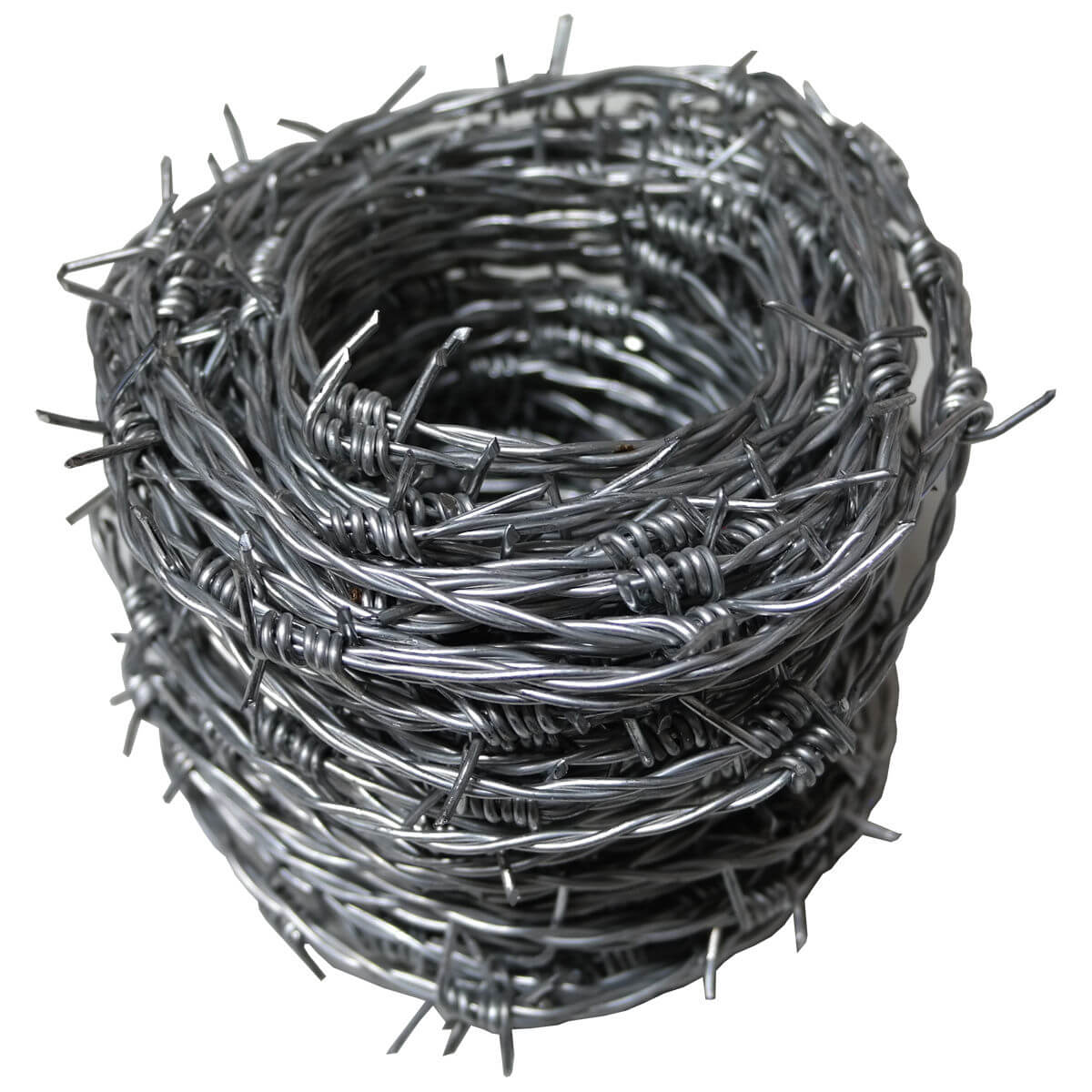 To conclude, PVC coated barbed wire emerges as a valuable and versatile solution for various applications. Its durability, enhanced visibility, and deterrent capabilities make it a preferred choice in agriculture, construction, and perimeter security. With the added benefits of easy installation and low maintenance, it is no wonder that PVC coated barbed wire has become the go-to option for industries seeking reliable and effective boundary protection.