PVC Coated Barbed Wire: Enhancing Safety Measures with a Vibrant Touch
Barbed wire has long been associated with security and protection. However, the conventional silver appearance of barbed wire may seem dull and uninspiring. That's why the introduction of PVC coated barbed wire has revolutionized the safety industry by offering a pop of color to your security measures.
PVC coated barbed wire not only provides enhanced protection but also brings a touch of vibrancy to any surroundings it is installed in. With a wide range of color options available, including green, blue, red, and even customized shades, you can now seamlessly integrate safety measures into your environment while creating an aesthetically pleasing space.
One of the key advantages of PVC coated barbed wire is its durability. The PVC coating acts as a protective layer, preventing rust, corrosion, and other weather-related damages. This ensures that your security measures remain intact for a longer period, minimizing the need for frequent replacements and reducing maintenance costs.
Moreover, the bright colors of PVC coated barbed wire serve as a powerful deterrent. They instantly catch attention and send a clear message that security is a top priority. Potential intruders or trespassers will think twice before attempting to breach your perimeter, knowing that a highly visible and well-maintained security system is in place.
The PVC coating not only adds visual appeal but also offers extra safety. The smooth surface of the PVC coating reduces the risk of injury during installation and handling compared to traditional barbed wire. It provides added protection against accidental cuts or scratches, ensuring a safer working environment for your personnel.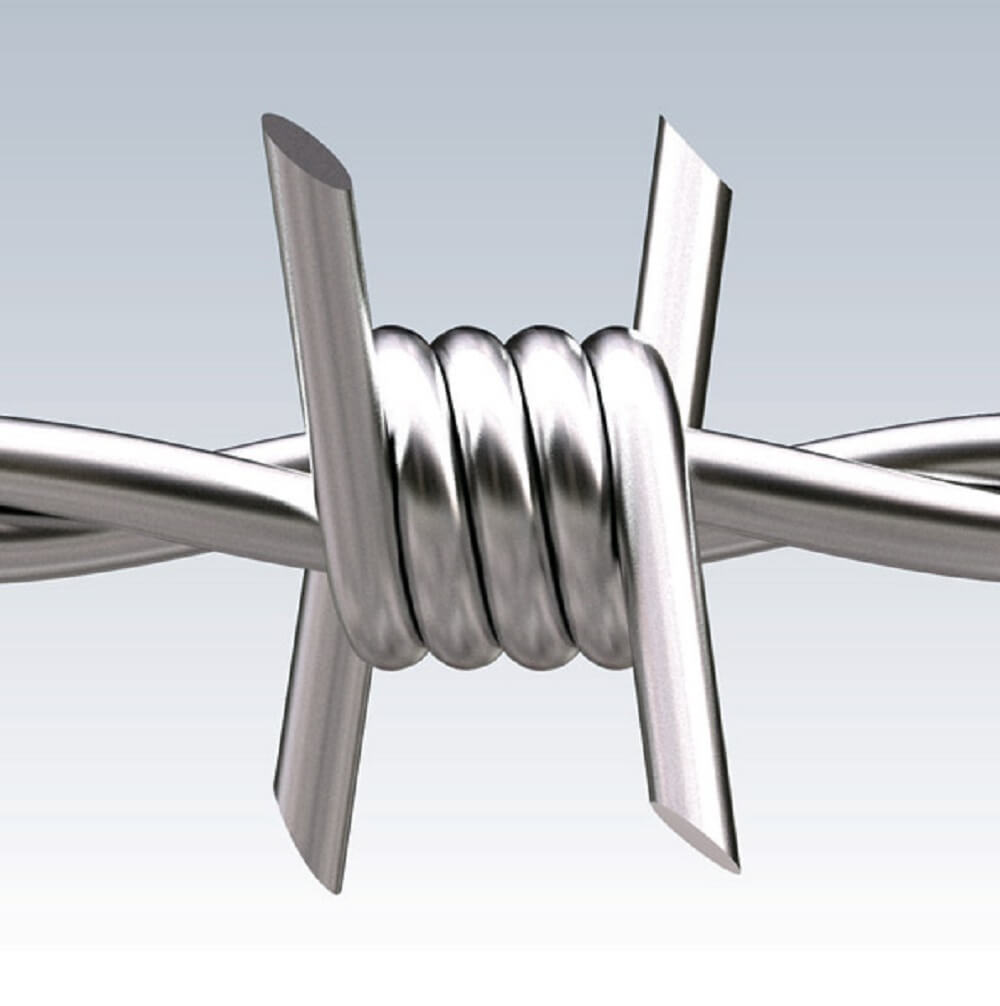 Furthermore, PVC coated barbed wire is versatile and can be used in various applications. Whether it's securing industrial sites, livestock enclosures, agricultural land, or residential premises, this innovative product provides optimal security without compromising on style.
When it comes to investing in safety measures, PVC coated barbed wire is a smart choice. It combines functionality, longevity, and aesthetics to create an effective and visually pleasing solution for your security needs. By adding a pop of color to your safety measures, you not only protect your assets but also enhance the overall appeal of your surroundings.
In conclusion, PVC coated barbed wire is transforming the way we perceive security. Its vibrant colors, sturdy construction, and versatile nature make it an ideal choice for any environment. Upgrade your safety measures with PVC coated barbed wire and experience the perfect blend of protection and style.