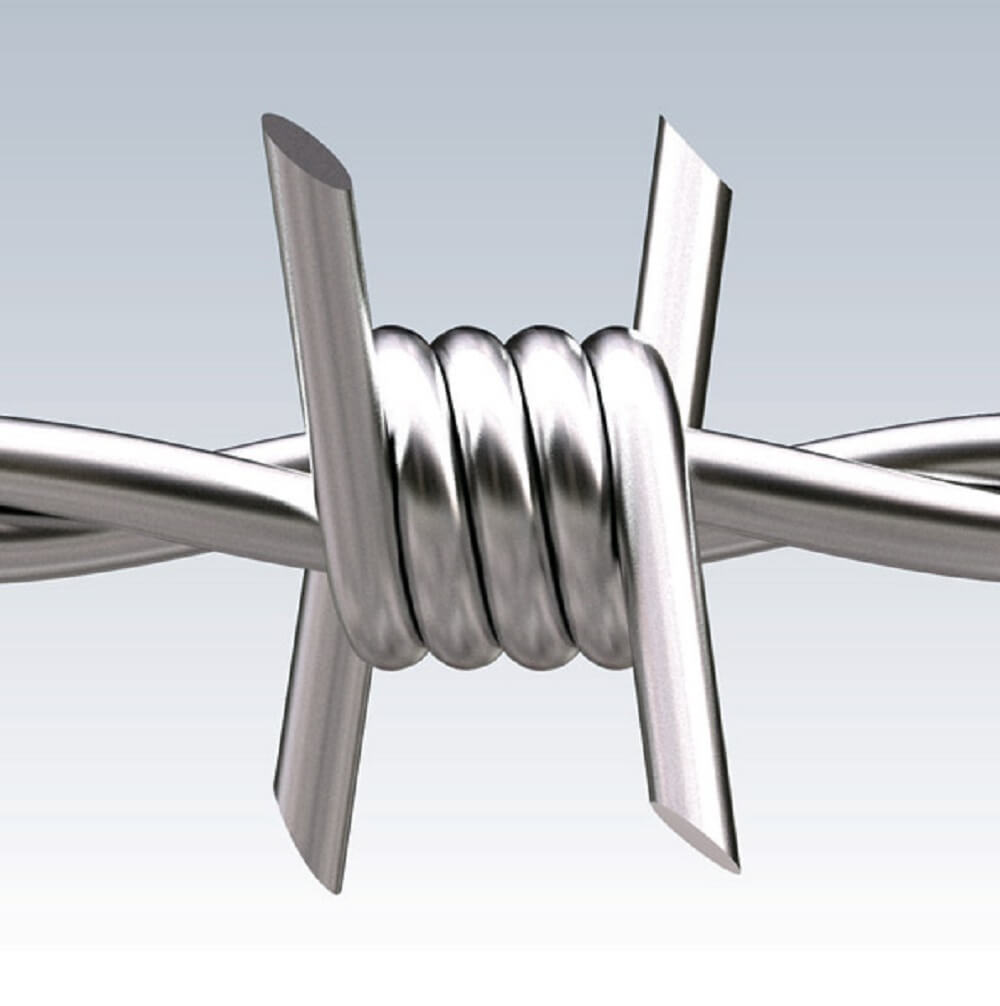 Barbed wire has long been a staple of fencing, providing security and boundary definition for various applications. However, traditional barbed wire comes with some drawbacks. It can rust easily, it may cause injury to both humans and animals, and its dull appearance does not add any sense of style to the property it protects. Enter PVC coated barbed wire, the innovative solution that addresses these concerns while adding an extra layer of protection and style.
PVC coated barbed wire is a type of fencing material that has a layer of polyvinyl chloride (PVC) coating applied to the traditional barbed wire. This coating not only enhances the wire's durability and lifespan but also provides a range of additional benefits. One of the key advantages of PVC coating is rust resistance. Traditional barbed wire is susceptible to rust over time due to exposure to moisture, which weakens its structure and compromises its functionality. By adding PVC coating, the wire becomes highly resistant to rust and corrosion, ensuring a longer lifespan and maintaining its performance in various weather conditions. This not only saves replacement and maintenance costs but also guarantees the continuous protection of the property it surrounds.
Aside from improved durability, PVC coated barbed wire also offers increased safety for both humans and animals. Traditional barbed wire poses a risk of injury due to its sharp and pointed barbs. Accidental encounters with these barbs can result in cuts, scratches, and even more severe wounds. PVC coating effectively covers the sharp edges, reducing the risk of injury significantly. This enhanced safety feature is particularly important in areas frequented by children, pets, or wildlife. By using PVC coated barbed wire, property owners can ensure their desired level of security without compromising the well-being of their loved ones or neighboring wildlife.
Moreover, while traditional barbed wire serves its purpose effectively, it often lacks aesthetic appeal. Its stark and utilitarian appearance does little to enhance the overall look of a property. This is where PVC coated barbed wire excels, as it offers both protection and style in one package. The PVC coating can be applied in various colors, allowing property owners to choose options that complement or enhance the appearance of their surroundings. Whether it is a vibrant shade to add a pop of color or a subtle tone to blend seamlessly with the landscape, the personalized coating transforms the functionality of barbed wire into an element of design. With PVC coated barbed wire, property owners no longer need to compromise visual appeal for security purposes.
When considering different types of fencing materials, it is crucial to assess their installation and maintenance requirements. PVC coated barbed wire offers an added advantage in terms of ease of installation. Like traditional barbed wire, PVC coated wire can be attached to various types of fences and posts, making it a versatile option for different applications. Additionally, its lightweight nature simplifies the installation process, reducing effort and time required. Furthermore, maintenance is minimal due to its rust-resistant qualities. Property owners can enjoy peace of mind knowing that their investment will remain in excellent condition for years to come.
In conclusion, PVC coated barbed wire is an excellent choice for those seeking an effective and aesthetically appealing fencing solution. Its enhanced durability, safety features, and style options make it a superior alternative to traditional barbed wire. By opting for PVC coated wire, property owners can ensure their boundaries are protected, while also enhancing the overall look of their property. From residential yards to commercial premises, PVC coated barbed wire provides an extra layer of protection and style that goes beyond traditional fencing materials. Invest in PVC coated barbed wire today and experience the benefits it has to offer.