Introduction:
When it comes to securing your property, maintaining aesthetics without compromising on functionality is crucial. Traditional barbed wire, while effective, often spoils the overall appeal of your fencing. However, with the advent of PVC coated barbed wire, you no longer have to compromise on aesthetics or functionality. In this article, we will explore the numerous benefits of PVC coated barbed wire and how it enhances both the visual appeal and functional performance of your fencing.
1. Aesthetically Pleasing:
PVC coated barbed wire is available in a variety of colors, allowing you to seamlessly integrate it with your existing fencing. Whether you have a rustic wooden fence or a modern metal one, you can find a color that matches your aesthetics. This coated wire adds a touch of sophistication and elegance to your fencing, making it visually appealing without compromising on security.
2. Weather Resistance:
One of the significant advantages of PVC coated barbed wire is its exceptional weather resistance. Unlike traditional barbed wire that gets easily corroded, PVC coated wire stands strong against harsh weather conditions such as rain, humidity, and UV rays. This weather-resistant feature ensures that your wire remains durable and retains its aesthetic appeal for an extended period.
3. Durability: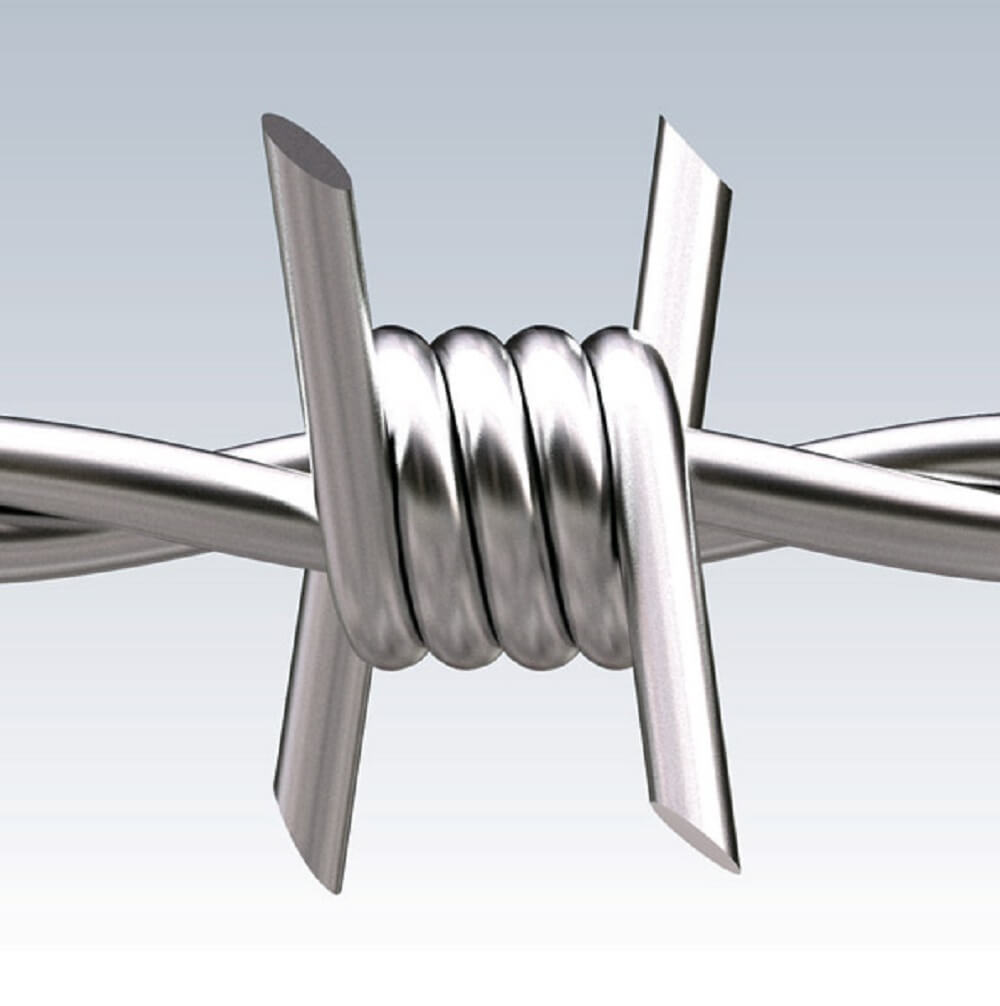 PVC coated barbed wire is built to last. The PVC coating not only provides protection against corrosion but also ensures the wire remains intact even during impact. Whether it's due to external forces or accidental hits, this wire can withstand significant pressure without compromising its structural integrity. This durability factor reduces maintenance costs, making it a cost-effective option in the long run.
4. Safety:
While traditional barbed wire can pose a hazard to both humans and animals, PVC coated barbed wire provides a safer alternative. The PVC coating covers the sharp barbs, reducing the risk of injury. This safety feature makes it an ideal choice for residential areas or places with frequent human and animal traffic, ensuring maximum security without compromising on safety.
5. Versatility:
PVC coated barbed wire is highly versatile and can be used in various applications. Whether it's securing a farm, protecting construction sites, or enclosing a private property, this wire can handle it all. Its flexibility allows for customization, making it suitable for a wide range of fencing requirements.
6. Easy Installation:
Installing PVC coated barbed wire is a hassle-free process. With its lightweight nature, it is easy to handle and requires minimal effort for installation. The wire can be easily attached to existing fencing or installed as a standalone barrier. This ease of installation saves time and effort, making it a preferred choice for both DIY enthusiasts and professional installers.
7. Cost-effective:
When considering fencing options, costs play a significant role. PVC coated barbed wire offers a cost-effective solution compared to other security measures. Its durability and low maintenance requirements ensure that you get the best value for your investment. Additionally, the ease of installation also cuts down labor costs. Thus, if you are looking for an affordable yet effective fencing option, PVC coated barbed wire should be your go-to choice.
Conclusion:
With its aesthetic appeal, durability, safety features, versatility, and cost-effectiveness, PVC coated barbed wire is undoubtedly a game-changer in the fencing industry. It provides a perfect balance between functionality and aesthetics, ensuring maximum security without compromising visual appeal. Whether you are a homeowner, farm owner, or a business owner looking to secure your premises, PVC coated barbed wire is an excellent option to consider. Invest in this modern fencing solution and enjoy the benefits it offers in the long run.