Introduction:
When it comes to securing your property, a high-quality fence that combines aesthetics with durability and functionality is essential. PVC coated barbed wire is gaining popularity as an ideal choice for fences due to its aesthetic appeal and enhanced security features. In this article, we will explore the reasons behind its growing popularity, benefits, and applications, which make it a perfect solution for both residential and commercial properties.
1. Enhanced Security:
One of the key factors that make PVC coated barbed wire popular is its ability to enhance security. The sharp barbs, combined with the strength of the PVC coating, act as a strong deterrent, effectively preventing unauthorized entry and potential intrusions. Its resilient nature makes it difficult to cut or break, thereby ensuring maximum security for your property.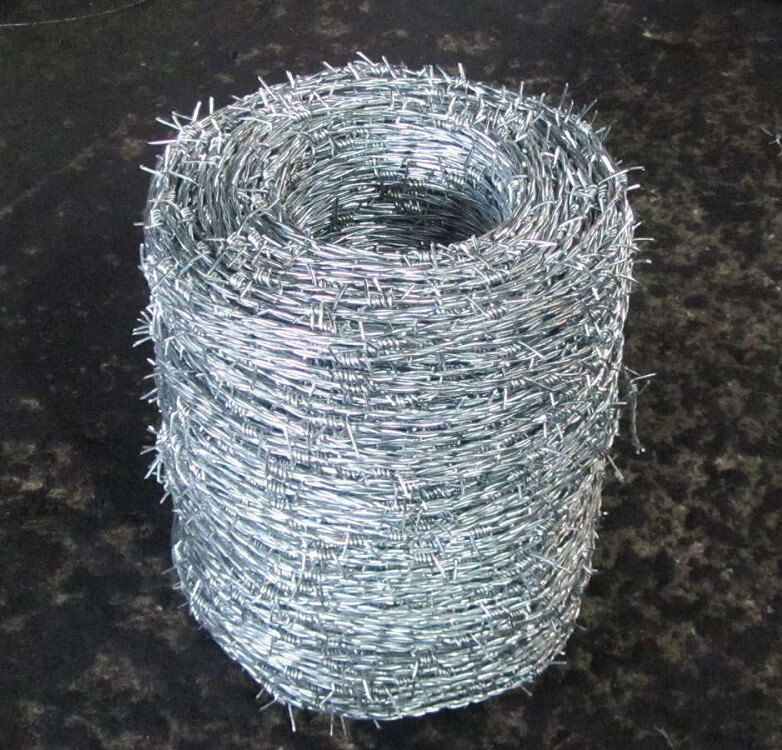 2. Durability:
PVC coated barbed wire is known for its exceptional durability. The PVC coating not only enhances its aesthetic appeal but also provides protection against harsh weather conditions, such as UV rays, extreme temperatures, and moisture. This means that the wire remains sturdy and reliable for an extended period, giving you peace of mind knowing that your fence is built to last.
3. Cost-Effective Solution:
Investing in PVC coated barbed wire is a cost-effective solution in the long run. Its durability ensures minimal maintenance requirements, saving you from recurring expenses. Moreover, its installation is relatively straightforward, making it a cost-effective choice considering the enhanced security it provides.
4. Aesthetic Appeal:
Gone are the days when security features compromised the visual appeal of your property. PVC coated barbed wire offers an attractive and sleek appearance compared to traditional barbed wire. The PVC coating is available in various colors, allowing you to choose an option that blends seamlessly with your surroundings. This provides a polished and sophisticated look to your fence without compromising on security.
5. Versatile Applications:
PVC coated barbed wire is not limited to use in commercial or industrial areas. It can also be employed in residential properties to enhance security without compromising aesthetics. It can be installed on top of fences, walls, or gates, acting as a powerful deterrent against potential intruders. Furthermore, it is widely used in agriculture to prevent unauthorized access to livestock or agricultural produce.
6. Ease of Installation:
Installing PVC coated barbed wire is a relatively simple process, which can be done by professionals or experienced DIY enthusiasts. It can be easily attached to existing fences or walls, making it a convenient choice for homeowners who want to enhance security without significant modifications to their property.
Conclusion:
PVC coated barbed wire offers a perfect blend of aesthetic appeal and enhanced security for your property. Its durability, cost-effectiveness, and versatility make it an ideal choice for both residential and commercial applications. With its easy installation and maintenance requirements, PVC coated barbed wire ensures long-lasting protection for your property while adding an elegant touch to your surroundings. Invest in PVC coated barbed wire today and experience the peace of mind that comes with knowing your property is secure.