Introducing PVC Coated Barbed Wire: The Perfect Balance of Security and Visual Appeal
When it comes to securing your property and maintaining its visual appeal, PVC coated barbed wire emerges as the unrivaled solution. This innovative product not only provides utmost security but also offers an aesthetically pleasing appearance that complements any surroundings. Let's delve into the remarkable features and advantages of PVC coated barbed wire, showcasing why it is the ultimate choice for securing your premises.
Unmatched Security: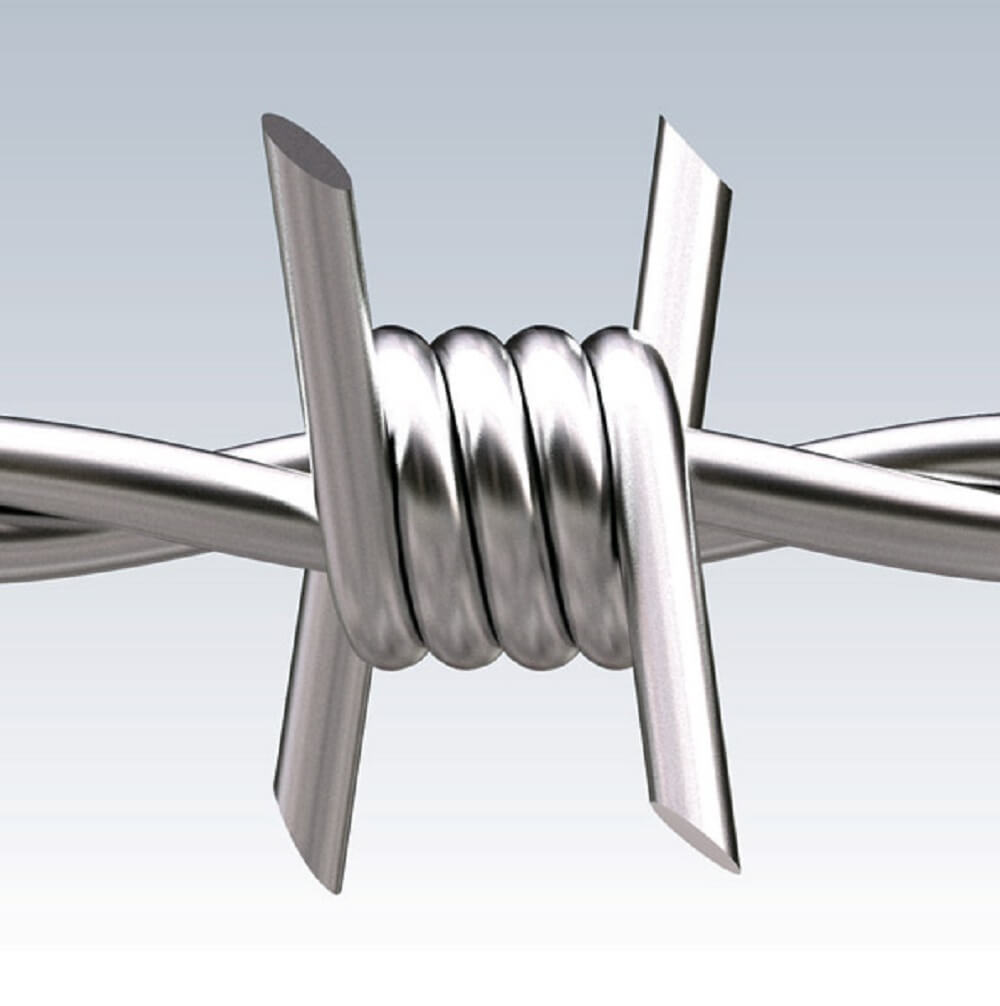 PVC coated barbed wire is specifically designed to deter intruders and safeguard your property. The high tensile strength of the wire, combined with the sharp barbs, creates an impenetrable barrier, deterring even the most determined trespassers. Its robust construction ensures optimal security for commercial areas, factories, agricultural lands, and various other environments.
Visual Appeal:
Traditional barbed wire has long been associated with a harsh and unattractive appearance. However, PVC coated barbed wire breaks this stereotype by seamlessly blending security with visual appeal. The PVC coating not only protects the wire from corrosion, increasing its longevity but also adds a touch of elegance to its appearance. The wire is available in a range of colors, allowing you to choose the one that best suits your surroundings, thereby ensuring the security measures do not compromise the overall aesthetics of your property.
Durability and Weather Resistance:
PVC coated barbed wire is built to withstand the test of time and nature's elements. The PVC coating acts as a protective layer, shielding the wire from moisture, UV rays, and other environmental factors that could cause degradation. This durability ensures that the wire remains highly effective for an extended period, reducing the need for frequent replacements and maintenance costs.
Easy Installation and Versatility:
Installing PVC coated barbed wire is a hassle-free process, thanks to its lightweight nature and flexibility. It can be easily customized and installed in areas of varying terrains and topographies. From flat surfaces to uneven landscapes, this versatile wire can be adapted to suit any requirement, ensuring optimal security for different types of properties.
Environmentally Friendly:
As the world becomes increasingly conscious of environmental sustainability, it is essential to opt for products that minimize our ecological footprint. PVC coated barbed wire aligns with this ethos as it is manufactured using eco-friendly materials and processes. Its longevity and durability also contribute to reducing waste generated from frequent replacements.
In conclusion, PVC coated barbed wire not only provides unmatched security for your property but also enhances its visual appeal. With its superior strength, longevity, and versatility, this innovative solution ensures a safe environment without compromising on aesthetics. When it comes to protecting what matters most, choose PVC coated barbed wire – the perfect balance of security and visual appeal.