Introduction
Fencing plays a crucial role in ensuring security and establishing boundaries for various applications such as agricultural fields, residential properties, and industrial sites. While functionality and reliability are of utmost importance, visual appeal cannot be overlooked. With the advent of PVC coated barbed wire, these two aspects converge to create an efficient and aesthetically pleasing fencing solution. This article will explore the advantages and potential applications of PVC coated barbed wire, highlighting its practicality and visual appeal.
Practicality
1. Enhanced Durability: The PVC coating on barbed wire provides an added layer of protection against corrosion and weathering, thereby extending its lifespan. This durability ensures long-term security, reducing maintenance costs and efforts.
2. Increased Safety: The sharp barbs of the wire act as a deterrent, preventing unauthorized access and potential threats. The PVC coating not only retains the effectiveness of the barbs but also adds another layer of protection against accidental injuries and handling.
3. Versatile Applications: PVC coated barbed wire can be utilized across various settings, including agricultural fields, prisons, military installations, and private properties. Its adaptability makes it a popular choice for those looking to secure different types of areas.
4. Ease of Installation: PVC coated barbed wire is manufactured in a roll format, making it easy to handle and install. This convenient installation saves time and labor costs, further adding to the overall practicality of the product.
Visual Appeal
1. Aesthetic Integration: Traditional galvanized barbed wire often detracts from the overall visual appeal of a property or landscape. However, PVC coated barbed wire is available in a variety of colors, allowing it to blend seamlessly with the surroundings. The wire's color options include green, brown, and black, enabling users to choose the most suitable one for their specific needs.
2. Increased Property Value: Fences are not just functional but also contribute to the overall aesthetics of a property. With PVC coated barbed wire, the visual appeal of a fence is significantly enhanced, consequently raising the value of the property.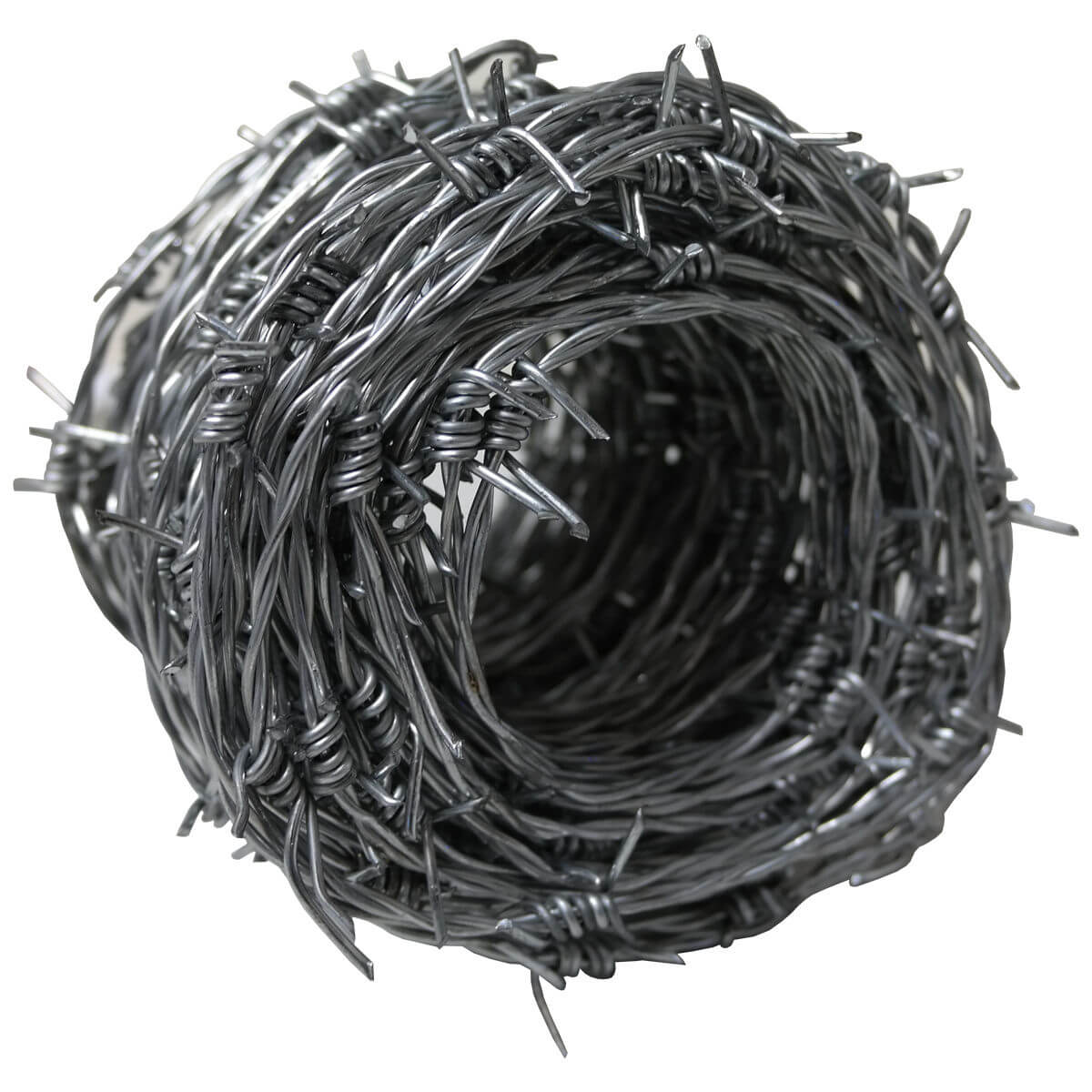 3. Subtle Boundary Setting: PVC coated barbed wire offers a more discreet boundary setting compared to traditional options. The visually appealing PVC coating draws attention away from the sharp barbs, making it less obtrusive while not compromising security.
4. Customization Options: Besides color choices, PVC coated barbed wire can be tailored to meet specific design requirements and lengths. This flexibility allows for customized fencing solutions that integrate seamlessly into any environment.
Conclusion
PVC coated barbed wire offers a compelling combination of practicality and visual appeal that meets the demands of modern fencing needs. Its enhanced durability, increased safety, versatile applications, and easy installation make it a practical choice for security. Simultaneously, the availability of various color options, aesthetic integration, increased property value, subtle boundary setting, and customization options ensure that visual appeal is not compromised. As fencing becomes an integral part of any property or establishment, choosing PVC coated barbed wire becomes the obvious choice for those seeking a practical and visually appealing solution.