Introduction: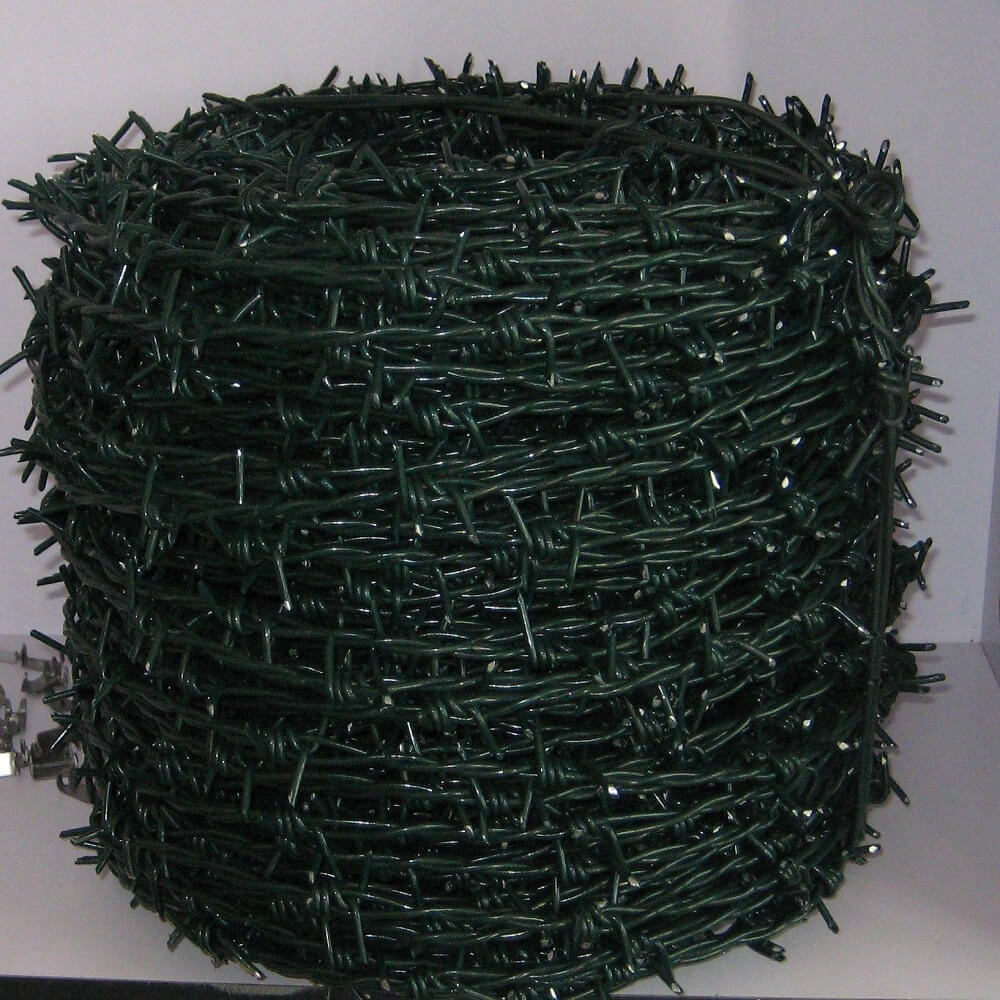 Security has always been a top concern for individuals, organizations, and governments. As property owners seek innovative ways to protect their assets, the importance of reliable fences cannot be overlooked. Barbed wire has been a trusted choice for decades, but advancements in PVC coating have taken its durability and visibility to a whole new level. In this article, we will explore the benefits of PVC coated barbed wire and how it enhances security.
1. Durability:
One of the primary advantages of PVC coated barbed wire is its enhanced durability. Traditional barbed wire is susceptible to rust and corrosion over time, which compromises its strength and effectiveness as a security measure. PVC coating acts as a protective layer that prevents moisture, chemicals, and other environmental factors from damaging the wire. This increases the lifespan of the fence while maintaining its structural integrity even in harsh weather conditions. By investing in PVC coated barbed wire, property owners can have peace of mind knowing that their security measures will stand the test of time.
2. Visibility:
Another crucial aspect of any security fence is visibility. PVC coated barbed wire is available in various vibrant colors, making it highly visible even from a distance. This serves as a deterrent to potential intruders as the bright colors are easily recognizable, creating a psychological barrier. Additionally, the PVC coating adds a glossy finish, further enhancing visibility by reflecting light. This visibility also aids security personnel in easily spotting any breaches or attempts to tamper with the fence. The combination of durability and visibility make PVC coated barbed wire an excellent choice for properties that require optimal security measures.
3. Safety:
While the primary purpose of barbed wire is security, ensuring safety is equally important. PVC coated barbed wire effectively addresses this concern. The smooth surface provided by the PVC coating eliminates the risk of injuries, as there are no sharp edges exposed. Traditional barbed wire, with its rough surface, can cause accidental injuries to both humans and animals. By opting for PVC coated barbed wire, property owners prioritize safety without compromising on security.
4. Versatility:
PVC coated barbed wire offers versatility in its application. It can be installed in a variety of settings, from residential properties to industrial facilities, military zones, and agricultural farms. Its flexibility allows it to contour to the terrain, maintaining a secure perimeter even in challenging landscapes. This adaptability makes PVC coated barbed wire an ideal choice for a wide range of security needs.
5. Cost-effective:
Investing in PVC coated barbed wire is a cost-effective security solution. With its increased durability, property owners can avoid frequent replacements and repairs, saving them money in the long run. The added visibility and safety aspects also minimize liability concerns, reducing potential legal expenses. PVC coated barbed wire offers a high return on investment, providing long-lasting security without breaking the bank.
Conclusion:
In a world where security plays an increasingly crucial role, choosing the right fencing solution is paramount. PVC coated barbed wire offers unparalleled durability, visibility, safety, versatility, and cost-effectiveness. Its ability to withstand environmental elements and provide a visible deterrent contributes to its effectiveness as a security measure. Property owners can confidently protect their assets by investing in PVC coated barbed wire, knowing they have chosen a solution that combines strength with visual appeal.