Barbed wire has long been recognized as an efficient and cost-effective security solution. Its ability to deter intruders and protect valuable assets has made it a staple in a wide range of industries. However, traditional barbed wire has its limitations, such as rusting and lack of durability. This is where PVC coated barbed wire comes into play, combining form and function for enhanced security needs.
Firstly, PVC coated barbed wire addresses the issue of rust, which is a common problem with traditional barbed wire. The PVC coating acts as a protective layer, preventing the wire from corroding when exposed to moisture or harsh environmental conditions. This significantly extends the lifespan of the wire, ensuring long-term security without the need for frequent replacements or maintenance.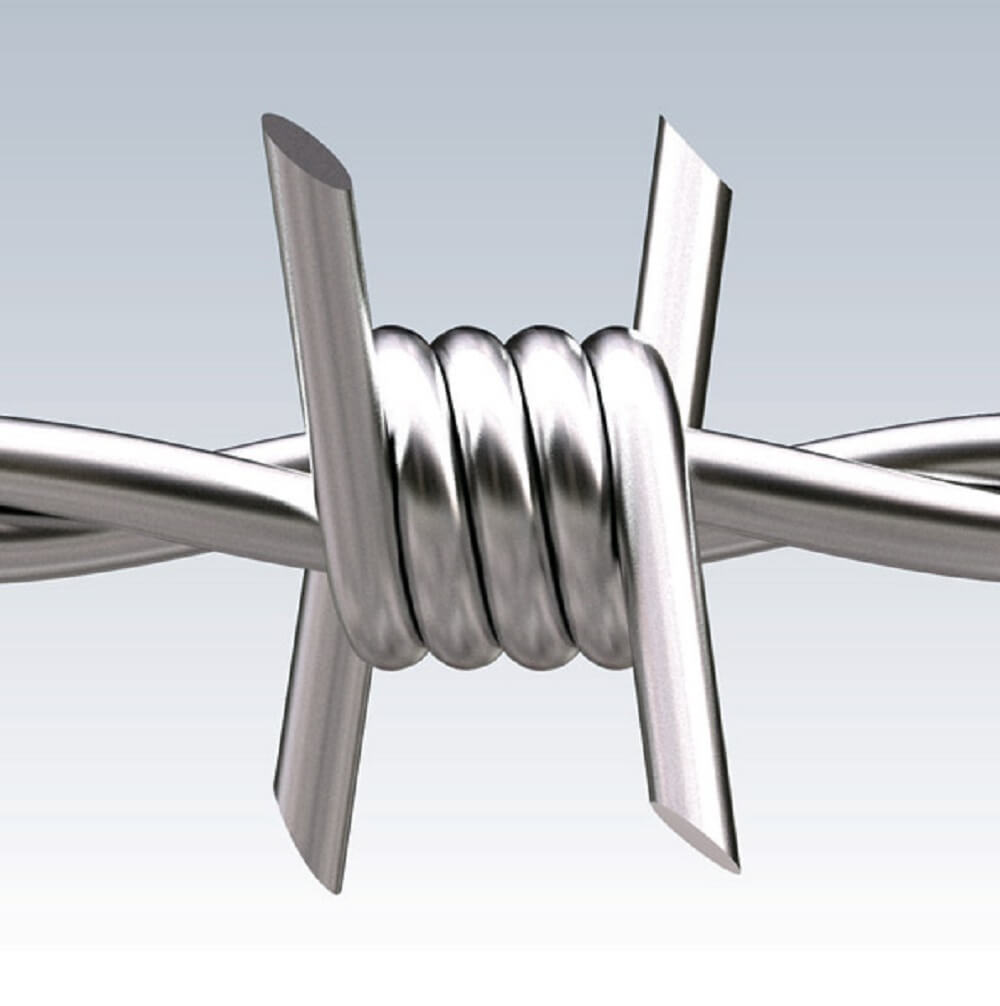 In addition to its enhanced durability, PVC coated barbed wire offers a more visually appealing appearance compared to its traditional counterpart. The PVC coating comes in various colors, allowing for customization to seamlessly blend with the surrounding environment. This aesthetic advantage is particularly beneficial in residential areas, public spaces, or commercial properties where maintaining an attractive appearance is essential.
Moreover, PVC coated barbed wire provides added safety measures for both humans and animals. The PVC coating eliminates the risk of injury that can occur due to exposed sharp edges of traditional barbed wire. This feature is particularly important in areas where accidental contact is more likely, such as playgrounds, parks, or areas with high foot traffic. By prioritizing safety, PVC coated barbed wire ensures that security measures do not compromise the well-being of individuals or wildlife.
Furthermore, PVC coated barbed wire offers versatility in its applications. It can be installed on a wide range of surfaces and structures, including fences, walls, and gates. Its flexibility allows for easy adaptation to different security needs and requirements. Whether it is securing a large perimeter or protecting specific areas, PVC coated barbed wire provides a reliable solution that can be tailored to meet specific demands.
The installation process for PVC coated barbed wire is also relatively straightforward. It requires minimal tools and can be easily handled by professionals or DIY enthusiasts. This simplicity not only saves time but also reduces labor costs associated with installation. Additionally, the low maintenance nature of PVC coated barbed wire translates into reduced ongoing expenses, making it an economical choice in the long run.
For those concerned about the environmental impact, PVC coated barbed wire is a sustainable choice. The PVC material used in the coating is recyclable, reducing its carbon footprint. Moreover, its durable nature minimizes waste from frequent replacements, making it an environmentally conscious security solution.
In conclusion, PVC coated barbed wire offers a comprehensive solution to enhance security needs. Its rust-resistant properties, pleasing appearance, safety features, versatility, easy installation, and environmental sustainability make it an ideal choice for a wide range of applications. By choosing PVC coated barbed wire, one can ensure durable and effective security without compromising on aesthetics or safety. Invest in PVC coated barbed wire today and experience the perfect blend of form and function for enhanced security.