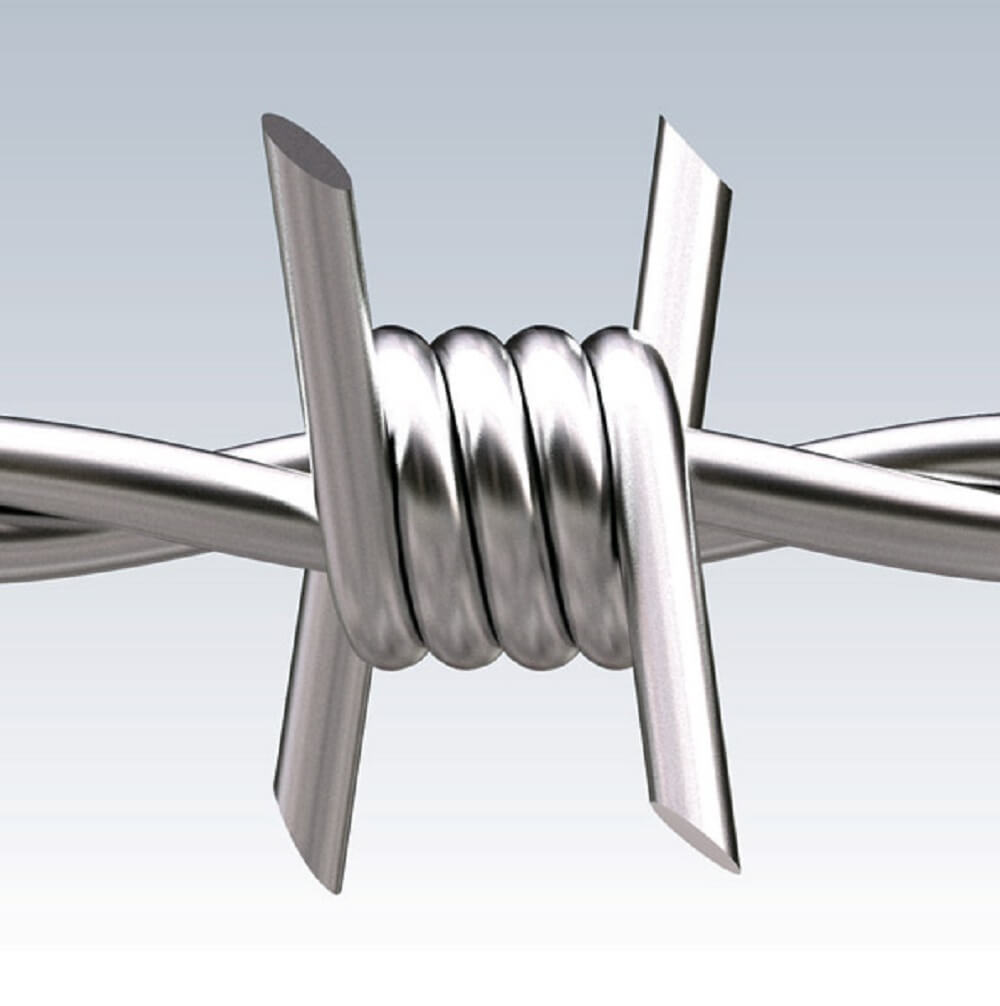 PVC Coated Barbed Wire: The Ultimate Solution for Long-Lasting Fencing
When it comes to creating a secure and durable fencing solution, PVC coated barbed wire stands as the ultimate choice. With its outstanding features and benefits, this innovative product guarantees long-lasting protection for a wide range of applications. Let's delve into the exceptional qualities that make PVC coated barbed wire a game-changer in the fencing industry.
Unrivaled Durability:
Boasting a unique combination of strength and resilience, PVC coated barbed wire offers unmatched longevity. The PVC coating acts as a shield against harsh weather conditions, preventing rust and corrosion. This ensures that your fencing remains intact, even in the face of extreme temperatures, heavy rain, or intense sunlight. No matter the environment, this wire will withstand the test of time, providing a reliable and secure perimeter.
High Security:
When it comes to perimeter protection, security is of paramount importance. PVC coated barbed wire excels in this aspect, offering a formidable deterrent against intruders and trespassers. The tightly spaced barbs, sharpened to perfection, act as a powerful deterrent, making any attempt to breach the fencing a daunting task. This formidable barrier safeguards your property, keeping potential threats at bay and providing peace of mind.
Versatility:
PVC coated barbed wire is not limited to a specific application; it adapts effortlessly to diverse fencing needs. Whether you require a barrier for agricultural purposes, infrastructure protection, or even residential security, this wire is the ideal solution. Its flexibility allows for easy installation on various surfaces, such as wooden posts, metal frames, or concrete walls. No matter the terrain, PVC coated barbed wire promises a seamless and effective fencing solution.
Low Maintenance:
One of the standout features of PVC coated barbed wire is its low maintenance requirements. Unlike traditional iron barbed wire, this innovative solution does not demand regular upkeep. The PVC coating prevents rust and corrosion, eliminating the need for frequent inspection and repairs. This saves valuable time and resources, making PVC coated barbed wire a cost-effective choice in the long run.
Safe for Livestock:
For those looking to secure agricultural areas or livestock enclosures, PVC coated barbed wire offers the perfect balance between security and animal welfare. The smooth PVC coating ensures that your animals remain unharmed while still deterring potential predators. This safe and humane solution allows you to protect your livestock without compromising their well-being.
In conclusion, PVC coated barbed wire emerges as the ultimate solution for long-lasting fencing. Its unmatched durability, high security features, versatility, low maintenance requirements, and animal-friendly design make it an indispensable choice for a wide range of applications. Choose PVC coated barbed wire for a secure and reliable fencing solution that stands the test of time.