As a professional writer specializing in content marketing, I understand the importance of delivering persuasive and informative messages to help promote products and services. In this article, I will be discussing razor wire fences and why they are the best defense against trespassers.
Razor wire fences have been used for many years to secure borders, prisons, military bases, and other high-security facilities. It is one of the most effective and economical ways to prevent unauthorized access, vandalism, and theft. Razor wire fences come in various types, sizes, and shapes, but they all share one common feature, the blades that are used to deter potential intruders.
The blades used in razor wire fences are made of barbed or non-barbed wire and it is sharp enough to tear clothing, skin, and flesh. The blades are arranged in a specific pattern to create an obstacle that is difficult to climb or cut. The razor wire fence design can be customized to match the specific needs of a property owner or facility manager, and they can be installed on any surface, including concrete, wood, metal, and asphalt.
One of the primary benefits of razor wire fences is their low cost. Compared to other security measures, such as hiring security guards or installing surveillance systems, razor wire fences are more affordable and require less maintenance. They are also a one-time investment that can last for decades without losing their effectiveness.
Another advantage of razor wire fences is their versatility. They can be used for various applications, including agricultural, residential, and commercial. They can be used to protect crops, livestock, homes, factories, warehouses, and other properties. Additionally, razor wire fences can be combined with other security measures, such as CCTV cameras, alarms, and motion sensors, to provide comprehensive protection against intruders.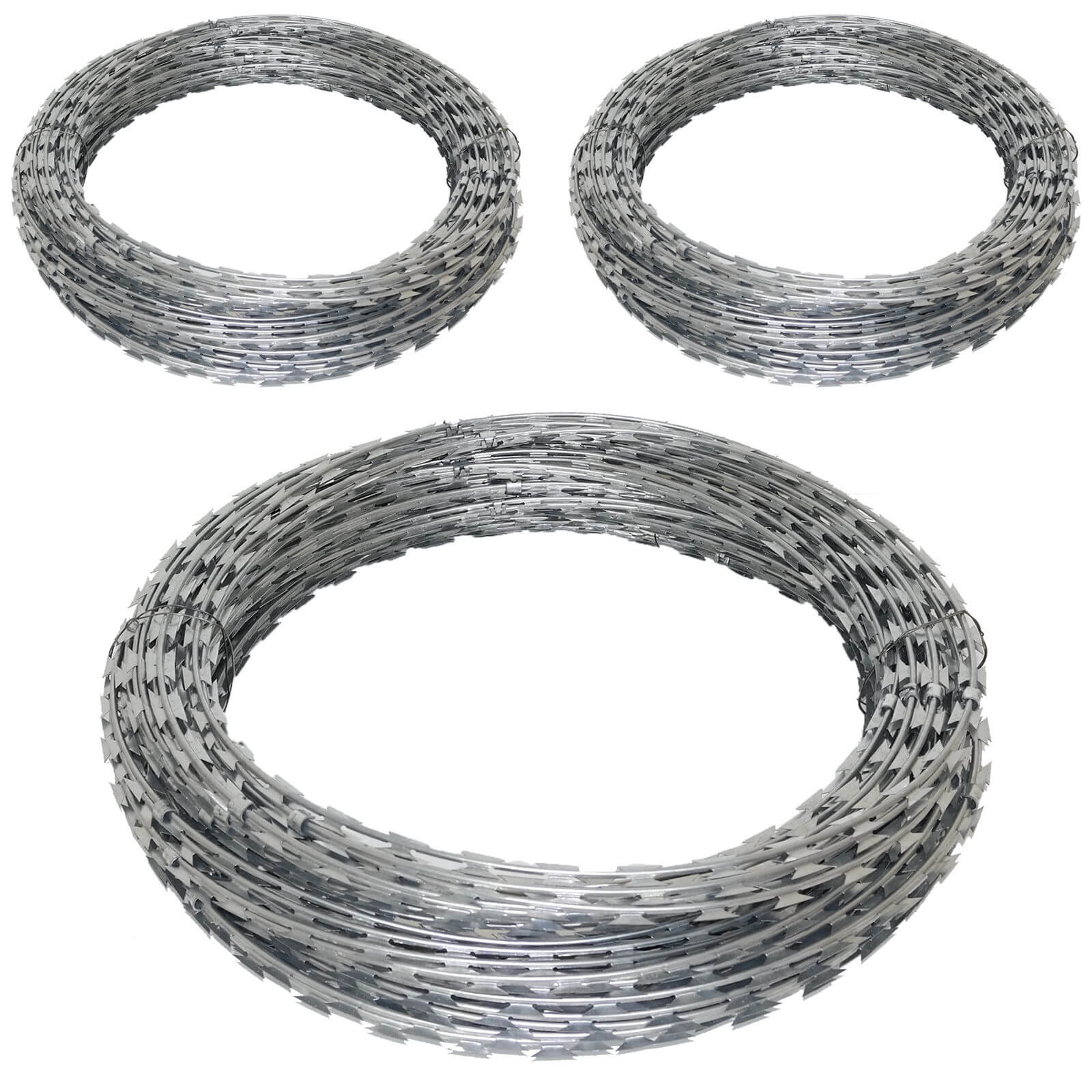 Razor wire fences are also a deterrent against unwanted visitors. The sight of razor wire fences is enough to discourage most would-be trespassers from attempting to enter a property. This helps reduce the risk of theft, vandalism, and other criminal activities. Furthermore, razor wire fences are legal and do not infringe on the privacy rights of others. They simply provide a physical barrier that prevents unauthorized access.
In conclusion, razor wire fences are the best defense against trespassers. They are affordable, easy to install, and versatile. They provide an effective means of securing your property and preventing unwanted visitors from gaining access. If you are in need of a reliable and durable security solution, consider investing in a razor wire fence today.