Razor Wire Fencing: An Insurmountable Barrier to Secure Your Property
When it comes to protecting your property from unauthorized intrusions, nothing compares to the unparalleled security provided by razor wire fencing. With its cutting-edge design and formidable structure, razor wire fencing has become the go-to solution for safeguarding residential, commercial, and industrial properties alike.
At the heart of razor wire fencing lies its most distinctive feature – the razor-sharp metallic barbs that act as an impenetrable deterrent against potential trespassers. These sharp and menacing barbs are specifically designed to inflict maximum discomfort and prevent any attempts of climbing over or even getting close to the fence. With razor wire fencing in place, you can rest assured that your property is shielded from any external threats, ensuring the safety and peace of mind of you and your loved ones.
The strength and durability of razor wire fencing are also unrivaled. Made from high-quality materials, such as reinforced steel wire, this fencing solution is built to withstand even the harshest weather conditions and the most determined intruders. Its robust construction ensures that the fence remains in optimal condition for years to come, requiring minimal maintenance and reducing long-term costs.
Moreover, razor wire fencing is incredibly versatile and adaptable to various environments. Whether you have a sprawling estate, a small business premise, or an industrial facility, there is a razor wire fencing design that perfectly fits your needs. From wall toppings to perimeter enclosures, razor wire fencing can be customized to meet specific security requirements, without compromising on aesthetics.
Beyond its exceptional security features, razor wire fencing serves as a highly visible deterrent. The mere sight of razor wire fencing alone is often enough to deter potential intruders, as it sends a clear message that your property is safeguarded with an impenetrable barrier. This added psychological advantage saves you from having to rely solely on surveillance systems and on-site security personnel, providing an efficient and cost-effective solution.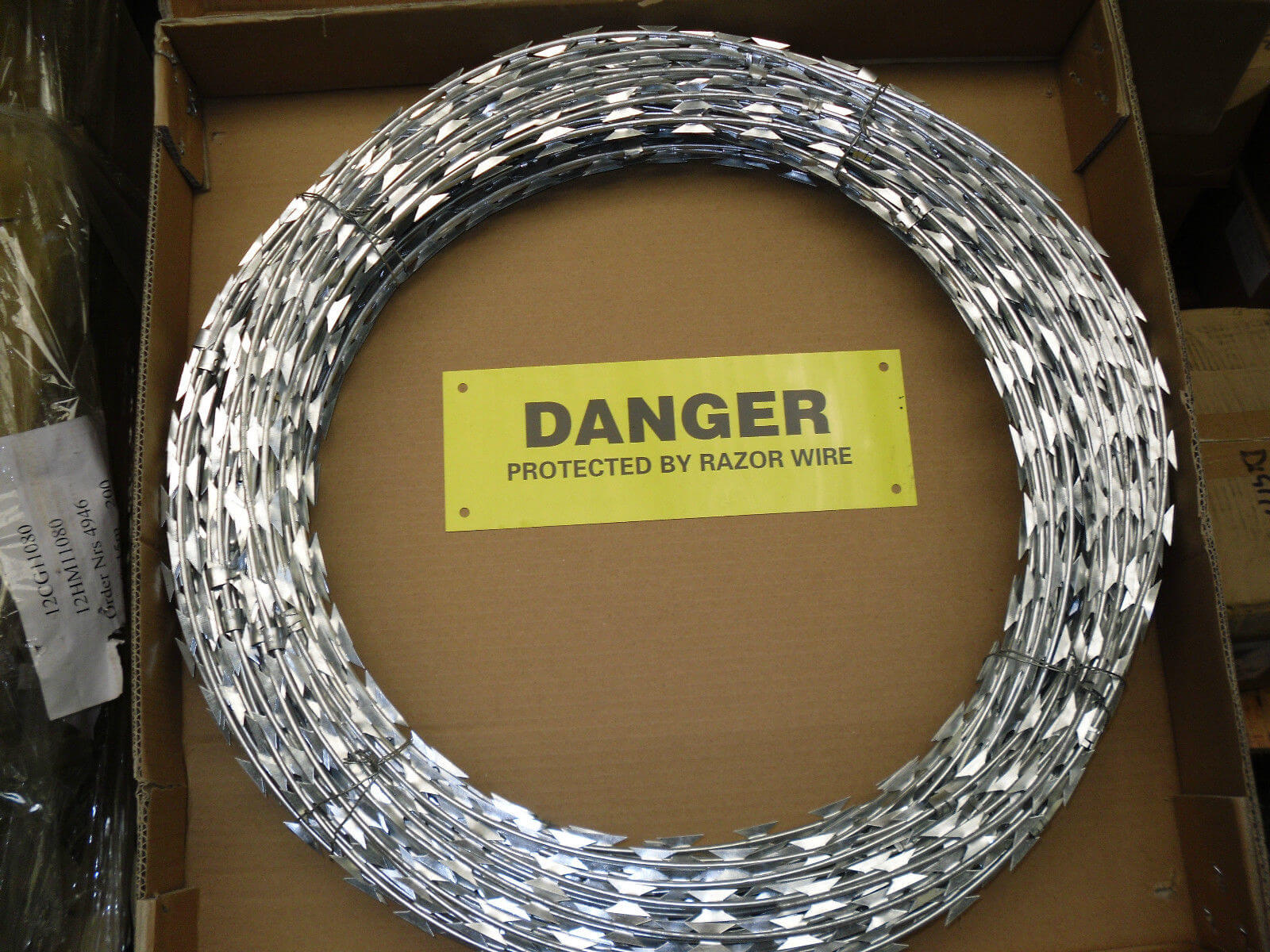 In conclusion, razor wire fencing is undoubtedly the most reliable and formidable choice for anyone seeking to enhance their property's security. Its razor-sharp barbs, combined with its robust construction and visual deterrent, make it an unbeatable solution against unauthorized access. Invest in razor wire fencing today and enjoy the peace of mind that comes with knowing your property is impenetrable, allowing you to focus on what truly matters.